News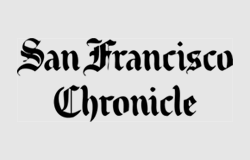 THE 52 CALIFORNIA WINERIES YOU NEED TO VISIT IN 2020
BY ESTHER MOBLEY
Dashe
In summer 2019, Dashe Cellars moved out of its longtime home in an Oakland warehouse, relocating to Alameda. It joins a concentrated neighborhood of wine, beer and spirits producers such as Rock Wall Wine Co., St. George Spirits and Almanac Beer Co. in hangars owned by the former Naval Air Station Alameda. Although the setting is different, the quality of a Dashe Cellars wine tasting hasn't changed at all: You'll still be able to taste the light, ethereal renditions of Zinfandel and Carignan that co-owners Mike and Anne Dashe sell under their Les Enfants Terribles line, alongside the more structured single-vineyard wines, with the same attentive staff as before. Tours of the cellar and guided tastings at the bar are available, but you can also opt to order a glass and relax outside, overlooking the adjacent bird sanctuary and the Bay Bridge.
---
From Santa Barbara to the Sierras, Humboldt to Temecula, California has wineries – and tasting rooms – at seemingly every turn. Now more than ever, you can count on finding solid, well-made wine at almost all of them. But with wine prices and tasting fees creeping ever higher, it can be hard to know which ones are actually worth the money.

What's more, it can be hard to know what you're getting yourself into: Is this an appointment-only palace with exhaustive, guided tastings (and an expectation that you'll buy a few cases at the end)? Is this an overcrowded tasting bar where you'll have to jostle your way to the front of the hordes every time you want another sip?

It's a lot to consider before you set out for a drive to wine country. That's where we come in at The Press and The San Francisco Chronicle. Together, our team of wine experts has visited hundreds of wineries and evaluated the tasting experiences – not only the quality of the wine (though that's key, of course), but also the vibe of the tasting itself and the value for the money.

The 52 wineries on this list represent the best of a dynamic landscape. Now in its third year, this list is more expansive than ever before, thanks to the hard work of our team: During the past 12 months, on The Press, we explored Santa Barbara County, Paso Robles, Lodi and Amador County, which added to our database of tasting room reviews from Napa Valley, Sonoma County, Mendocino County, the Santa Cruz Mountains, Monterey County and the East Bay. From all of those regions, we've culled a collection of wineries that achieve some mysterious nexus of quality, value and fun. Whether you're a geeky wine collector or you're just planning your friend's bachelorette party, we believe there's truly something for everyone here.

The Press' team of wine experts is led by me, Esther Mobley, and includes Mike Dunne, Virginie Boone, Matt Kettmann, Chris Macias, Sara Schneider, Tim Teichgraeber and Bryce Wiatrak. All of our work contributed to this feature.
Load More...
Archived News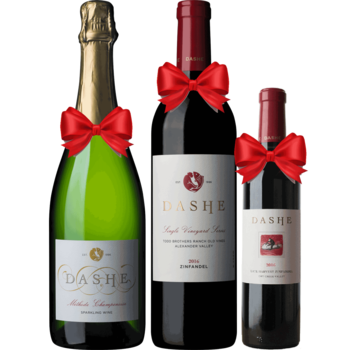 Click Here to Explore our Holiday Gift Shop
Give a gift that will make a lasting impression! Dashe Cellars is helping to make your holiday shopping fast and easy. Beautiful gift boxes; superb pre-selected wine sets…..and this year we're offering
Complimentary Ground Shipping
AND
Complimentary Black Satin Finish Gift Packaging
on all sets in our Holiday Shop.
At Dashe Cellars the health and safety of our guests and employees is of the utmost importance. In light of the rapidly evolving situation with COVID-19, we are temporarily closing our tasting room doors.
During this closure, we are offering our customers $10 flat-rate UPS Next-Day-Air now that our Warm Weather Shipping is in Effect, coupon code
SUMMERSHIP
. No one should have to go without creature comforts when hunkering down.
Click Here
to place your order in our online store or call (510) 452-1800 x4 and Stephanie can help. You are also welcome to drop by the winery Friday and Saturday from 1-4:00 to pick-up wine or schedule a $0 At-Home-Delivery, simply select "Pick-up" or "At-Home-Delivery" at checkout.
We will continue to monitor and work with guidelines from health authorities, and will evolve our policies accordingly.
Thank you for continuing to support local businesses—in this difficult time we all need to help mitigate the effects of closures, etc. so that we have products and restaurants to return to when this is all over. We are all in this together! Stay safe.
Load More...