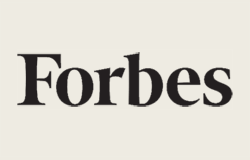 NOTABLE SOMMELIER RECOMMENDS 4 CALIFORNIA WINES, 6 FAVORITE CRAFT BREWERIES
BY GARY STOLLER
Dashe Cellars "Les Enfants Terribles" Zinfandel 2016, Mendocino, California.
"This cuvée from Dashe, the well-regarded producer of wines from old vineyards in the North Coast, isn't your typical zinfandel. The winery is based in Oakland, but it works with fruit from places like Sonoma and Mendocino. Based on the initial recommendation of a neighborhood sommelier who tended to favor 'natural wine,' Mike and Anne Dashe decided to try to make something different.
"They loved it so much that they've put it in to full production. Les Enfants Terribles is a different approach —no additions, including yeast, and 100% whole clusters of grapes. The latter creates a carbonic environment for the fermentation more familiar to lovers of Beaujolais than the typical California zin. Great with a little chill, it is a perfect red for tricky food pairings like Thai spice or other Asian flavors."
---
Though the craft beer explosion may dominate liquor-industry headlines, it's an exciting time, too, for American wines, according to a renowned U.S. wine expert.
"We are really moving away from the old days when wine was made to a sense of style," says Chad Walsh, the sales manager for wine importer Skurnik Wines & Spirits and former sommelier at Agern restaurant in New York's Grand Central Terminal. "California chardonnay, for example, was manipulated to taste the same whether it was from the Sonoma Coast or Santa Barbara, and now we're moving toward making wine with a sense of place."
The U.S. has an increasing number of mature wine-growing regions and old vines producing fruit, says Walsh, who adds that European experts consider a vine old after about 40 years. There is also greater interest in "de-industrializing farming in general," he says, "which is only possible because consumers are willing to pay higher prices for things that they can feel good about putting in their bodies."
Food & Wine magazine named Walsh one of its 2017 Sommeliers of the Year when he worked at Agern.
"Guided by the as-local-as-possible sensibility of chef Gunnar Gislason's kitchen, Walsh has used his expansive knowledge of U.S. wines to create an ambitious, all-American list," Food & Wine said. "His choices balance classic producers with proven track records against some of the most exciting upstarts in the wine world."
Prior to working at Agern, Walsh worked at two other notable New York restaurants. He was the sommelier at Aureole in midtown Manhattan and the beverage manager at the Dutch in SoHo.
Asked to name some current favorite U.S. wines, Walsh recommended four and provided reasons why.
News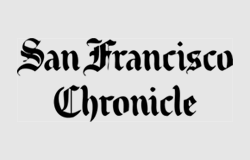 THE 52 CALIFORNIA WINERIES YOU NEED TO VISIT IN 2019
BY ESTHER MOBLEY
Dashe
You don't have to venture far from Jack London Square in Oakland to taste some of California's best Zinfandels. Mike and Anne Dashe began making Dry Creek Valley Zin in 1996 and now source fruit from a range of excellent vineyards, many of them historic, encompassing not only Zinfandel but also Riesling, Chenin Blanc and Carignan. Taste these wines at their warehouse-style winery; for just $15 you'll drink better than you could at most Oakland bars.
---
Today, California wine country stretches all over the state, no longer confined to the familiar stretches of Napa and Sonoma. If you're taking a road trip, you're more likely than not to happen upon a wine region. But with more than 3,600 wineries in California, according to Wines Vines Analytics, how do you choose where to spend your money, time and alcohol tolerance?
Allow us to help. Here at The Press, our team of wine experts has been busy visiting tasting rooms from Mendocino County to Paso Robles, determining which offer the highest-quality wines, the most fun experiences and the best bang for your buck. As always, we conduct these visits according to the same principle with which our parent publication, The San Francisco Chronicle, would conduct a restaurant review: We visit anonymously and pay our own way. The fruits of that labor are the hundreds of independently conducted, expert-written winery reviews published on The Press.
But you don't have time to read hundreds of winery reviews. So we've culled through our notes and come up with a collection of 52 — one for each week in 2019. This is not an all-time best-wineries-ever list; it's a group of places that we think represents the breadth and diversity of California wineries and tasting experiences this year. Whether you want an in-depth educational tasting, an Instagram-worthy setting with delicious bites of food or simply a cheap, quick and easy tasting bar, we've got you covered.
The Press' team of wine experts is led by me, Esther Mobley, and includes Virginie Boone, Matt Kettmann, Chris Macias, Sara Schneider, Tim Teichgraeber and Bryce Wiatrak. All of our work contributed to this feature.
Load More...
Archived News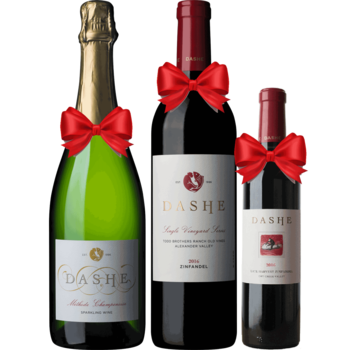 Click Here to Explore our Holiday Gift Shop
Give a gift that will make a lasting impression! Dashe Cellars is helping to make your holiday shopping fast and easy. Beautiful gift boxes; superb pre-selected wine sets…..and this year we're offering
Complimentary Ground Shipping
AND
Complimentary Black Satin Finish Gift Packaging
on all sets in our Holiday Shop.
Load More...