Upcoming Events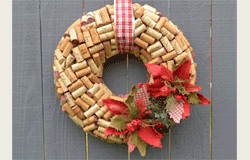 Wine Club Member Exclusive
What are the holidays for, if not for sharing amazing wines with friends? We'll rummage in the far reaches of dusty cellar stacks to find incredible library vintages of your favorite Dashe wines. Just wait and see what jewels we come up with!
DATE: Thursday, December 13th
TIME: 6:30-8:30PM
COST: $35 per ticket
LIMIT: 4 tickets per membership - space is extremely limited

Questions or special requests?
Email Stephanie at stephanie@dashecellars.com or call her at the winery, (510)452-1800.
Not a Wine Club Member? Click Here for more information on membership or call/email Stephanie at stephanie@dashecellars.com, (510) 452-1800.
Archived Events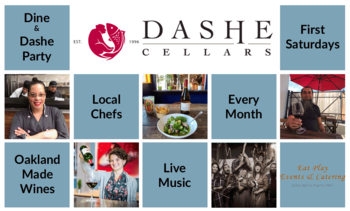 Dine & Dashe — Featured Zinfandel, Todd Brothers Ranch
Join us the first Saturday of every month for wines by the glass, live music by local artists, and a restaurant pop-up featuring local chefs.
DATE: Saturday, December 1st
TIME:
Winery open 12-6:00PM
Chefs menu available 2-5PM
Live music 2-5PM
COST: Admission is Complimentary, food and wine available for purchase
MUSICIAN: The New Vintage Revelers
---
The New Vintage Revelers, the East Bay's hot new trio, featuring lonesome songs and fiery tunes from the roots of bluegrass.
---
CHEF: Chef Aaronette
Celebrating Bubbles Menu
Grilled Cilantro Rubbed Shrimp Skewers
Rosemary & Garlic Crusted Lamb Chops-2016 Zinfandel Demi Glace served with root vegetable, persimmon & potato hash
Lemon Bars
Free admission - Kid Friendly - Dog Friendly
No Outside Food or Drink please
Local Chefs provided by Eat Play Events and Catering
www.eatplayeventsandcatering.com
Anyone can build you a menu and bill you an invoice. We have over 25 years in this crazy business and we know how to maximize your budget without sacrificing the integrity of the event. We are event and catering specialist, your event will always be #EPEC with Eat Play Events & Catering.
Load More...