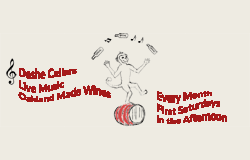 Dine & Dashe – Chenin Blanc Party in the Wine Garden
Join us the first Saturday of every month for wines by the glass and live music by local artists! From now until August, we'll be taking over our outdoor Wine Garden to bask in the Oakland sunshine. After that, we'll move the stage back in the cellar to party among the barrels.
New for 2018, our friends from Eat Play Events & Catering will feature a local chef every month! In May, Chef Leilani of Roux & Vine will be whipping up her creations made specifically to pair with our newly-released 2017 Chenin Blanc.
DATE: Saturday, May 5th
TIME: 12-6:00PM
COST: Complimentary
CHEF: Chef Leilani of Roux & Vine
Short Rib Tacos - 2 short rib tacos with asian slaw
Chicken Tinga Empenadas
Blackened White Fish Taco or Fried Fish Taco
Elotes
Mexican Chocolate Brownies w/Vanilla Bean Ice Cream and Caramel
MUSICIAN: Jessica Malone
Jessica Malone is an award winning singer/ songwriter that was raised in the tall mountains of far northern California. Her original music evokes a sense of wanderlust, self-discovery, positivity and moving forward. On Jessica's latest release, "The Waiting Hours" EP, drums, upright bass, violin, acoustic & electric guitar accompany her powerful and soothing vocals. Her raw and unfiltered approach to folk/ Americana songwriting creates music that will take you back in time, while her heartfelt lyrics will keep you rooted in the present.
Check her out:
http://www.jessicamalonemusic.com/
Free admission - Kid Friendly - Dog Friendly
No Outside Food or Drink please
Upcoming Events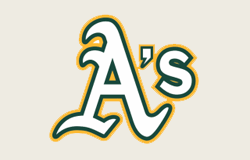 Dashe Cellars is taking over the brand-new Connie Mack Club for a Friday Night ballgame. We will pour wine and root, root, root for the home team, the Oakland A's!
Join Anne & Mike Dashe in for a night at the ballpark, complete with a buffet of A's tasty specialties served with your favorite Dashe wines. You can spend the game in the Connie Mack Suite with us or enjoy the view from the Plaza-Level stadium seating below. (or both!)
DATE: Friday, May 4th
TIME: 7:05PM
COST: $118 ($103 for Wine Club Members)
FOOD: A's Fare (NY Strip Beef Medallions, Blackened Chicken, Mac & Cheese Bar... and more!)

For questions, call or email Stephanie at (510) 452-1800, stephanie@dashecellars.com
Archived Events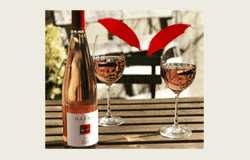 Dashe Cellars' Wine Garden is back! What better way to celebrate spring than the return of the wine garden with a splash of our 2017 Barbera Rosé? Come by on Saturday, March 31st from 12-6 pm for wines by the glass and delicious barbecue food, we will feature Tigers of Youth live band and Pampa Argentinian barbecue. Wear a pink accessory to celebrate the return of the patio.
DATE: Saturday, March 31st
TIME: 12-6:00PM
Pampa's BBQ serving up food 12-4:00PM
Tigers of Youth playing from 1-5:00PM
COST: Complimentary, reservations not needed
Free admission - Kid Friendly - Dog Friendly - No Outdoor Food or Drink Please
The first of its kind in Oakland, the wine garden will transform the way you spend your weekends. Bring your friends and make some new ones in the garden! Throughout the season, all tables are first come-first served and are communal. The Garden will be open Saturdays & Sundays from Saturday, March 31st thru Saturday, August 4th.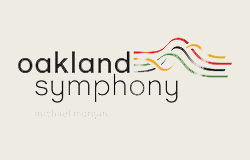 Dashe Wine Club Members receive 20% off of tickets for this event with a coupon code!*
Program: Kev Choice – George Frederick Bristow, Overture to Rip Van Winkle – Franz Schubert, Symphony No. 5 in B flat major, D Side-by-Side with MUSE Orchestra
Oakland native Kev Choice is a classically-trained pianist who uses wit and creative lyricism to bring a positive and inspiring message to his unique blend of jazz, R&B, and soul. Working with artists such as Ms. Lauryn Hill and Michael Franti, Choice has toured all over the world. Here, the symphony has commissioned a new work by Kev, to be played alongside Schubert's exuberant 5th symphony after opening with a gem of an overture by George Frederick Bristow.
Email Stephanie at stephanie@dashecellars.com or call the winery at (510)452-1800 to receive your coupon code. Click Here to visit the Symphony's website and to purchse tickets.
*This is not a Dashe Cellars sponsored event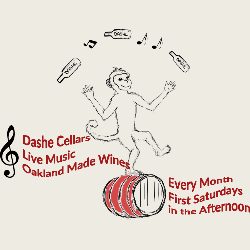 Dashe Cellars is happy to feature live music in the Cellar, every first Saturday of the month!
Michelle Lambert
""Michelle Lambert is a San Francisco based artist who has been pursuing her dream throughout the country and making headlines as she goes. She performs vocals and violin with her partner and guitarist Robbie. The two met in 2015 in Nashville, TN and have been playing hundreds of shows since then. Their original style is a combination of Amy Winehouse, Adele, Ed Sheeran and The Red Hot Chili Peppers. Her single Warrior has nearly ½ million views on YouTube. Her soon to be released single, My California talks about the journey of her life and love for her home state.

Michelle is rising quickly in the world of music. Her act is unique with Robbie bringing driving rhythms on acoustic guitar that moves your feet and Michelle's strong, soulful vocals and attitude filled violin licks. Do not miss this show! You will leave feeling your soul fed with the passionate performance."
Check them out:
www.michellelambert.com
DATE: Saturday, March 3rd
TIME: 3-5:00PM
COST: Complimentary
Free admission - Kid Friendly - Dog Friendly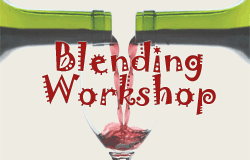 Wine Club Member Exclusive
Join Michael and Anne Dashe, as well as Assistant Winemaker René Calderon, as they teach you the art of blending and treat you to lunch! First, you will learn about the various components of wine and gain hands-on knowledge of oak-influence, aroma, taste, and balance. We will explore different component wines from recent vintages, and discover the intricacies of each varietal, vineyard block, barrel flavors, and how they blend together and build on each other. Then, the fun really begins! We will provide you with the base component wines and it will be up to you to make your own cuvée. After you have created—and named!—your own signature blend, you will be treated to a gourmet lunch in the cellar.
This is a hands-on workshop that is open to all skill-sets, the only requirement is a love of wine!
DATE: Saturday, February 10th
TIME: 10-2:00PM
COST: $75
LIMIT: 4 tickets per membership
This workshop is very limited in space, make sure that you don't procrastinate because it always sells out!
Questions or special requests?
Email Stephanie at stephanie@dashecellars.com or call her at the winery, (510) 452-1800.


Sold Out!!
Ticket requests? Email Stephanie at stephanie@dashecellars.com or call her at the winery, (510)452-1800.
Not a Wine Club Member? Click Here for more information on membership.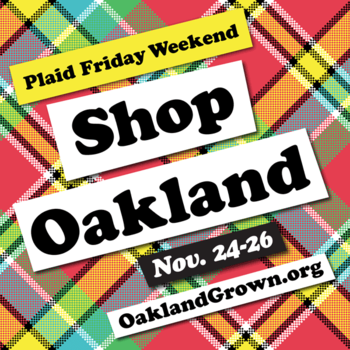 We're teaming up with Oakland Grown to encourage our local friends to shop our local, independant businesses this holiday season. The kickoff party is the Thanksgiving holiday weekend, Oakland Grown's Plaid Weekend and we have something extra special in store:
MAGNUM MADNESS
We'll be pouring a special tasting of our Large-Format-Bottles and offering 10% off of select bottles. Just in time for the upcoming party season!
DATE: Saturday & Sunday, November 25th & 26th
TIME: 12-6:00PM
We'll also have a featured pop-up:
Taste his Vanilla Fudge Sweet Potato Pie with a glass of our 2015 Zinfandel from the Todd Brothers Ranch, it's an absolutely perfect pairing.
Citywide happenings can be found at OaklandGrown.org.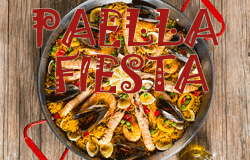 Join Dashe Cellars for our two-day celebration on November 11th & 12th for our 9th Annual Paella Fiesta!
DATE: Saturday, November 11th 5-8:00PM
or
DATE: Sunday, November 12th 1-4:00PM
ENTERTAINMENT: Live Flamenco Music and Dance Performances
FOOD: Master Chef Gerard Nebesky's Giant Pans of Delicious Paella
Featuring:
- Master Chef Gerard Nebesky's giant pans of paella magic
- Live flamenco music and dance performances
- VIP lounge for Wine Club members
(2 per membership)
- New fall releases and barrel samples
- 25% case discount on wine during the event

Questions or special requests?
Email Stephanie at stephanie@dashecellars.com or call her at the winery, (510)452-1800.
Not a Wine Club Member? Click Here for more information on membership or email Stephanie at stephanie@dashecellars.com to be put on the wait-list for tickets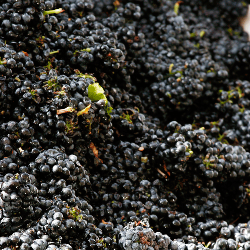 Wine Club Member Exclusive
Join us for our Harvest Pickup Party this Sunday! Our 2017 harvest is wrapping up and our barrels are full. To celebrate, we'll be taking over our barrel room and turning up the music. Farm Burger is bringing out the sliders (we'll have some for our veggie friends too!) and we'll be opening bottles, you'll have a chance to taste each one of the wines in your fall allocation!

DATE: Sunday, October 22, 2017
TIME: 2:00-5:00PM
ENTERTAINMENT: Dashe's favorite Eric Eckstein
FOOD: Burgers and Treats by Farm Burger
COST: $25 per person

Sold Out!!
Ticket requests? Email Stephanie at stephanie@dashecellars.com or call her at the winery, (510)452-1800.
Not a Wine Club Member? Click Here for more information on membership.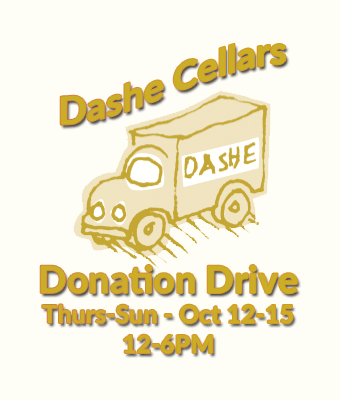 Our hearts are breaking for our friends, families, and winery compatriots who are dealing with this incredible tragedy. We ask our urban winery community to help us in collecting donations this weekend for delivery next week. Drop off donations at the winery Thursday, Oct 12th - Sunday, Oct 15th 12:00-6:00. While you're here, stay for a glass of our Dry Creek Zinfandel, 100% of proceeds for this wine by-the-glass will go directly to the Sonoma County Resilience Fund.
DONATION DROP-OFF
55 4th Street, Oakland, CA 94558
DATE: Thursday, Oct 12 - Sunday, Oct 15
TIME: 12-6:00PM
Items Needed:
N95 masks, New pillows, Air Mattresses, Blankets, Towels, Toiletries, Towels, Sleeping pads, Phone chargers, Flashlights, Batteries, Non-perishable Food, Diapers, Baby Formula, Pet Food
DRINK FOR A CAUSE
100% of proceeds for Dry Creek Zinfandel, by-the-glass during the drive will go to The Sonoma County Resilience Fund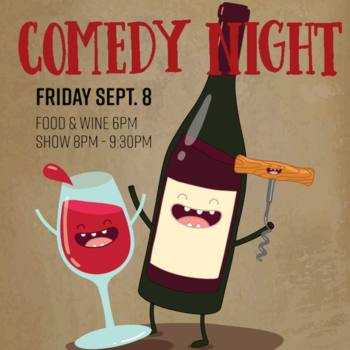 Mark your calendars for a night of fun and laughter!
Dashe Cellars will be introducing a brand new experience at the winery. Join us for Live Music, Comedy, and your favorite Dashe wines.
DATE: Friday, September 8th - 5:30-9:30PM
5.30-on: El Tonayense Food Truck and their delicious Tacos
6-8 pm: Eric Eckstein in the Cellar
8-9.30 pm: Comedy Show! Check out our Comics' bios below
COST: $30 for the public ($25 for Wine Club members)
Each ticket includes the concert, the comedy show and one glass of wine per person.
More wine and food for purchase onsite.
We hope to see you there!

Paco Romane has appeared on Comedy Central's Drunk History, wrote for The Gilbert Gottfried Roast is a frequent guest on The Todd Glass Show, was twice voted Best Comedian in San Francisco by the SF Weekly and SF Bay Guardian and appeared as Jerry Trainor's mom on Nickelodeon. He has also appeared in numerous films and national commercials (ADOBE, ARCO, IBM, XFINITY), and is a sought after voice-over actor (VISA, AMTRAK, XFINITY). Paco is big Golden State Warriors fan and recently appeared with NBA champions Klay Thompson and Harrison Barnes in an Adobe Ad. He has been profiled in NBC Bay Area, NPR "Forum", KQED, San Francisco Examiner, San Francisco Chronicle, SF Weekly, SF Guardian, Time Out SF, 7×7, San Francisco Magazine, Haight-Ashbury Beat, Spinning Platters, Hoodline and many others!
Nicole Calasich is a comedian and producer from SF who has literally never bombed.* Her jokes have been on Comedy Central, her face on ABC for Iliza's "Forever 31." Her humor is big words smartcool and her incisive audience rapport is the dumbest. You may have seen her open for the utterly fantastic Dan Cummins, Adam Newman, Ali Wong, or featuring for Iliza but she is most likely to be seen offering gifts to the great and powerful Xenu.
Drew Harmon is a standup comedian and former TV Weatherman in San Francisco. Drew began doing standup in the Midwest before moving to San Francisco, where he works at clubs like the Punch Line, Doc's Lab and more. Drew has also appeared as part of comedy festivals at SF Sketchfest, Gilda's Laughfest in Grand Rapids, Michigan and Laugh Your Asheville Off in North Carolina. Drew has also worked with Jimmy Pardo, The Nightly Show's Ricky Velez, Owen Benjamin and more.
Steve Ausburne's first attempt at actual stand up comedy ended with him getting a lifetime ban from a church in Grant's Pass, Oregon. Launched by that successful start, Steve now peddles his comedic wares throughout California's Bay Area in addition to producing a monthly showcase in Healdsburg - where wine country goes to hear poop jokes. Steve has performed in SF Sketchfest, competed in the San Francisco Comedy Competition, and is allergic to cats.
Richard Sarvate grew up in the Bay Area to parents of Indian immigrants. His last name sounds Mexican because it was butchered during an immigration debacle. He spent 10 years working as a programmer before deciding to throw off the shackles of corporate life. Now he spends his nights on stage poking fun at his previous career. His jokes range from an impression of a GPS for insecure men to deep and introspective subjects like his mother's schizophrenia. He's a regular host at the San Francisco Punch Line, been in SF Sketchfest, and he recently completed a 20 show tour of India.
Justin Lockwood's revealing stories and clever insights have made him a favorite of audiences around the Bay Area and beyond. His act spans from growing up on a marijuana farm to raising his own son to dating as a single parent. He's performed at the Burbank Comedy Festival, the Ventura Comedy Festival, is a San Francisco Funny Fest champion, and has been featured at Comedy Day in Golden Gate Park. You can see him regularly at clubs and venues including The Throckmorton Theatre, The Set Up, Comedy Oakland, The Punchline, The Improve, Rooster T. Feathers, Rock Wall Winery and others. In addition to standup he has written multiple plays and starred in dozens of theatrical productions.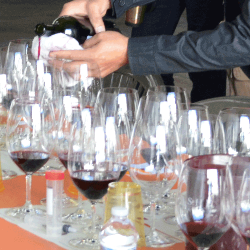 Wine Club Member Exclusive
DATE: Saturday, December 9, 2017
TIME: 6:30-8:30PM
COST: $35 per ticket
LIMIT: 4 tickets per membership - space is extremely limited
What are the holidays for if not sharing amazing wines with friends? We'll go far back into the cellar to find library vintages of your favorite Dashe wines, just you wait and see!

Questions or special requests?
Email Stephanie at stephanie@dashecellars.com or call her at the winery, (510)452-1800.
Not a Wine Club Member? Click Here for more information on membership.
Load More...