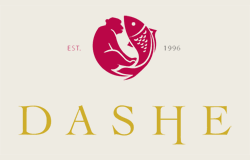 Notice anything different? We have a new logo!
There are several questions that we hear pretty regularly, "What does that black egg-shaped tank do?", "As an urban winery, do you also have urban vineyards?", and our favorite "What is the story behind the Monkey and the Fish?". If you've ever wondered where our logo came from, you are not alone!

The story behind our logo is a story of adventure, romance, and wine; so what better way to tell that story than with a monkey and a fish? Anne and Mike started Dashe Cellars the same year that they were married; in 1996. When they helped design the label, Anne said they were like "two creatures going on a journey." The designer immediately jumped on the fact that Anne came from a fishing village in Brittany, and. Mike, being from Tarzana, CA, was a perfect monkey. Voila! A Monkey and Fish label was born. The rest is history.

Now, after 22 years in business, we wanted to shake things up and update our logo a bit. We hope that you love our new representation of the Monkey and the Fish as much as we do!
News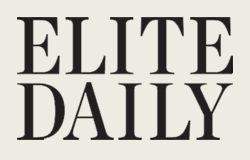 10 RED WINES FOR FALL THAT ARE THE PERFECT TRANSITION FROM SUMMER ROSE
BY LIZZY ROSENBERG
For many, many years, I limited my wine of choice to whites and rosés. As much as I wanted to classily sip red wine like Cersei Lannister or Olivia Pope, I just could not get myself to enjoy it no matter how hard I tried. However, I wanted to start drinking more seasonally appropriate wines. I transitioned into opting for reds in the fall and winter by drinking lighter and fruitier reds. Now, I've learned to love them all. If you'd also like to switch from pink, summery sips to bolder reds, these 10 red wines for fall are the perfect transition.

Most red wines are deeper and richer than rosé wines, so you can opt for a lighter red to ease in. If you want to get technical, Merriam-Webster defines rosé as "a light pink table wine made from red grapes by removing the skins after fermentation has begun." As for what makes a red wine, the online dictionary calls it "a wine with a predominantly red color derived during fermentation from the natural pigment in the skins of dark-colored grapes." So, it makes sense that moving from rosé to red is a natural transition. To help you, here are a some red wines that are perfect for welcoming fall.
Load More...