DASHE CELLARS RELOCATED TO A HISTORIC AIRPLANE HANGAR IN ALAMEDA POINT'S SPIRITS ALLEY
Local Oakland winemakers Anne and Michael Dashe will be taking their urban winery, Dashe Cellars, from Jack London Square to 1951 Monarch St, STE 300 on "Spirits Alley" in Alameda. When the space became available in Alameda Point alongside fellow vintners and beverage enthusiasts Rockwall Winery, Hangar One, St. George Spirits, and Faction Brewing—and in the same building as Urban Legend Winery—Anne and Mike couldn't resist making the move. "When we saw the view of the San Francisco skyline and sailboats sailing in the backyard, we knew that we needed to jump on the space," said Mike Dashe.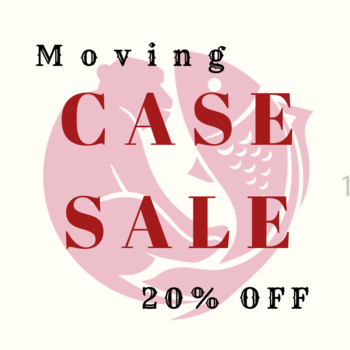 We're moving the winery! It's a LOT of stuff to move, as you can imagine. YOU CAN HELP US OUT by purchasing your favorite Dashe Cellars wines at a BIG DISCOUNT. It's a win-win scenario: you get the wine at a great price; we don't have to pay to move it! Offer available in-person and online, Click Here to start shopping.
20% off wines
Mix and Match | 12-bottle case
Complimentary Ground Shipping
News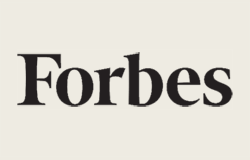 NOTABLE SOMMELIER RECOMMENDS 4 CALIFORNIA WINES, 6 FAVORITE CRAFT BREWERIES
BY GARY STOLLER
Dashe Cellars "Les Enfants Terribles" Zinfandel 2016, Mendocino, California.
"This cuvée from Dashe, the well-regarded producer of wines from old vineyards in the North Coast, isn't your typical zinfandel. The winery is based in Oakland, but it works with fruit from places like Sonoma and Mendocino. Based on the initial recommendation of a neighborhood sommelier who tended to favor 'natural wine,' Mike and Anne Dashe decided to try to make something different.
"They loved it so much that they've put it in to full production. Les Enfants Terribles is a different approach —no additions, including yeast, and 100% whole clusters of grapes. The latter creates a carbonic environment for the fermentation more familiar to lovers of Beaujolais than the typical California zin. Great with a little chill, it is a perfect red for tricky food pairings like Thai spice or other Asian flavors."
---
Though the craft beer explosion may dominate liquor-industry headlines, it's an exciting time, too, for American wines, according to a renowned U.S. wine expert.
"We are really moving away from the old days when wine was made to a sense of style," says Chad Walsh, the sales manager for wine importer Skurnik Wines & Spirits and former sommelier at Agern restaurant in New York's Grand Central Terminal. "California chardonnay, for example, was manipulated to taste the same whether it was from the Sonoma Coast or Santa Barbara, and now we're moving toward making wine with a sense of place."
The U.S. has an increasing number of mature wine-growing regions and old vines producing fruit, says Walsh, who adds that European experts consider a vine old after about 40 years. There is also greater interest in "de-industrializing farming in general," he says, "which is only possible because consumers are willing to pay higher prices for things that they can feel good about putting in their bodies."
Food & Wine magazine named Walsh one of its 2017 Sommeliers of the Year when he worked at Agern.
"Guided by the as-local-as-possible sensibility of chef Gunnar Gislason's kitchen, Walsh has used his expansive knowledge of U.S. wines to create an ambitious, all-American list," Food & Wine said. "His choices balance classic producers with proven track records against some of the most exciting upstarts in the wine world."
Prior to working at Agern, Walsh worked at two other notable New York restaurants. He was the sommelier at Aureole in midtown Manhattan and the beverage manager at the Dutch in SoHo.
Asked to name some current favorite U.S. wines, Walsh recommended four and provided reasons why.
Load More...
Archived News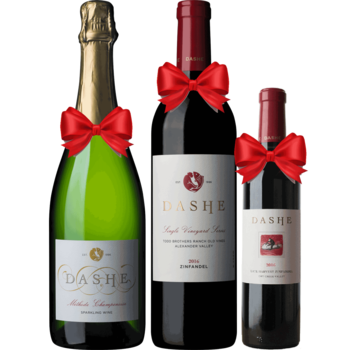 Click Here to Explore our Holiday Gift Shop
Give a gift that will make a lasting impression! Dashe Cellars is helping to make your holiday shopping fast and easy. Beautiful gift boxes; superb pre-selected wine sets…..and this year we're offering
Complimentary Ground Shipping
AND
Complimentary Black Satin Finish Gift Packaging
on all sets in our Holiday Shop.
Load More...