2022 NYC GRAND PORTFOLIO TASTING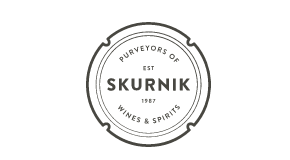 Harmon Skurnik and Mike Dashe talking wine at the New York City Grand Portfolio Tasting.
---
Thank you so much to everyone who was able to attend our GPT!
Our first Grand Portfolio Tasting in over two years — and it felt so good to be back! This year's tasting was a journey of both discovery and rediscovery as we welcomed back our winemaker, brewer, and distiller friends from all over the world to meet and taste with you. Our lineup included over 120 producers– some familiar faces you've come to know through many years of tasting together, and quite a few new faces who we are sure made a great first impression.
This year also marked the launch of our Digital Tasting Book, our most advanced tasting book yet (read: detailed tech info for every item we showed, plus more fancy features like a search and filter, and interactive map…). To review the full tasting lineup, table-by-table, head to our Trade Resources page and find the NYC event code.
We have spent the past two years continuing to discover some of the most inspiring producers of wine, spirits, sake, and cider, but the real joy is sharing our work and tasting alongside you, face-to-face. There is simply nothing like our GPT.
Click Here for the original article and pictures from the event
---
Skurnik Wines & Spirits is an importer and distributor of fine wines and spirits headquartered in the heart of New York City. We represent a high-quality, diversified portfolio of wines and spirits from around the world. The company began with just a handful of relatively unknown estates in 1987, and has since grown to represent over 500 estates, most of which are family-owned-and-operated.