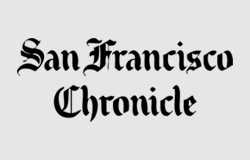 TOP 25 WINERIES TO VISIT
BY ESTHER MOBLEY
Going wine tasting is one of the great Bay Area pastimes. Visiting a winery here is a chance to experience so many of the features that make this region special: the land's natural beauty, a rich tradition of artisanal craftsmanship and a deep, abiding love for eating and drinking deliciously.
Best of all, world-class wines are now made in all corners of the Bay Area — not just in the famous appellations of Napa and Sonoma counties, but also on mountains overlooking Silicon Valley and in former military bases in the East Bay. Today's Wine Country consists not only of palatial estates overlooking vineyards but also sleek tasting bars in downtown squares, industrial warehouses and, increasingly, sidewalks and parking lots, as urban wineries adapt to the needs of the COVID-19 era.
This list represents our favorite 25 wineries in the Bay Area to visit right now. The wineries here produce excellent bottles, of course, but we've also chosen them for the experiences they offer — whether that involves striking scenery, succulent food pairings or, ever more important, thoughtful safety precautions.
I used to publish a yearly 52 California Wineries feature; this is a streamlined version of it, and is not intended to be a definitive ranking. Rather, it is a snapshot of the vibrant local wine scene at this moment in time, and will be updated throughout the year. We're also limiting the radius to the Bay Area proper to celebrate our home turf.
During the past year, as California has weathered the pandemic, the state's wineries have shut down, reopened, shut down again, reopened again. Some of the wineries we love still aren't back to hosting visitors; others have restricted their visitation to wine club members only, so we've left them off the list for now. The situation is still subject to change. Before planning a winery visit, be sure to check the local safety guidelines and make sure you're aware of the individual winery's protocols. Be aware that virtually all Bay Area wineries are currently requiring reservations, even those that permitted walk-ins in the past, so don't count on showing up unannounced.
We'll be updating this list regularly to reflect new openings, new moods and new seasons. We hope it helps you plan a great trip to Wine Country.
---

Dashe Cellars
1951 Monarch Street Hangar 25, Alameda
A Zinfandel specialist with a light touch located in a former Alameda airplane hangar.
The specialty at Dashe Cellars is Zinfandel — but these balanced, bright, often single-vineyard wines fly in the face of any stereotypes of California Zin as jammy and boozy. The winery relocated in 2019 from Oakland to the area of the former Alameda Naval Air Station known as Spirits Alley, where a cluster of exciting wineries, distilleries and breweries has emerged. Dashe's setup is well suited to COVID safety: There's ample space outside of its warehouse winery at the southern edge of Alameda island, adjacent to a bird sanctuary and in prime view of the San Francisco skyline. Apart from the Zinfandels, make sure to try some of the wines under Dashe's Les Enfants Terribles label, a collection of crunchy, red-fruited, lightly extracted reds. The winery doesn't serve food, but food trucks come to the patio on Saturdays and Sundays.
---
Ashes & Diamonds Winery
4130 Howard Ln., Napa
The winery that's trying to bring some midcentury cool back to Napa.
With its bright-white exterior, zigzagging roof and midcentury-modern digs, Ashes & Diamonds Winery looks like something you'd see in Palm Springs, not Napa Valley. That's intentional: The winery is going after a younger, hipper audience that might have written off Napa wines as something only their parents would drink. A survey of the crowd on any given day will make it clear that the strategy is working. The wines are solid, modeled on a rustic style of winemaking that was prominent in California a half-century ago. There are several showpiece, single-vineyard Cabernet Sauvignons from Napa Valley's hillsides, plus a rich Sauvignon Blanc blend and a fruity rosé. The tasting options here aren't cheap. But then again, almost nothing in Napa is, and the hearty, colorful snacks on offer make it one of the best wineries in town for a hungry traveler.
---
Auteur Wines
373 First St. West, Sonoma
A peaceful retreat for single-vineyard wines in a downtown Sonoma cottage.An underrated stop near Sonoma's downtown square, Auteur Wines offers quiet, thoughtful wine tastings in an adorable bungalow. Though the space is small, visitors here will feel some privacy, whether sitting on the front porch, at tables in the backyard or in the sleek refurbished garage. Single-vineyard renditions of Sauvignon Blanc, Chardonnay, Pinot Noir and Cabernet Sauvignon come from all over Sonoma County; the wines are balanced and approachable, and the vibrant, tangy Chardonnay from the Hyde Vineyard in Carneros is one of the winery's most compelling bottles. Though the tastings are serious, with staff carefully guiding visitors through each wine, they feel laid-back, giving each party plenty of time to enjoy the wines on their own.
---
Corison Winery
987 St. Helena Hwy., St. Helena
The holy grail of Napa Valley Cabernet Sauvignon.
All devotees of Napa Valley Cabernet Sauvignon will eventually find their way to Corison. Since 1987, winemaker Cathy Corison has made some of the most awe-inspiring wines in the valley, though it took a long time for her reticent bottlings to get as much attention as the flashier, more powerful Cabs being made at other Napa wineries. All tastings here begin with a guide through the Kronos Vineyard, directly behind the winery, where the grapes for Corison's top wine grow. Since tastings have moved from indoor to outdoor areas, the winery has been hosting visitors outside on the crushpad, with fire pits and blankets available for chilly days. The Corison Cabernets — elegant, long and graceful, often recalling raspberries and fresh herbs — are the highlights here, but the basic tasting also includes the winery's eclectic Gewurztraminer and a striking Syrah from the Sunbasket Vineyard.
---
Domaine Carneros
1240 Duhig Rd., Napa
This grand, Champagne-inspired chateau is a tourist destination for a reason.
The ornate chateau that is Domaine Carneros certainly stands out among the rolling hills of Napa's Carneros region. If it looks very French, that's because it is: Its owners also own Taittinger, the famous Champagne house, and you may feel like you're in a French period-piece movie when you're sipping Domaine Carneros' sparkling wines above its geometric, manicured hedges. You can't tour the interior of the chateau for now, but the view is better from the outdoor terraces anyway; tents provide shelter on chilly days. Don't come here if you're seeking an intimate, off-the-beaten path experience. Domaine Carneros is busy and bustling, and can be a lot of fun if you're seeking that energy. There are regular, non-bubbly Pinot Noirs available to taste — and if that's your jam, you can choose to taste an entire flight of different Pinots — but the pro move here is going for one of the all-sparkling tasting flights. In case you arrive hungry, caviar, charcuterie, cheese and smoked fish platters are also available.
---
Faust Wines
2867 St. Helena Hwy., St. Helena
Modern Napa Cabernet in a gothic Victorian manor.
Come for the vibe, stay for the wine. The Faust Haus is one of Napa Valley's newest tasting rooms, having opened in summer 2020, and is also one of its most stylized. A refurbished 1870s Victorian mansion has been outfitted with lavish interiors meant to recall the sensual pleasures sought by its namesake, Dr. Faustus, the literary character who made a pact with the devil. Flights of Faust wines, dominated by rich and plush Cabernet Sauvignons, are served alongside small bites like veggies with tzatziki dip in the shaded outdoor patio areas, all of them overlooking terraced vineyards and busy Highway 29 in St. Helena. Like Flowers, its sister winery in Healdsburg, it's highly Instagrammable. The basement of the mansion has a stone-walled speakeasy, purportedly haunted, but you'll have to wait until the pandemic ends to trek into it.
---
Flowers Vineyards
4035 Westside Rd., Healdsburg
Polished Sonoma Coast wines, lavish gardens and picture-perfect cabanas.
The House of Flowers is practically begging to be photographed, with its abundant greenery and cushion-filled cabana seating areas that wouldn't look out of place beside a fancy hotel rooftop pool. Although Flowers has been producing wine since 1991, it didn't open a tasting room until 2019, and it makes for a swanky addition to Healdsburg's crowded, winery-filled Westside Road corridor. The grapes for the Flowers wines are not grown here, however; they come from vineyards much farther west, closer to the Pacific Ocean, a cool, fog-shrouded area that's known for producing elegant, acid-driven Pinot Noir and Chardonnay. Tastings here feel languorous, ideal for lingering with friends over a couple of hours. Little snacks — chilled soup shooters, gougeres, crostini and the like — are served alongside the glasses.
---
Frog's Leap Winery
8815 Conn Creek Rd., Rutherford
Accessible Napa Valley wines from an organic-viticulture pioneer.
Frog's Leap Winery began farming its grapes organically in 1989, long before it was common in the wine industry. That's still one of the winery's big selling points, and you'll hear about it when you visit the scenic property, where historic farmhouse buildings are surrounded by colorful gardens and vigorous vineyards. Tastings have always been held on the farmhouse's outdoor deck, and to accommodate social distancing, the winery constructed an additional tasting area in the gardens out of a renovated shipping container. The Frog's Leap wines are as good as any in Napa Valley, but the pricing here is more humane than at some neighboring wineries. The setting feels more homey than luxurious — in a good way. There's an all-star cast of wines, from floral Chenin Blanc to brambly Zinfandel, plus a Merlot that's perennially one of Napa's greatest. Tastings come with a small cheese plate with fruit preserves from the gardens.
---
Gundlach Bundschu Winery
2000 Denmark St., Sonoma
The quintessential winery pit stop near downtown Sonoma.
Anyone new to Sonoma wine tasting should make a point of stopping at Gundlach Bundschu, known as Gun Bun to locals. Just outside of downtown Sonoma, the winery is one of the oldest family-owned estates in California, with a history dating to 1858. It's a sprawling property with hundreds of acres of vineyards, extensive wine caves, ponds, multiple barns and a lot of space for unpretentious, easygoing wine tastings. The winery also hosts concerts and even an annual music festival, but that's all on pause until the pandemic ends. It's a perfect place to hang out around a picnic table for a few hours and is especially well-suited to families that have children in tow. Gun Bun produces an uncommonly diverse array of wines, from a solid dry Gewurztraminer to Tempranillo.
---
Idlewild Wines
132 Plaza St., Healdsburg
A downtown Healdsburg bar for Piedmont-inspired wine and salumi.dlewild Wines' guiding light is Piedmont, the mountainous area of northern Italy that's famous for wine regions like Barolo and Barbaresco. All of Idlewild's vineyards are located in hilly areas of Mendocino County, which isn't Piedmont but, winemaker Sam Bilbro believes, comes close to approximating some of its important physical features. He vinifies Piedmontese grapes including the most famous, Nebbiolo, which forms the base of Barolo and Barbaresco's long-lived, tannic reds, plus lesser-known Piedmontese varieties: the floral white Arneis, the crisp, grassy white Cortese, the light-bodied red Dolcetto. They're beautiful wines, with broad appeal for both old-school Italian wine drinkers and the natural-wine crowd. Idlewild's tasting bar in downtown Healdsburg has moved its tastings outdoors for now, and during the pandemic has turned its casual menu of Italian cheese and salumi into more of an involved, educational pairing with the wines. Yes, it's a Sonoma County tasting room, but especially with the street seating these days, it passes for something a little more European.
---
Iron Horse Vineyards
9786 Ross Station Rd., Sebastopol
Relaxed, rustic tastings of sparkling wine with achingly scenic views.
In certain days, when the weather is especially dazzling, being at Iron Horse can feel so wonderful that you might wonder if you're dreaming. Down a dirt road in Sebastopol, in an appellation known as Green Valley, this outdoor tasting bar in a redwood barn overlooks dramatic, rolling hills of vineyards. The style of wine tasting here, with guests standing around wine barrels, didn't have to change much in order to adapt to the safety requirements of the COVID-19 era. If you want even more distance from other tasters, though, you can book a picnic table in Iron Horse's gazebo ($30) and order bottle service. Wherever you taste, the stars of the lineup here are the Champagne-method sparkling wines, and they range from slightly sweeter styles (like the Russian Cuvee, which is still dry enough to be classified as brut) to more bracing, austere styles like the Ocean Reserve. Rounding out the portfolio are still versions of Pinot Noir and Chardonnay, but really, the vistas here are best enjoyed with a flute of bubbles in hand.
---
Lola Wines
916 Foothill Blvd., Calistoga
Artisanal bottarga and affordable wines in a verdant Calistoga backyard.
Lola Wines feels like a breath of fresh air in Calistoga. Its youthful energy, accessibly priced wines and specialty in bottarga make it quite unlike any other winery at this sleepy northern end of Napa Valley. The winery makes Pinot Noir, Chardonnay and rosé that are distributed across the country, but the tasting room, which opened in 2020, also offers the chance to try some of its more esoteric tinkerings like Malvasia, Chenin Blanc and Riesling. It's the rare Napa winery where most of the wines on the menu cost less than $35 a bottle. Winemaker Seth Cripe is also one of the only U.S. producers of the Italian delicacy known as bottarga, a type of cured fish roe that he harvests off the coast of Florida, where he grew up. Visitors here can order a plate of Cripe's bottarga and other fish conservas ($40), and, really, everyone should. The thin, translucent slices piled onto baguette with a swoosh of butter are a real treat — and a hauntingly delicious pairing with Lola's white wines.
---
Matthiasson Wines
3175 Dry Creek Rd., Napa
Intimate, serious tastings of some of Napa Valley's most unconventional wines.
Steve Matthiasson first made his name as a viticulturist, helping promote sustainable farming practices at other people's vineyards throughout California. Over the last decade, however, he's earned a devout following for his own wines, which don't always follow the traditional Napa Valley playbook. There's skin-fermented Ribolla Gialla and peppery, vibrant Schioppettino, two obscure Italian grape varieties. Even Matthiasson's more typical-sounding offerings, like Cabernet Sauvignon and Chardonnay, tend toward the taut, lean side of the spectrum. Tastings at Matthiasson are intense, with a staff member leading your group through each wine, currently supplied in cute little lab vials so that you can pour them yourself. It's an experience geared less toward someone who wants to snap vineyard selfies, more toward someone who's ready for a wine master class.
---
Mayacamas Vineyards
1256 First St., Napa
A downtown Napa outpost for classic, mountain-grown Cabernet and Chardonnay.
The Mayacamas estate is located 2,400 feet high on Mount Veeder, in the western hillsides of Napa Valley. Diehard fans of this historic winery's rugged, chewy Cabernet Sauvignon and energetic Chardonnay can arrange to visit the mountain property for a $115 fee, but for those not quite ready to brave the mountain roads, there's the downtown Napa tasting room, which feels like a chic wine bar. The outdoor seating on First Street offers prime opportunities for people watching, and the $35 basic tasting feels exceedingly fairly priced for these wines. (That tasting gets you a pour of the current vintage of Mayacamas' Cabernet Sauvignon, a bottle of which goes for $135.) Older bottles of Mayacamas are available here, too, if you're curious to see how these concentrated wines hold up after a decade or two. Whatever you do, don't miss the Mayacamas Chardonnay, which balances fresh, salty notes with intense, ripe fruit flavors. It just might be the sleeper hit.
---
Medlock Ames Winery
3487 Alexander Valley Rd., Healdsburg
Cabernet and Chardonnay in a former biker bar in Alexander Valley.
It's hard to miss the tasting room for Medlock Ames Winery when you're driving through Alexander Valley, a peaceful, vineyard-dotted oasis in the outskirts of Healdsburg. Located at a main intersection in the valley, the winery occupies a historic building that was built as a country store a century ago, then became a biker bar and a gas station. (No gas pumps remain, but there is still a furtive-feeling bar tucked away in the back.) The place has been given a contemporary makeover, with its outdoor tables nestled around architectural gardens and a bocce court. The basic option here is a leisurely guided tasting of four wines, centered around Cabernet Sauvignon and Chardonnay. But you can also reserve a slot for a picnic in the olive grove, which comes with a bottle of wine and a snack basket with cheese, bread, chocolate and olive oil. For those who want a more in-depth experience, it's possible to arrange for a visit to the nearby Bell Mountain Vineyard, where Medlock Ames grows its grapes.
---
Ram's Gate Winery
28700 Arnold Dr., Sonoma
Wine Country's most luxurious farmhouse.
Ram's Gate is one of the first wineries you'll pass if you're traveling toward Sonoma and Napa from the Golden Gate Bridge. In fact, its name nods to its location as the entry point to the wine region known as Los Carneros, Spanish for "the rams." This is also one of the only wineries in Sonoma County whose building was designed by Howard Backen, an architect who's made a large imprint on Napa Valley with his opulent-looking farmhouse wineries. The setting at Ram's Gate is arrestingly beautiful, making it a good choice for visitors seeking out the luxurious side of Wine Country. The wines themselves, largely consisting of single-vineyard Chardonnays and Pinot Noirs, are better than ever, thanks to a new winemaker who's improving the quality of the lineup. And though it isn't cheap ($105 for three courses), Ram's Gate also has one of the most satisfying food-and-wine pairings in Sonoma.
---
Reeve Wines
4551 Dry Creek Rd., Healdsburg
An elegant, vineyard-adjacent tasting terrace in Healdsburg's Dry Creek Valley.
Reeve Wines channels such a California-cool vibe that it would be worth visiting for the Southwestern-style decor and scenery alone. But there's an even more compelling reason to visit, which is that the wines are distinctive and exciting. Not much about visiting Reeve has changed due to the pandemic; visitors still sit at tables with sun umbrellas and are treated to table service, with an employee pouring wines one by one at a leisurely pace. It's a nice place to pass a late morning or afternoon, on this stone terrace overlooking grapevines, shaded by live oak trees in a secluded-feeling corner of Dry Creek Valley. Crackers, almonds and other small nibbles accompany a flight of wines that might include one of Reeve's single-vineyard Rieslings, Sonoma Coast Chardonnay and some gorgeous Pinot Noirs from Anderson Valley.
---
Ridge Vineyards – Monte Bello
17100 Montebello Rd., Cupertino
Legendary mountain Cabernet worthy of a pilgrimage.
Ridge Vineyards is an anomaly in California wine. Despite the fact that it's located on a remote mountain top in Cupertino, far away from the world-famous Napa Valley, it produces what many connoisseurs consider to be California's greatest wine: a Cabernet Sauvignon blend called Monte Bello, named for the peak on which it's grown. Visiting the property requires a shaky drive up these winding roads (and watch out for the cyclists), but it's worth a pilgrimage for the spectacular views, rich history and superb wines. Not all visitors will get to taste the Monte Bello Cabernet, which sells for $225 a bottle, but the cool thing about Ridge is that it also produces quite a lot of interesting wines that are much more affordable, including a roster of old-vine, best-in-class Zinfandels. Note that for the time being, reservations for the outdoor tastings at the Monte Bello estate have to be made less than 72 hours in advance. If Cupertino is out of the way for you, Ridge has a second tasting room in Healdsburg at its Lytton Springs estate — and reaching it does not require driving on any winding mountain roads.
---
Robert Biale Vineyards
4038 Big Ranch Rd., Napa
The best tasting room in Napa Valley for Zinfandel.
Cabernet is king in Napa Valley, but Robert Biale Vineyards makes none of it. Instead, the focus at this unassuming property in Napa's Oak Knoll District is Zinfandel — especially old-vine Zin from unique and historic vineyards. If saccharine Zinfandels have put you off from this grape variety in the past, Biale makes a convincing argument for giving it another shot, with wines that are subtle and graceful. Tastings are held in outdoor patio areas near vineyards, nestled in a scenic spot in the middle of Napa's valley floor. The staff members guiding you through a flight of wines will likely recount the winery's scandalous origins as a bootlegging operation, whose secret password "black chicken" endures as a symbol throughout its branding today. For these generous pours and such a personalized experience, Biale's $35 tasting is a stellar bargain in Napa.
---
Robert Sinskey Vineyards
6320 Silverado Trail, Napa
A Napa Valley bucket-list stop with gorgeous grounds and food-friendly wines.
Since it started in 1991, Robert Sinskey Vineyards has been a quiet iconoclast in Napa Valley, turning out lower-alcohol wines and unfashionable grape varieties like Pinot Gris in an era when big Cabernets were all the rage. The winery practices biodynamic farming and grows most of its grapes in Carneros, at the southern end of Napa Valley, but the tasting room is located farther north, along the Silverado Trail. Visiting here is a revitalizing experience, with outdoor seating that offers beautiful views of the valley and wines that pulse with energy. During the pandemic, visitors pour their own wines from single-serving carafes into reusable plastic GoVino glasses. Don't sleep on the Abraxas, an aromatic white blend, or the earthy, elegant Cabernet Franc. And take advantage of any chance to try some of the winery's food pairings, which, thanks to Robert Sinskey's wife, chef Maria Helm Sinskey, are consistently among the best in Napa.
---
Saintsbury Winery
1500 Los Carneros Ave #9742, Napa
One of Napa Valley's few top-notch wineries for Pinot Noir.
Napa Valley is known for Cabernet Sauvignon, with a climate that's mostly a little too warm for cold-loving Pinot Noir grapes. The exception to that rule, however, is Carneros, the region at the southernmost tip of Napa County abutting San Pablo Bay. Here, cool temperatures and wind allow vintners to grow world-class Pinot Noir, and one of the finest practitioners is Saintsbury. Named for George Saintsbury, a nineteenth century British historian and wine writer, the winery specializes in single-vineyard renditions of Pinot Noir and its white-wine companion, Chardonnay. Tastings here include several versions of each, intended to highlight just how differently each vineyard's terroir can manifest in the bottle. The setting is charming, with tables set up in the gardens outside of Saintsbury's winery. They've even installed a big overhead tent with heating to keep visitors a little warmer while tasting outdoors.
---
Schramsberg Vineyards
1400 Schramsberg Rd., Calistoga
Napa's mandatory stop for the sparkling-wine lover.
In non-pandemic times, the best thing about visiting Schramsberg Vineyards was the chance to tour through its miles of underground caves, where millions of bottles of nascent wine are stored as they undergo the secondary fermentations that make them fizzy. There's no better way to learn about the complicated process of Champagne-method winemaking than seeing it in action. That spelunking is off-limits for now, but it's still very much worth visiting Schramsberg to taste what is some of the best bubbly made in California, from their affordable, everyday bottlings like the Blanc de Blancs to the pricier, longer-aged J. Schram cuvee. Tastings are currently being held in outdoor areas under tents, and visitors who don't want to drink sparkling wine exclusively can book a tasting that includes still wines like Pinot Noir and Cabernet Sauvignon from Schramsberg's sister label, Davies Vineyards.
---
Thomas Fogarty Winery
19501 Skyline Blvd., Woodside
Distinctive Santa Cruz Mountains wines and sweeping views of Silicon Valley.
Many Bay Area residents think only of Napa and Sonoma when they're planning a wine-tasting adventure, but there are hugely compelling wines being made south of the city, too. They don't get much better than what's on offer at Woodside's Thomas Fogarty Winery. Perched along Skyline Boulevard, the tasting room overlooks all of Silicon Valley, whose patchwork of tech campuses looks surprisingly beautiful from this vantage point. The wines here are excellent, taking advantage of some of the best vineyards within the Santa Cruz Mountains growing region, focusing on Pinot Noir and Chardonnay. There are some surprises in the lineup, too, like a refreshing Champagne-method Blanc de Blancs and a Nebbiolo that Thomas Fogarty Winery grows itself, which results in a fragrant, structured red wine.
---
Unti Vineyards
4202 Dry Creek Rd., Healdsburg
One-of-a-kind Mediterranean wines in a laid-back Sonoma County barn.
There's no winery in Sonoma County quite like Unti, where you'll find Italian-style wines like Aglianico and Vermentino alongside more familiar-to-Sonoma options like Zinfandel and Grenache. It's all part of the Unti family's multigenerational project of growing grapes that thrive in places near the Mediterranean Sea, from Italy to France to Croatia. Pre-COVID, tastings were held indoors at a casual bar; now, they've moved outside but are just as relaxed as always, with each party outside their own window and choosing six wines from a long list of options while a staff member — sometimes winemaker Mick Unti himself — provides each one's backstory. Some high points of the menu include the minerally Fiano, the crisp Vermentino and the cherry-laced Sangiovese. It will feel hard to choose just six, but you really can't go wrong here.
---
Vinca Minor Wine
1335 Fourth Street, Berkeley
Vibrant natural wines in a sleek Berkeley warehouse.
West Berkeley has quickly become a hot spot for low-intervention wineries, and one of the most exciting newcomers is Vinca Minor, which set up shop in this industrial neighborhood in 2019. You won't find any vineyard views here; the feeling recalls an urban wine bar more than a typical tasting room. Wine tastings are held outdoors for now, just a few steps from the equipment where winemaker Jason Charles creates his refreshing, low-alcohol wines. He makes several versions of Carignan, a grape that can produce earthy, berry-forward reds, including some from special, old-vine sites. Lately, Charles has also been experimenting with ciders and fruit wines, to delightful effect. For now, you can try them all alongside cheese and charcuterie boxes.
Click Here for original article