Passport Heavy | Discovering Oakland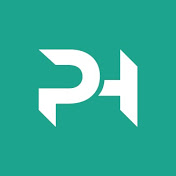 DISCOVERING OAKLAND
BY JUBRIL AGORO OF PASSPORT HEAVY
It's such a treat to see our Oakland location on film again! 
---
In this part 2 of the Oakland Documentary,  we show a lot of the positivity and good things happening in Oakland; From the top places to visit, eat, to the best places to hang out in Oakland.
Look out for a few gems that only true people from Oakland "Town" would know about.
Dashe portion of the feature starts at minute 11
Passport Heavy
Where you should be | Travel Documentaries, Lifestyle, Education 
Passport Heavy is dedicated to giving you authentic visual story reviews of all the places we visit.
We are a collective of hosts, photographers, filmmakers, producers, and graphic designers. Together, we highlight cultural events, cost of living, nightlife scenes, unique people experiences and just about everything else you'd need to know about a city. If you haven't seen any of our videos yet, it's time you did!
Click Here to visit their YouTube page