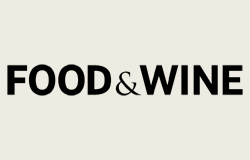 Spatchcocked Smoked Turkey
 BY RODNEY SCOTT
Food & Wine Issue November 2020
Sweet, tangy, and succulent thanks to Rodney Scott's smoky dry rub and spicy mopping sauce, this turkey is easy to tackle on a kamado-style cooker. While Scott swears by the thermal qualities of a ceramic grill, this turkey also can be cooked in a kettle grill or smoker (or even the oven!) at 225°F.
Ingredients
1/4 cup kosher salt
2 tablespoons black pepper
2 tablespoons paprika
2 tablespoons chili powder
2 tablespoons light brown sugar
1 teaspoon garlic powder
1 teaspoon onion powder
1/4 teaspoon cayenne pepper
3 3/4 cups white vinegar
1/2 cup packed light brown sugar
1/4 cup cayenne pepper
2 tablespoons black pepper
1 tablespoon fresh lemon juice
2 teaspoons crushed red pepper
1 (12- to 14-pound) whole Butterball turkey, thawed if frozen, giblets removed​
Directions
Make the dry rub
Step 1
Stir together all dry rub ingredients in a bowl; set aside.
Make the vinegar-cayenne mopping sauce
Step 2
Whisk together all vinegar-cayenne mopping sauce ingredients in a large bowl; set aside.
Smoke the turkey
Step 3
Pat turkey dry with paper towels, and place turkey, breast side up, on a large cutting board. Using a chef's knife, carefully cut turkey breast in half lengthwise, cutting straight through breastbone. Open up turkey, and press to flatten; pat inside dry with paper towels. Sprinkling from about 12 inches above work surface, coat turkey on all sides with dry rub; do not rub in seasoning. Place turkey, skin side up, on a rimmed baking sheet. Let stand at room temperature while grill preheats, up to 2 hours.
Step 4
Prepare a charcoal fire in a grill or smoker according to manufacturer's instructions. Place oak wood chunks on coals, and fit grill with an aluminum foil–lined diffuser, such as convEGGtor. Maintain internal temperature at 225°F for 15 to 20 minutes. Smoke turkey, skin side up, covered with lid, until meat around ends of drumsticks pulls back and reveals the turkey's "socks" and a thermometer inserted in thickest part of breast registers 145°F, about 2 hours.
Step 5
Generously mop 1 1/2 cups mopping sauce on skin side of turkey. Using long tongs and reaching as far under the bird as possible, carefully flip turkey skin side down. (Underside of turkey should be dark mahogany brown and evenly speckled with charred bits.) Generously mop with remaining 21/2 cups sauce. When sauce begins to pool in cavity, insert tip of tongs into exposed breast meat and gently twist to allow sauce to soak into meat. Continue to mop until all of sauce is absorbed. Close grill, and smoke until skin side is lightly charred and a thermometer inserted in thickest part of breast registers 155°F, 30 to 45 minutes. Transfer turkey to a large cutting board; carve immediately, or let rest up to 2 hours.
Make Ahead
Dry rub and mopping sauce can be made up to 1 week ahead and stored in airtight containers.
Suggested Pairing
Berry-scented Grenache:2017 Dashe 'les enfants terribles'*
Click Here for more info on the 2017 'les enfants terribles' Grenache
Click Here for original article
*pairing listed in print version, but not online