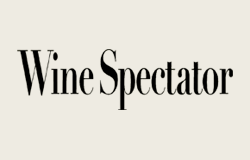 11 Exciting Off-the-Radar California Reds
California grows dozens of red grapes besides its famed Cabernet Sauvignon, Merlot and Pinot Noir. This week's list highlights several of these alternative varieties, with many grown in the Golden State's lesser-known corners and by practitioners of the "natural wine" movement, with low-intervention methods to highlight their unique characters and terroirs. And although most of these reds are made in small volumes, they are generally great values for their quality.
Rhône fans might recognize Counoise as one of the grapes permitted in France's Châteauneuf-du-Pape. But it doesnt have a strong following on its own. Broc Cellars owner-winemaker Chris Brockway highlights the overlooked grape, harvesting it from Mendocino's Eaglepoint Ranch. This cool, high-elevation vineyard is ideal for Rhône grapes with its loamy and sandstone soils. The wine is fermented with native yeasts and ages for 10 months in neutral French oak barrels, resulting in fresh raspberry, blood orange and mineral flavors.
There are also some remarkable, Italy-inspired wines like those from winemaker Brian Terrizzi's Giornata label, which focuses on demonstrating Italian varieties' potential in California. His charming Montepulciano is co-fermented with a small percentage of Sangiovese, yielding a zingy mix of wild strawberry, pomegranate and cherry flavors. And Lava Cap's smooth and juicy Sangiovese shows off the grape's hallmark traits like cherry and fresh earth notes.
"I believe the reasons we don't know about these grapes as much isn't because the grapes themselves aren't compelling," suggests winemaker Martha Stoumen, whose Carignan from Mendocino's Venturi Vineyard is featured below. "Rather, this has been a function of history."
---
DASHE
Delta Reds California 2017
Score: 89 | $24
WS review: Plump black cherry, blueberry and sarsaparilla flavors are generous and juicy, with appealing spice, cola and black tea notes and a fresh detail of orange zest on the harmonious and complex finish. Carignane, Barbera, Petite Sirah, Mourvèdre, Teroldego, Tannat and Zinfandel. Drink now. 1,410 cases made.—M.W.
Click Here to read more about the 2017 Delta Reds
BROC CELLARS
Counoise Mendocino County Eagle Point Ranch 2017
Score: 91 | $27
WS review: Blood orange, raspberry and cranberry flavors are wonderfully fresh and sleek up front, showing terrific focus, but tannins firm up on the finish, where a note of matcha provides grip, and a thread of minerality lingers. Drink now. 500 cases made.—MaryAnn Worobiec
SABELLI-FRISCH
Mission Mokelumne River La Malinche 2018
Score: 91 | $30
WS review: Distinctive and elegant, this red is sleek and smooth, with raspberry, blood orange and dried cherry flavors that are pure and refreshing. Hints of cocoalike tannins, black tea and freshly cracked black pepper linger on the finish. Drink now through 2030. 640 cases made.—M.W.
FERDINAND
Graciano Lodi Vista Luna Vineyard 2019
Score: 90 | $25
WS review: This red comprises a mix of wild berry and cherry flavors, with touches of red licorice, star anise and black tea. There's fresh acidity and firmness to the tannins on the finish, where a note of minerality emerges. Drink now. 110 cases made.—M.W.
GIORNATA
Montepulciano Paso Robles 2018
Score: 90 | $35
WS review: Charming, a fresh, light and exciting mix of wild strawberry, pomegranate and cherry flavors on a zingy frame, balanced by aromatic notes of mahogany, dried lavender and clary sage. Impressive for the purity and transparency. Drink now. 100 cases made.—M.W.
HORSE & PLOW
Draft Horse Red North Coast 2018
Score: 90 | $20
WS review: Blueberry, huckleberry and cherry cobbler flavors are focused, balancing fleshy ripeness with a juicy thread of acidity. Details of sarsaparilla, clove, cigar box and Earl Grey tea linger on the long, expressive finish. Carignane, Petite Sirah, Grenache and Syrah. Drink now through 2030. 900 cases made.—M.W.
CRUSE WINE CO.
Monkey Jacket North Coast 2018
Score: 89 | $25
WS review: Fragrant, with dried lavender, spearmint, loam and black licorice details to the core of vibrant, juicy cranberry and tangy cherry fruit, on a light and breezy frame. Appealing for the elegance, freshness and transparency. Valdiguié, Carignane, Syrah and Pinot Noir. Drink now. 3,000 cases made.—M.W.
LEO STEEN
Casa Verde Redwood Valley 2018
Score: 89 | $25
WS review: Dried berry and pomegranate flavors, along with chai, dried sage and spicy tobacco notes, are vibrant and intense amid dense, toothsome tannins. Toasted cumin, oregano and sage accents add aromatic complexity. Grenache, Carignane, Barbera and Cabernet Sauvignon. Drink now through 2030. 186 cases made.—M.W.
THACHER
Valdiguié Paso Robles Highlands District Shell Creek Vineyards 2018
Score: 89 | $36
WS review: Black pepper, star anise, cola and tar flavors add deep bass notes to the spiced plum, blackberry and blueberry fruit, with wonderful intensity and thick tannins. Drink now through 2030. 165 cases made.—M.W.
LAVA CAP
Sangiovese El Dorado Matagrano Vineyards 2017
Score: 88 | $25
WS review: Smooth and juicy, a mix of cola, spice and black cherry flavors, with notes of fresh earth and tobacco on the finish. Drink now. 407 cases made.—M.W.
MARTHA STOUMEN
Carignan Mendocino County Venturi Vineyard 2019
Score: 88 | $35
WS review: Dense, with rugged tannins and plenty of black tea notes and spicy accents to the core of huckleberry, black cherry and licorice flavors, with a hint of candied violet aromatics. Drink now. 103 cases made.—M.W.
Click Here for original article