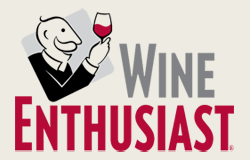 10 of Our Favorite Northern California Wines for Less Than $30
  BY JIM GORDON
When shopping for the great wines of the world, you can learn a lot about a wine's potential for high quality from the appellation on the bottle. The same is true when looking for great values. Certain Northern California regions, often designated as American Viticultural Areas (AVAs) on the bottle, provide important clues for value-minded shoppers.
In general, the smaller the region the more likely the wine will be higher quality. The corollary is that the widest appellations often produce the simplest wines, which is the case for hundreds of Golden State wines labeled as California AVA. It means they could have been made from grapes grown anywhere in the state, often selected largely for their low cost, which is a good proxy for quality.
A Blessing and a Curse: Embracing the Complex Variety of Wines from California's Santa Barbara County
There are always exceptions, of course. The least expensive, good-quality wines like Bota Box and Dark Horse are labeled with the California AVA. And a few classic, best-selling and consistently well-rated brands such as ­Kendall-Jackson and Bogle also wear the state-wide appellation.
But in general, when targeting a particular price range, look for wines with smaller, county-wide appellations or regional AVAs to give yourself an edge. Mendocino County reds and Chardonnays, and Lake County Sauvignon Blancs are good examples. The North Coast AVA is not well known but this multicounty appellation—encompassing Napa, Sonoma, Mendocino, Lake and Marin Counties—is likely going to produce a better Cabernet Sauvignon or Merlot than a California-appellated wine at the same price.
The northern part of California's vast and fertile Central Valley is another place to remember. Lodi, Clarksburg and River Junction are better-than-average regions within the big valley due to the cooling effect of the river delta they border. Zinfandel, Petite Sirah, red blends and, increasingly, unsung whites like Albariño and Chenin Blanc from here are worth seeking out.
California wines to look for
Michael David 2017 Earthquake Petite Sirah (Lodi); $26, 93 points. This full-bodied but polished wine reins in the raw power of the grape variety just enough to be tempting and generous, while maintaining firm tannins that support the dense blackberry and blueberry flavors. It's a big, mouthfilling and satisfying wine. Best through 2025. Cellar Selection.
---
Dashe Cellars 2019 Les Enfant Terrible Concrete Cuvée Chenin Blanc (Clarksburg); $24, 90 points. This attractive, technically light-bodied wine fermented in a concrete egg is rich in ripe fruit flavors and has a mouthcoating texture, but stays nicely balanced thanks to underlying acidity.
Click Here to learn more about our 2019 Chenin Blanc, Concrete Cuvée
Paul Dolan 2018 Cabernet Sauvignon (Mendocino County); $25, 93 points.
Minty and spicy in aroma, showing deep fruit, tobacco and leather flavors, this full-bodied wine is generous, complex and well structured. It compares to wines two or three times more expensive. Firm tannins and full body do a great job of supporting all the ripe black cherries and spicy oak notes. Best from 2023. Editors' Choice.
Banshee 2019 Rosé (Mendocino County); $22, 91 points.
Complex fruit flavors and a snappy texture make this medium-bodied wine both refreshing and satisfying. Brilliant sour cherry and rich grapefruit notes light up the palate.
Bogle 2017 Reserve Old Vine Zinfandel (Lodi); $25, 91 points.
Full bodied and extremely ripe-tasting, this robust wine is packed with rich dried-plum and blackberry flavors and accented by vanilla and black pepper. It feels mouthfilling and broad, yet the light tannins keep it smooth.
Barra of Mendocino 2019 Estate Grown Chardonnay (Mendocino); $18, 90 points. Very smooth and mouthfilling, this lushly textured wine made from organic grapes is packed with buttered popcorn and baking-spice aromas and piles of poached pears on baked apple flavors. For all that richness it doesn't overdo the oak aspects, and comes out nicely balanced on the finish.
Educated Guess 2017 Red (North Coast); $20, 90 points. This bold, ripe and firmly tannic wine is deep and dark in color. It exudes toasted wood aromas and delivers deep blackberry and black-cherry flavors. Pleasant concentration and grip help it stand out.
Matthew Fritz 2017 Cabernet Sauvignon (North Coast); $15, 90 points. This full-bodied and firm-textured wine checks all the boxes, from powerful black-fruit flavors to mild oak spices and a rich, moderately tannic texture. It will pair nicely with rich, meaty entrées. Best Buy.
Shooting Star 2019 Sauvignon Blanc (Lake County); $15, 90 points. This attractive and well-balanced wine blends snappy fruit flavors with savory, figgy and minerally accents that give it depth and interest. Full body and a crisp texture add to its appeal. Best Buy.
McManis 2019 Estate Grown Certified Sustainable Viognier (River Junction); $12, 88 points. Light floral aromas lead to fairly rich peach and Anjou pear flavors in this medium-bodied, smooth and fresh wine. The aromatics and just-ripe flavors make a good combination. Best Buy.
Click Here for original article