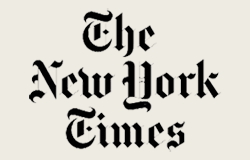 Revisiting Zinfandel From a Less Brawny Angle
Back in 2014, the first year of Wine School, we spent some time drinking zinfandel. From my point of view, it did not go entirely well.
Although I was a fan of zinfandel earlier in my wine-drinking life, I had gravitated away from them. The wines we drank did not win me back. While I appreciated them, I also felt they were too fruity for my taste, and in the case of one bottle, way too high in alcohol at 15.5 percent.
Some people in wine will tell you that balance is the most important thing, and that alcohol content is just a number. To me, it's an important number, often governing the weight of the wine, the texture and the sensation of heat in the mouth.
I don't refuse to drink wines over 15 percent. I'd just rather not.
Here at Wine School, however, we believe in revisiting questions that might be considered settled. I have nothing against zinfandel. So let's try it again, but with different wines, perhaps made in different styles.
Instead of selecting the high-octane zinfandels, I tried to find a few bottles not so high in alcohol. Not all were as low as I'd imagined. Nonetheless, here are the bottles I'm suggesting, along with their stated alcohol levels:
---
Broc Cellars Vine Starr Sonoma County Zinfandel 2018 12.8 percent $32
Maître de Chai Clements Hills Stampede Vineyard Zinfandel 2017 14.2 percent $32
Dashe Cellars Vineyard Select California Zinfandel 14.5 percent $24
Click Here to learn more about our 2018 Vineyard Select Zinfandel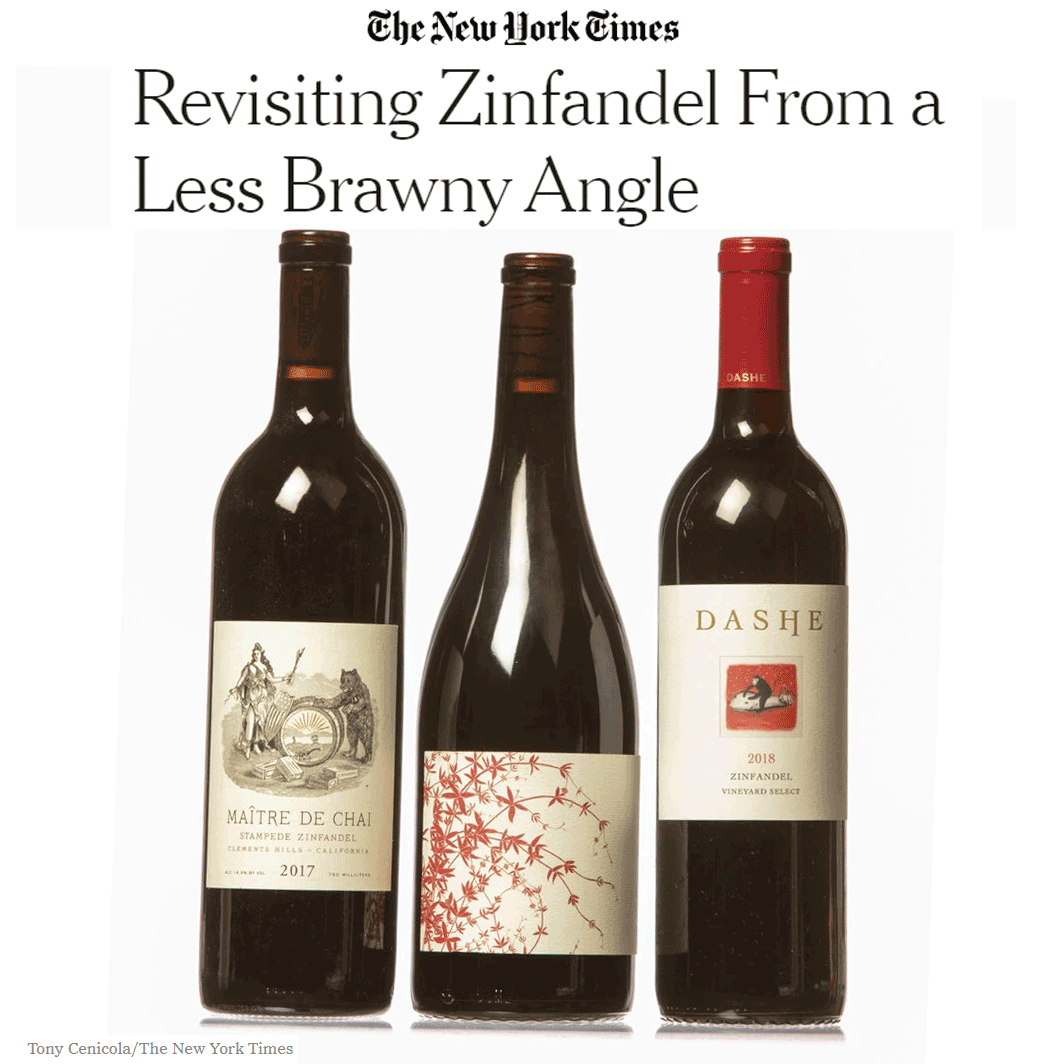 ---
Yes, I know, 14.5 percent is a little high. I selected the Dashe because I generally like this producer's wines, they were fairly widely available, and the bottle was cheaper than the other two.
Other producers to consider include Nalle, Frog's Leap, Radio-Coteau, Foxglove and Birichino. You could even try bigger zins from excellent producers like Ridge, Bedrock, Carlisle, Turley and Porter Creek, just for comparison's sake.
For my selfish purposes, though, I'd like to reignite my interest in zinfandel, and I'm hoping a more restrained style will do it.
Some people might wonder why we are examining zinfandel at the height of summer. Shouldn't we save the reds, particularly possibly brawny bottles, for the colder weather?
Not necessarily. Will you not be grilling burgers or spareribs? No chili or tri-tip steaks? How about orange beef that you either make yourself or order for takeout? These zinfandels could be excellent matches for those dishes, regardless of the season.
Chill these wines slightly — say, a half-hour in the fridge. And please, let me know what you think.
Click Here for original article