Help Dashe Cellars. Benefit Yourself and Your Friends.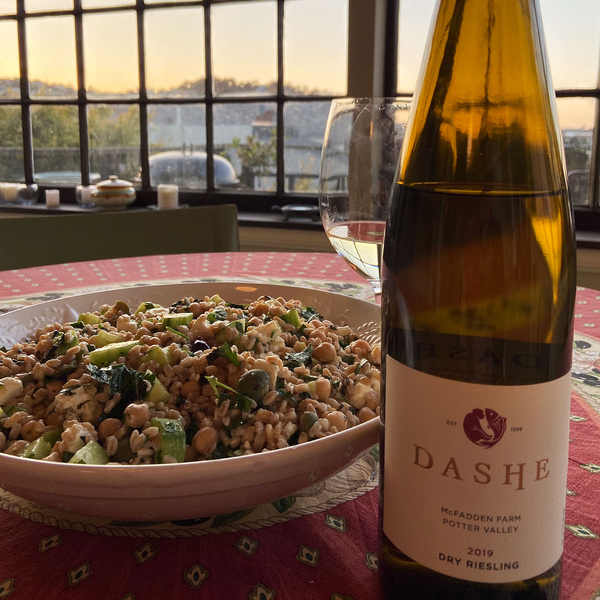 We Need Your Help. Get a 30% Discount for a Good Deed!
Let's get right to the point. The ONLY way that an independent winery can survive in today's environment is to sell wine directly to customers. As many of you know, Dashe Cellars is quite popular with restaurants—we sell a very large percentage of our wines to restaurants around the country and around the world. With the closure of most restaurants, our wholesale sales have plummeted. That's why our customers are crucial to help us get the word out.
 
We need people who like us—like YOU— to help introduce our wines to the world.
 
We are asking you to take a tiny bit of time to make a huge difference to Dashe Cellars.
 
We've thought of a way that you can help us, and get a discount on purchases of our wine at the same time. 
 
Many (if not most) of you use social media such as FaceBook and Instagram. We would like you to "LIKE US" on social media, and also to go a small step farther. Just take a photo of one of your favorite Dashe wines and post it along with a hashtag #drinkdashe, AND tag us in the photo using @dashecellars.
If you include the link https://shop.dashecellars.com/Shop to encourage people to shop, you get extra admiration from us!
 
Here's what we have in mind:
First of all, start out by liking or following us on your favorite social media platform.
Then, post a photo of your favorite Dashe wine and tag us @dashecellars and use the hashtag #drinkdashe in your caption. You can post photos of yourselves Sheltering in Place with our wine—anything you might be doing, from a dinner, to a living room game, to a picture of your pet with a strategically placed bottle. Anything at all, you'll find some inspiration below.
If you do all of these, we will direct message you with a code for 30% off your next non-wine club purchase of Dashe Cellars wines, and you'll earn our eternal thanks, as well.
We hear a lot about how we'll get through this together. We hope that you feel as strongly about us as we do about you, our extended Dashe Cellars family. If you can help us, we'll be able to weather this rather large storm and continue to make wine long into the future.
 
Thank you, thank you, thank you for all your help and support.
 
We appreciate each and every one of you. #drinkdashe, long into the future!
 
Best wishes to you all,
 
Mike and Anne Dashe