The Press - The SF Chronicle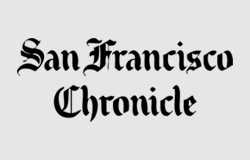 THE 52 CALIFORNIA WINERIES YOU NEED TO VISIT IN 2020
BY ESTHER MOBLEY
From Santa Barbara to the Sierras, Humboldt to Temecula, California has wineries – and tasting rooms – at seemingly every turn. Now more than ever, you can count on finding solid, well-made wine at almost all of them. But with wine prices and tasting fees creeping ever higher, it can be hard to know which ones are actually worth the money. 
What's more, it can be hard to know what you're getting yourself into: Is this an appointment-only palace with exhaustive, guided tastings (and an expectation that you'll buy a few cases at the end)? Is this an overcrowded tasting bar where you'll have to jostle your way to the front of the hordes every time you want another sip?
It's a lot to consider before you set out for a drive to wine country. That's where we come in at The Press and The San Francisco Chronicle. Together, our team of wine experts has visited hundreds of wineries and evaluated the tasting experiences – not only the quality of the wine (though that's key, of course), but also the vibe of the tasting itself and the value for the money. 
The 52 wineries on this list represent the best of a dynamic landscape. Now in its third year, this list is more expansive than ever before, thanks to the hard work of our team: During the past 12 months, on The Press, we explored Santa Barbara County, Paso Robles, Lodi and Amador County, which added to our database of tasting room reviews from Napa Valley, Sonoma County, Mendocino County, the Santa Cruz Mountains, Monterey County and the East Bay. From all of those regions, we've culled a collection of wineries that achieve some mysterious nexus of quality, value and fun. Whether you're a geeky wine collector or you're just planning your friend's bachelorette party, we believe there's truly something for everyone here.
The Press' team of wine experts is led by me, Esther Mobley, and includes Mike Dunne, Virginie Boone, Matt Kettmann, Chris Macias, Sara Schneider, Tim Teichgraeber and Bryce Wiatrak. All of our work contributed to this feature.
— Esther Mobley, Chronicle wine critic
---
SONOMA COUNTY
Belden Barns
Belden Barns offers a rare chance to explore Sonoma Mountain, a place with lots of vineyards but few tasting rooms that are open to the public. The property has belonged to Nate and Lauren Belden (pictured) since 2005, when they bought a struggling, 1970s-era vineyard and began restoring it to health. You'll see that when you visit the 1,000-foot-elevation site, where lush vineyards are adjacent to colorful vegetable gardens. As the winery's name implies, the tasting structure here is a barn, and you're invited to sit down at a picnic table and enjoy the Sonoma Mountain views while you make your way through a flight of Pinot Noirs and, most interesting of all, Gruner Veltliner. Due to its small volume and remote location – and the fact that the family needs advance notice to schedule a tasting — Belden Barns is truly open by appointment only, so plan ahead for this one. 

Chalk Hill
Chalk Hill Winery was closed for a short time following the Kincade Fire, which struck Sonoma County in the fall of 2019. And even before the winery reopened, the Foley family, which owns Chalk Hill, organized donations of over $500,000 for fire recovery. But visit today and you might not know that a natural disaster had come close so recently: The bucolic property, with its gardens, rolling vineyards and grand, light-filled buildings, is as pleasant as ever, and still one of Sonoma's most fun places to go for an in-depth, sit-down wine experience. While you can stop in without a reservation, Chalk Hill's tour ($50) and culinary experience ($120) require advance booking. Chalk Hill is known for Chardonnay, produced in a rich but balanced style, but it's also worth exploring the winery's Viognier and red blends.

Hirsch
It would be very hard to get to Hirsch Vineyards's actual vineyards, situated on a ridgeline near the ocean in a rugged and remote edge of Sonoma County. Good thing, then, that the venerable brand opened up a satellite tasting room in Healdsburg in 2017. The small space is designed for serious visits; this isn't a place to come with a group of friends if you want to catch up and snap selfies. But if you're interested in getting to know the wines – mostly Pinot Noir, with a little bit of Chardonnay sprinkled in — that come off of the diverse pockets of Hirsch's Sonoma Coast estate, there's never been a better way to deep-dive into the portfolio. Book a tasting (appointments are required) for either a private tasting or a slot at the communal table. Either way, the tasting comes with a cheese pairing. 

Horse & Plow
Horse & Plow deserves to be on more people's radars. For one thing, the Sebastopol winery-cum-cidery is aligned with responsible farming and environmental practices, something that's on the mind of more drinkers these days. Owners Suzanne Hagins and Chris Condos work with only organic or biodynamic vineyards and keep the winemaking simple. But in addition to that, the Horse & Plow products just happen to be very, very delicious, from more out-there bottlings like skin-contact Pinot Gris to classic renditions like single-vineyard Sonoma Coast Pinot Noir. Five years after founding the winery in 2008, Hagins and Condos began making cider too. They're in a good place for it: Sebastopol has a long history with cider, and Horse & Plow takes advantage of the many heritage apple orchards in the area. When you visit the relaxed tasting barn, you can choose between a wine flight and a cider flight – or better yet, ask to mix and match.

Flowers
Flowers is not a new winery – its founders first planted a vineyard in 1991 – but it is new as a tasting room, having opened in summer 2019 on Healdsburg's Westside Road. It's a blockbuster space, from the striking interior of the visitor center with a chandelier imported from a Dutch cathedral to the Instagram-friendly private cabanas situated throughout the gardens outdoors. Tastings here must be booked in advance and come with a mandatory food pairing, for $55 per person. The format is leisurely table service, with a dedicated guide bringing each wine and its corresponding bite of food to your privately seated group. If you have the time to spare, it's a very pleasant way to pass an afternoon. The wines are delicious, showcasing vineyards from the Fort Ross-Seaview AVA, in the ridges overlooking the Pacific Ocean in the northernmost stretches of Sonoma County. 

Freeman
Ken and Akiko Freeman are serious about wine. Since planting their vineyard in 2001, they have been single-mindedly dedicated to improving their farming and producing high-quality Pinot Noir wines that reflect their places of origin. Those places are the western edges of the Russian River Valley and Sonoma Coast AVAs, where cooler temperatures can produce Pinot Noirs that lean toward European styles. Akiko Freeman makes the wines with the help of consulting winemaker Ed Kurtzman, also of August Briggs. Visits to the estate in Sebastopol, by appointment only, feel personal and include a tour of the Gloria Vineyard and the wine caves, plus a guided tasting. All that for $30 – with such a thoughtful experience and such well-made wines, it's hard to imagine a better deal in Sonoma County today.

Pedroncelli
In the late 19th and early 20th centuries, many Italian immigrants settled in Sonoma County and planted vineyards. Pedroncelli Winery – established in 1927, which, yes, was in the middle of Prohibition – is emblematic of that wave of migration that had preceded its founding. And today it's one of the few historic Sonoma County wineries that's still in the hands of its founding family, and still producing excellent wines to boot. It claims to be the first tasting room to open in Dry Creek Valley, the region from which Pedroncelli makes bold Zinfandels and Cabernet Sauvignons, many from old vines. (Some of the Zin vineyards date back more than a century, while they have Cab vines that are more than 50 years old.) But, honoring the family's Italian heritage, Pedroncelli also makes a very good Sangiovese, the signature grape of Tuscany. It's all on offer for a modest $10 fee in the casual, walk-in-friendly tasting room.

Preston
It's hard to imagine a place more pleasant than Preston Farm and Winery, a little paradise tucked away off a backroad in Dry Creek Valley. The Preston family's 125-acre property has grapevines, but that's just the tip of the iceberg: This is a working farm, complete with livestock, all manner of organic vegetables, fruit trees and more – and the comestible results of it all are available for visitors to taste, including olive oil, cider, pickles, fresh bread and meat. That's to say nothing of the wines, which are excellent across the board, from the Madam Preston white Rhone blend to the lively Cinsault and hearty Zinfandels. Unlike many of Sonoma County's farmstead-chic destinations, Preston offers an experience that feels blessedly laid-back. Just show up, grab a glass, dip some crusty bread into some olive oil, play a round of bocce, refill your glass, repeat. They don't make them like this anymore. 

Robert Young
Robert Young Estate Winery became one of the major stories as the Kincade Fire spread through northeastern Sonoma County in the fall of 2019. In the fire's earliest hours, flames came dangerously close to the property, but family members made the controversial decision to stay behind to defend the land, which has been in the Young family since the 1850s. Ultimately they were spared, and soon afterward Robert Young Estate, like many of its neighbors in Alexander Valley, was back open for business. As always, the winery hosts tastings in its Scion House, where you can opt for a casual, one-hour, $25 flight (for which reservations are recommended but not required) or more elaborate options that include tours and lunch for $50-$125. As grape growers, the Young family were pioneers in planting Cabernet Sauvignon and Chardonnay here in Alexander Valley; you'll taste those wines and more, no matter what type of visit you choose. 
---
NAPA VALLEY
Bouchaine
Bouchaine has always been a great stop in Carneros, that wine region near the south end of Napa County, and it just got even better with the completion of a big new visitor center in the fall of 2019. The 5,000-square-foot building is shaped like a semi-circle, its facade incorporating recycled redwood. Reservations are encouraged, and new experiences include a guided tasting of five wines on the new firepit-dotted terrace ($50), though guests looking for something more casual can still enjoy a $20 flight in the old tasting room. A concert series is planned for the future – Bouchaine's owners are big patrons of the arts – and the winery still offers occasional dog hikes, vineyard strolls and even falconry classes. Behind all those bells and whistles is a lineup of solid, beautifully made Pinot Noir, Chardonnay and other wines. 

Brown Estate
Brown Estate is Napa Valley's first black-owned winery. It's also one of the few wineries in the valley that focuses on Zinfandel, which the Brown family has been growing at its property in the remote Chiles Valley AVA, in the eastern stretches of Napa County, since the 1980s. Chiles Valley is difficult to get to – though wine club members can trek out there for a tour — but the Brown Estate tasting room is located conveniently in downtown Napa. It's a swanky, stylish spot, more like a hip bar than your typical Napa tasting room. Walk-ins are welcome, but appointments are recommended on weekends. There are cheese boards, pairings of small bites and themed flights of wine, including a white wine-only flight. But the best option here is the Zinfandel flight, which is what the Browns do best.

Cakebread
In Napa Valley, a $25 tasting fee counts as a really good bargain – especially when that $25 gets you a guided tour in addition to some pours of tasty wines. While many of its neighbors are going higher in their pricing and more luxurious in their offerings, Cakebread Cellars just opened a renovated visitor center in 2019 – a project 15 years in the making— and has kept its new offerings accessible (though note that appointments are required). The new space is opulent in a quintessentially Napa Valley way, a major update on the relatively modest space where tastings were held previously. Plan on an hour for that tour, but don't worry: Your glass will be full for most of it. While Cakebread specializes in Cabernet Sauvignon, Chardonnay and Sauvignon Blanc like most of its Napa Valley counterparts, it also has a serious focus on Anderson Valley Pinot Noir.

Ehlers
Expensive, appointment-only tasting experiences are a dime a dozen in Napa Valley, but Ehlers Estate offers one that's actually worth planning ahead and shelling out for. The St. Helena winery, housed in a 19th century building, wants its visitors to spend some quality time with the wines and the vines when they visit. The standard option is a 75-minute tour and tasting for $50, and for morning people, there's also a $65 breakfast option, where the Ehlers wines are paired with Bouchon Bakery pastries and a tour. These wines are worth getting to know, from the flagship 1886 Cabernet Sauvignon bottling – named for the year the stone winery was built – to varietal bottlings of Cabernet Franc and Merlot, which you don't see everywhere in Napa. Across the board, the wines are excellent.

Frog's Leap
Frog's Leap is one of Napa Valley's leading wineries when it comes to environmental practices: The Rutherford property has been certified organic since 1989. You can sense the love of the land when you visit this winery, where tastings are held in a stately farmhouse surrounded by vibrant gardens. Frog's Leap produces beautiful Cabernet Sauvignon and Sauvignon Blanc, like many Napa wineries, but it's worth considering its Merlot, Zinfandel and Petite Sirah too. You do need an appointment to come here, but it's truly worth scheduling your day around Frog's Leap, whether you opt for the most casual option – the $35 garden tasting, which includes five wines – or the $55 tour, which happens twice a day. There's also a $45 option for a more in-depth seated tasting without a tour. Whatever you do, leave some time to walk around the gardens and enjoy this beautiful place.  

Robert Biale
It may sound like sacrilege, but Robert Biale Vineyards does not produce a single Cabernet Sauvignon. That makes it an outlier in Cab-obsessed Napa Valley, and makes a visit here all the more interesting. The passion at Biale is for Zinfandel, especially from historic vineyards, and the winery has established itself as one of the finest Zinfandel makers in California. Robert Biale and co-founder Dave Pramuk (pictured) also have an excellent track record with Petite Sirah, and recently even produced a Greco — a perfumed white grape variety from Italy's Campania region. There's an amazing history here, involving Prohibition, bootlegging, passwords and chickens – be sure to ask about it when you visit, if your tasting room guide doesn't volunteer the story. A $35 fee gets you a very pleasant seated tasting on the winery's patio overlooking the vineyards; tours are also available for $50 per person. Note that appointments are required. You won't be sorry you made one.  

St. Supery
St. Supery Winery has been owned by French fashion company Chanel since 2015, but it remains firmly grounded in Napa Valley as an entirely estate winery – meaning it produces wine only from vineyards that it owns. This is also a great stop along Highway 29 when you didn't think to make a prior appointment; although reservations are preferred (and required for some of the more in-depth experiences) you can usually make an impromptu visit. St. Supery's facilities are lavish, with a serious art gallery and lots of well-appointed seating areas. It also employs a top-notch chef, whose food can be sampled in a veggie-centric pairing option ($65) or a more educational food experience ($75). The St. Supery Cabernets are classic Napa Valley examples, but this is also a winery that takes unusual care with white wines, producing several different expressions of Sauvignon Blanc. 

Tank Garage
There's nowhere in Napa Valley quite like Tank Garage. First of all, it's located inside a 1930s gas station, and maintains that retro vibe with antique pinball machines. It's also unique in its comfort with innuendo, a rarity in buttoned-up Napa: The wall behind the tasting bar announces, in huge lettering, "LUBRICATION BAR," and its wine labels have featured, among other things, a film strip from a 1970s pornographic film. But what really makes Tank Garage stand out is the fact that it never releases the same wine twice. Every year brings a new set of blends, label designs and wine names, and that sense of variety has made the young winery popular with wine club members. You don't need a reservation (though you can make one if you want, and will need to with a group), so stop in for a $25 tasting the next time you're driving through Calistoga.
---
SANTA BARBARA COUNTY
Au Bon Climat
If you are a Pinot Noir lover and you don't know who Jim Clendeden is, run, don't walk, to the Au Bon Climat tasting room. Clendenen founded Au Bon Climat in 1982 with business partner Adam Tolmach, and the two set about making Pinot Noirs and Chardonnays that resembled those made in France. Those efforts have inspired subsequent generations of winemakers to work with Burgundian varieties in California. (Tolmach left and went on to found the influential Ojai Vineyard in 1990.) Au Bon Climat's winery is in Santa Maria Valley, by the Bien Nacido Vineyard, but the tasting room is a world away in downtown Santa Barbara's El Paseo complex. Tasting options start at $15 and include the classic Pinots and Chardonnays as well as the more unusual wines from Clendenen's spinoff labels, which might get you tastes of anything from Nebbiolo to Mondeuse.

Dierberg
Dierberg's tasting room is located in the Sta. Rita Hills, an area famous for cool-climate Pinot Noir and Chardonnay, but a visit here will give you a sense of the breadth and diversity of Santa Barbara County terroir. The tasting room is located at the Drum Canyon Vineyard, which produces some of the stellar Pinot and Chardonnay grapes that go into the Dierberg label. But the Dierberg family also owns a majestic estate in the Santa Ynez Valley, called Star Lane Vineyard, where they grow Bordeaux varieties like Cabernet Sauvignon, plus another Pinot-centric site in the Santa Maria Valley. Winemaker Tyler Thomas oversees it all. You'll get to taste the full palette in a $25, five-wine flight in the modern-looking barn that houses the Dierberg tasting space. 

Kunin
Santa Barbara winemaking legend Seth Kunin died in 2017 at age 50, but his presence is still very much alive at the tasting room for his two wine labels, Kunin Wines and the Valley Project. His widow, Magan Eng (pictured), now manages the businesses. The Kunin tasting room is located in a beachside hut in downtown Santa Barbara's Funk Zone, and it offers some of the best Rhone-style wines in the county, including the winery's signature Pape Star red and white blends, both exceptional examples of the juicy fruit and savory flavors that can be found in France's Chateauneuf du Pape wines. Elsewhere, visit Kunin's other endeavor, the Valley Project (116 E. Yanonali St. Suite B, Santa Barbara), for an education in the geography and geology of Santa Barbara County; the wines highlight the different soils and climates of the county's various sub-appellations.

Melville
Although Melville Vineyards operates a tasting room in Santa Barbara proper, it's worth driving out to the winery in Lompoc, where you can see some of the winemaking action and get a sense of what makes the Sta. Rita Hills such a special place for growing grapes. Owner Ron Melville started his winery in 1996; today his son Chad runs it, and the wines have never been better. Don't leave without trying the very lean Inox Chardonnay, which does not age in oak, plus the floral Pinot Noirs and spicy Syrahs. There's outdoor seating and picnic fare available for purchase, but the best way to experience the Lompoc winery is by booking a tour, which includes a walk through the vineyards and cellar plus a guided tasting. 

Rusack
Ballard Canyon is an exciting part of Santa Barbara wine country, especially if you're a Syrah lover: No other California appellation has dedicated itself so explicitly to Rhone varieties, to the point where most Ballard Canyon producers emboss their bottles with a crest reminiscent of those on Chateauneuf du Pape bottles. But most Ballard Canyon estates are not open to the public, operating tasting rooms elsewhere in the county. Rusack Vineyards is the happy exception to this, with a tasting room that overlooks the beautiful rows of vines. Of course, as this is Ballard Canyon, there's top-notch Syrah here, but the Rusack portfolio is diverse; they grow Petite Sirah, Merlot, Sauvignon Blanc, Pinot Noir and even Zinfandel, some of those coming from an unusual vineyard the Rusacks own on Catalina Island.  

Stolpman
In a way, Stolpman Vineyards is spread out across Santa Barbara County: The estate vineyard is in Ballard Canyon, the winery in Lompoc and the tasting room in Los Olivos. Still, visiting the Los Olivos location will give you a sense of the staggering ambition of the Stolpman operation. While the Stolpman family has been growing high-quality grapes at their Ballard Canyon property since 1990, they didn't begin making their own wine until 2001. The focus is on Rhone grape varieties – the Ballard Canyon AVA specialty – but the Stolpman brand has also been one of Santa Barbara's most experimental in recent years, producing "So Fresh," a line of wines that are made in a lighter, less extracted style, often by carbonic maceration and with extremely low sulfur levels. Meanwhile, collaborations with vintner Rajat Parr have led them to plant varieties like Trousseau and Chenin Blanc.
---
PASO ROBLES
Desparada
There's no shortage of offbeat, funky tasting rooms in the Tin City complex of Paso Robles, but Desparada Wines may vie for the distinction of being the quirkiest. Owner-winemaker Vailia From has outfitted her space with a Victorian-meets-Wes-Anderson vibe. The wines themselves are just as creative. From – who is married to winemaker Russell From, of Herman Story Wines – leads an all-female winery team, a rarity in the California wine industry. Secure a reservation here for a $20 tasting that will take you through her colorful lineup of wines, many of them aged in clay amphora, like the Bellatrix Sauvignon Blanc, which gets 7 months of aging in clay with the grape skins, or a Nebbiolo from the Luna Matta Vineyard in Paso Robles. It makes for a welcome break from the ordinary. 

Kukkula
Kukkula is a beautiful, tranquil, cerebral place. Owner-winemaker Kevin Jussila bought this steep hillside property in 2004, naming it Kukkula, which means "the hill" in Finnish, his first language. Farming is the priority here, and that's reflected in the visitor experience: Jussila practices organic, dry farming, without irrigation – no small feat in parched Paso Robles – and built a striking, modern winery that reflects his philosophy, incorporating natural materials and designed to melt into the landscape. Visitors will get a crash course in responsible farming when they come for a $20 tasting (or an even deeper course if they opt for the $35 reserve tasting). The Rhone Valley is the inspiration for the wines here; look for the Grenache Blanc-Roussanne-Viognier blend called Vaalea plus various red blends, like the Counoise and Mourvedre-dominant Aatto. 

Levo Winery
Levo Winery may be in Paso Robles, but most of the grapes used in its wines come from Santa Barbara County, especially its subregion of Ballard Canyon, a sweet spot for Syrah. Nevertheless, winemaker Bret Urness channels the anything-goes mentality that characterizes Paso Robles' wine scene, with wine names like S0UL3D ØUT Grenache and DREAMCRXSHER rosé, with abstract labels that change with each vintage. As you'd expect from Ballard Canyon wines, the winery's specialty is Rhone varieties, like Grenache, Syrah, Mourvedre and Viognier. Urness also has a fondness for Petite Sirah. Whichever Levo wine you find yourself with, you won't be sorry – all of his efforts are well made and delicious. The Tin City tasting room is open for walk-ins, but due to the challenges of having a small staff, they recommend that you call ahead if you want to ensure a spot.   

Tablas Creek
Few wineries deserve as much credit as Tablas Creek Vineyards for putting Paso Robles on the wine-region map – and, what's more, for helping prove that Rhone grape varieties could thrive in California soils. The estate was founded in 1989 as a partnership between the American Haas family and the French Perrin family, which owns the famous Chateau de Beaucastel in Chateauneuf du Pape. Among its major contributions is importing lots of plant material from France that subsequently became available to other California vineyards, helping others grow high-quality Syrah, Grenache, Mourvedre and more. The winery even produces some ultra-obscure varietal wines, like Picardan and Terret Noir. You'll discover this history when you visit Tablas Creek's bustling tasting room in Paso's Adelaida District. Visits here are educational; you'll learn about Rhone grapes and what makes them unique.   

Thacher
The story of Thacher Winery begins with beer: Owner Sherman Thacher was the brewmaster at Los Gatos Brewing Co. before he and his wife bought a vineyard, moved to Paso Robles and decided to change their lives. Almost 15 years later, they are turning out some of Paso's most unique wines. The Cinsault – a light, translucent red wine – is beautiful and delicate, though Thacher also produces some heavier, structured reds, like Petite Sirah, Zinfandel and Rhone blends. You can taste this diverse lineup when you visit the modest barn that serves as the tasting room. It's part of a larger, striking parcel, once known as the Kentucky Ranch, where horses were raised. You don't have to stay in the barn; there's plenty of outdoor seating, and as a bonus, you don't need a reservation. 
---
MONTEREY COUNTY AND SANTA CRUZ MOUNTAINS
Albatross Ridge
The past few years have been busy for Albatross Ridge, an estate vineyard in Carmel owned by father and son Brad and Garrett Bowlus. First they moved from their original tasting room into a larger location in downtown Carmel-by-the-Sea, and recently they announced that they would be taking over the Marina winery currently occupied by Cima Collina, which is shutting down, plus its Carmel Valley Village tasting room. Those moves will take place this year, and the Carmel-by-the-Sea tasting room will continue to operate as usual. Wherever you end up tasting these wines, it will be well worth your time. The Bowlus' high-elevation, windswept vineyard overlooking the Pacific Ocean produces beautiful expressions of Pinot Noir and Chardonnay. Their yields have been punishingly low since they planted the vineyard in 2008, but the wines are structured, refined examples of what coastal California can produce.  

Caraccioli
In downtown Carmel-by-the-Sea, the blocks are packed with art galleries, tony restaurants and cute boutiques. When it comes to wine, one of the best places for a pit stop is the Caraccioli Cellars tasting room. Since its founding in 2006, Caraccioli has distinguished itself as one of the finest sparkling wine producers in California, and maybe the finest in the state's Central Coast. All of the wines come from the Escolle estate in the Santa Lucia Highlands. (Longtime Roederer Estate winemaker Michel Salgues, who died in 2017, made the Caraccioli wines for several years.) The stylish tasting space is tiny, but it's worth cramming in here for a taste of these exquisite bubblies – plus the still Pinot Noir, Chardonnay and rosé wines that Caraccioli produces. 

Joyce
Joyce Wine Co. has been turning out better and better wines in recent years, making it one of the top destinations for tasting in Monterey County. The business is run by Russell Joyce. His father, Francis – a former race car driver at Laguna Seca – planted a vineyard in 1989 in Carmel Valley and gradually developed the property into a serious wine brand. Today, Joyce is a major presence in Carmel Valley, with an attractive tasting room that has lots of outdoor space alongside the Wine House, a creative wine and beer bar, which is owned by Russell Joyce's wife and sister in law. A tasting of six wines costs $10-$12. The Salinas winery where the Joyce wines are made also offers tastings, but those are by appointment only. 
Sante Arcangeli
There isn't a whole lot to do in the microscopic hamlet of Pescadero (population: 643), located just a 4-minute drive inland from the coast between Half Moon Bay and Santa Cruz. Until 2013, the big attractions were Duarte's Tavern and the artichoke bread at Arcangeli Grocery. That changed when John Benedetti – grandson of grocery founder Sante Arcangeli — opened his tasting room on the main downtown drag. The small storefront tasting room is a great place for a stop for any Highway 1 sojourner; these are some of the finest Pinot Noirs and Chardonnays being produced in the region. In 2019, Benedetti also opened a new flagship tasting room in Aptos (154 Aptos Village Way, Unit C-1), sharing a space with Sockshop and Shoe Company. Because wouldn't everyone prefer to do their sock shopping with some wine?  
Savannah-Chanelle
You don't have to venture far outside of downtown Saratoga to feel like you're truly in the Santa Cruz Mountains. Less than a 10-minute drive from the suburban sprawl is Savannah-Chanelle, a historic winery and vineyard site perched on a hill surrounded by forest. The property was home to a winery from the late 19th century, and you can still sense that longevity in the two main buildings: a charmingly rustic redwood barn and a grand old chateau. Come here for a casual, stand-up tasting in the barn, book a tour or arrange to bring a picnic (you'll have to buy some wine, of course, and pay a small fee). Whatever you do, take some time to wander around the beautiful grounds and enjoy the view, ideally with a glass of Pinot Noir in hand.  
---
EAST BAY
Blue Ox
This young Berkeley winery specializes in sparkling wines, from traditional-leaning blends of Pinot Noir and Chardonnay to experimental bubbly bottlings of Zinfandel and Valdiguie. Their small warehouse tasting room, open to the public on Friday, Saturday and Sunday afternoons, is a welcome addition to the neighborhood of Berkeley, fast becoming a wine-tasting mecca, that also includes Broc, Donkey & Goat and Vinca Minor. You can order a $15 flight of four wines at the bar, or order wines by the glass. Whatever you do, don't skip the bubbly, but Blue Ox's winemakers Josh Hammerling and Noah Kenoyer also have a deft hand with red wines, sourcing fruit from some esteemed vineyards. Look for their rustic, fruity, tactile renditions of Mourvedre and Cabernet Pfeffer.

Dashe
In summer 2019, Dashe Cellars moved out of its longtime home in an Oakland warehouse, relocating to Alameda. It joins a concentrated neighborhood of wine, beer and spirits producers such as Rock Wall Wine Co., St. George Spirits and Almanac Beer Co. in hangars owned by the former Naval Air Station Alameda. Although the setting is different, the quality of a Dashe Cellars wine tasting hasn't changed at all: You'll still be able to taste the light, ethereal renditions of Zinfandel and Carignan that co-owners Mike and Anne Dashe sell under their Les Enfants Terribles line, alongside the more structured single-vineyard wines, with the same attentive staff as before. Tours of the cellar and guided tastings at the bar are available, but you can also opt to order a glass and relax outside, overlooking the adjacent bird sanctuary and the Bay Bridge.

Rock Wall
Urban tasting rooms aren't known for their views, but Rock Wall Wine Co. is unusually scenic. Located in a former naval base in Alameda, it abuts the San Francisco Bay and has prime views of the city's skyline and Twin Peaks. The winery's large tasting room space, which includes lots of outdoor tables, is an ideal location to enjoy the creations of  winemaker Shauna Rosenblum (pictured), which run from crisp Sauvignon Blanc to bold, old-vine Zinfandel. Sparkling wine has become a focus lately, and there are always multiple bubbly options to choose from. Tastings are casual; you can opt for a guided flight or simply order wines by the glass. Grab a pizza at the Scolari's restaurant stand, book a private tasting in the new reserve tasting room, or come for live music – no matter when you show up, Rock Wall is always a very fun place to visit.

Vinca Minor
You know about old-vine Zinfandel. But what about old-vine Carignan? Vinca Minor, a 3,000-case winery owned by Jason and Emily Charles, has staked a claim in this often-overlooked California heritage grape variety. In 2019, Vinca Minor relocated from Sonoma, where it had been sharing winemaking space, to its own facility in West Berkeley, which has lately become a hub of hip, natural-leaning urban wineries. The tasting room, open on Friday, Saturday and Sunday afternoons, consists of a bar set up alongside the wine barrels, communal tables and plenty of pretty, potted succulent plants. Glass pours are advertised, but the format is flexible, so ask to try different wines if you're feeling adventurous. Across the board, the Vinca Minor wines are lean, restrained and minimalist, from those signature Carignan wines to some tart Chardonnays and earthy Cabernet Sauvignons. Bonus for families: There's a corner set up for kids, with games, toys and art supplies. 

Windchaser 
Hidden between Fourth and Fifth streets in West Berkeley, between Donkey & Goat and Vinca Minor wineries, is Windchaser Wine Co. – a charming one-man show turning out beautiful, soulful wines. The one man is Dave Gifford, who worked for Donkey & Goat before striking out on his own. Like his former employer, he makes wine with minimal intervention, though he doesn't advertise himself as a natural winemaker. Whether or not you consider yourself a fan of natural wines, you'll find plenty to love at Windchaser. From Mendocino County, Gifford makes aromatic Pinot Gris, freshly green Gruner Veltliner, spicy Pinot Noir and meaty Syrah. From El Dorado County, he crafts an ethereal, translucent Grenache and an uncommonly vibrant Malbec. All these and more can be tasted for a $16 fee on weekend afternoons, with Gifford himself typically presiding.
---
LODI
Acquiesce
Lodi is a red wine region — full stop. This is the land of old-vine Zinfandel, of the new-wave red blends, of nationally recognized brand names like Seven Deadly Zins. So it's no wonder that Susan Tipton got her start in the Lodi wine scene by planting Zinfandel — but it's extremely notable that she shifted away from that, founding Acquiesce Winery in 2012. It's the region's only winery that produces white wine exclusively. (Well, almost exclusively: Acquiesce does also produce a rosé.) The portfolio focuses on the white grapes grown in France's Rhone Valley, and those varieties — like Grenache Blanc, Picpoul Blanc, Clairette Blanche and Bourboulenc — can thrive in Lodi's warmer climate. That portfolio of crisp wines makes Acquiesce's intimate, practical tasting room in Acampo the region's best stop for a refresher.

Bokisch
No California winery has as strong a reputation with Spanish grape varieties as Bokisch Vineyards in Lodi. Owner Markus Bokisch grew up going to his mother's birthplace of Catalonia every summer; later, as an adult, he and his wife, Liz, spent a year touring the country by car. After working in Napa Valley, he established a vineyard in Lodi's Clements Hills area, and gradually focused more and more on planting the great grapes of Spain, like Tempranillo, Albariño and Garnacha, though French varieties are here too. The tasting room has vineyard views and Spanish snacks – chorizo, almonds, Manchego cheese – aplenty. If you can, try tastes of the Garnacha Blanca, which is floral and tropical, and the spicy Garnacha from the Terra Alta Vineyard.

Harney Lane
Harney Lane Winery & Vineyards is one of the many wineries in Lodi with a long, rich history stretching back more than a century. In this case, the Schnaidt family began planting grapes and other crops at this property in 1906, though Schnaidt descendants didn't open a winery until 2008. Today it's overseen by Jorja Lerner, a great-granddaughter of the man who first planted grapes here, and her husband, Kyle. Like many of its neighbors, Harney Lane is primarily known for Zinfandel, but it puts quite a lot of effort into Chardonnay. The Home Ranch Chardonnay is its most popular version, but the lean, sharp and emphatically non-buttery Scottsdale Vineyard Chardonnay is its best. Come here to enjoy these wines in a pleasant outdoor setting, where you can relax around a fire pit under cypress trees. 

McCay
If your impression of Lodi Zinfandel is a wine-dark sea of sickly sweet, scorchingly boozy liquid, let Michael McCay try to change your mind. At McCay Cellars, he produces half a dozen different Zins from distinctive vineyards, each with its own personality. He approaches his picking decisions at harvest meticulously, careful to retain acidity without letting potential alcohol slip too high. Some of McCay's Zinfandels are denser, others more acid-driven, and the Lodi Trulux Zinfandel may be the bottling that most closely captures the best of both worlds. It has become McCay's flagship wine. You'll also find a smattering of other wines — Petite Sirah, Chenin Blanc and some very serviceable rosés — at the comfortable tasting room housed inside the showroom of a former tire shop in Lodi. Don't miss the Lodi Abba Vineyard Grenache, which tastes like watermelon and pomegranate.

St. Amant
The story of St. Amant Winery begins in Amador County, where the Spencer family first planted a Zinfandel Vineyard in 1970 and where, 10 years later, they became among the first to experiment with Portuguese grape varieties. But eventually the Spencers moved their winery to Lodi, where they continue to operate a utilitarian tasting room today. What it lacks in frills it makes up for in quality: The wines here are consistently among the best in Lodi. Grapes from Amador still make their way over here, and those Portuguese-style wines – especially the Verdelho, a crisp white wine – are just as exciting as ever. But St. Amant also makes excellent Zinfandel, from several historic old-vine sites throughout the Lodi region. The winery produces Trousseau, an obscure French grape that's come into vogue lately, and does a brisk business in Port-style wine, if that's your thing.
---
AMADOR COUNTY
Easton/Terre Rouge
Bill Easton has long been one of Amador County's leading winemakers, and you can taste the wines of his two labels – Easton Wines and Domaine de la Terre Rouge – in a single tasting room, for just a $5 tasting fee. The Easton label is largely devoted to Zinfandel, while Terre Rouge is Rhone-centric, with blends of Syrah, Grenache and more. What distinguishes them both is that Bill Easton tends to hold wines back for several years before releasing them, so that customers can get a "library" wine for the price of a current release. The tasting room is currently pouring 2012s, for example. If you're driving through the Shenandoah Valley, this is a must-stop – for the quality, Easton and Terre Rouge represent some of the best values in California wine.

Jeff Runquist
Jeff Runquist Wines exemplifies what's great about Amador County's laid-back wine tasting scene. The flights are complimentary – and they even come with some cheese – and the tasting room staff has been known to open some extra bottles if you show interest. While there's some space to relax on your own, Jeff Runquist Wines is best experienced as an educational opportunity; take advantage of the knowledgeable staff to learn more about the pedigreed vineyards and balanced winemaking techniques used to produce these wines. The lineup includes a mix of varietals that thrive in the Sierra foothills' warmer climates, including Italian-style wines like Primitivo (a close relation of Zinfandel) and Sangiovese. Don't miss the Zinfandel and Barbera from the Dick Cooper Vineyard, and try to get a taste of the Tempranillo.

Vino Noceto
Bay Area natives will feel at home pulling up to the Vino Noceto tasting room in Plymouth when they see the iconic Doggie Diner head, a relic from the shuttered hot dog restaurant chain. It also happens to be an exceptionally family-friendly tasting room, with a library of children's books to keep kids occupied while parents taste. The specialty here is Italian grape varieties, especially Sangiovese, the grape that produces the famous Brunello wines of Tuscany; Vino Noceto produces four different versions of Sangiovese. There's also tasty Barbera, Pinot Grigio and Moscato to try. It may not be Italian, but the winery makes a delicious Zinfandel from the Old Grandpere Vineyard, planted in the 1860s. Best of all, the tastings in this charming barn space are free.
---
MENDOCINO COUNTY
Baxter
Along Highway 128, the main drag of Mendocino County's Anderson Valley, it's easy to find plenty of tasting rooms in converted barns or cabins that summon the valley's rustic, homegrown appeal. Baxter Winery, by contrast, brings a touch of modernism to the scene, in its tasting room setting and in its wine style, both of which are extremely polished. Husband and wife Phil and Claire Baxter run the winery together, focusing on single-vineyard Chardonnay and Pinot Noir. Their penchant for cooler-climate vineyard sites, combined with the training Phil Baxter picked up in Burgundy, results in a lineup of wines that are elegant, finessed and never overblown, including excellent Pinot Noirs from the Ferrington and Oppenlander vineyards, and a mineral-driven Oppenlander Vineyard Chardonnay. 

Lichen
If you know of Anderson Valley, you probably know it for its Pinot Noir. But this wine region also has a long history with the grape varieties made famous in France's Alsace, and one of the chief Alsatian varieties — Pinot Gris — shares the spotlight with its relative, Pinot Noir, at Lichen Estate. Lichen may be new as of 2014, but owners Doug and Ana Lucia Stewart have been in Anderson Valley for much longer than that: They sold their original winery, Breggo, to the owner of Napa's Cliff Lede Vineyards. At Lichen they make Pinot Noir and Pinot Gris as straightforward red and white wines, respectively, but also get creative by blending them together for a still blanc de noirs-style wine, plus by producing Champagne-method sparkling wines from both. Lichen's sweet, farmhouse-style tasting room has a bar inside and plenty of outdoor seating with views of vineyards — and, of course, the valley's famous moss.

Navarro
Navarro Vineyards is quintessential Anderson Valley. One of the valley's original wineries, founded in 1974, Navarro is located near the far-northern reaches of Anderson Valley as it moves into redwood forest, known to locals as the "Deep End." Visit the bustling tasting room any day of the week, and you'll see why it's been so successful for so long: Navarro boasts a long menu of many different wines, friendly staff, unpretentious prices and a free — yes, you heard correctly — tasting. (There are also free tours, but you'll have to reserve a spot in advance.) Gewurztraminer, the Alsatian grape variety, is a favorite here; Navarro produces several different styles, from sweet to bone-dry. If you like Gewurz, don't miss the Edelzwicker, a blend of the grape with Pinot Gris, Muscat and Riesling. Navarro also makes some tasty non-alcoholic grape juices for the teetotalers (or children) in your group.

Saracina
Mendocino County's best-known wine region may be Anderson Valley, but the town of Hopland, on the 101 corridor, has a lot to offer in the way of fine wines and fun tasting experiences. Exhibit A is Saracina Vineyards, a gorgeous 250-acre property with gardens, olive orchards, beehives, animals and (of course) grapevines. This sleek, modern space is owned by Patty Rock and John Fetzer, part of the family that founded and later sold nearby Fetzer Vineyards. Stop into the tasting bar for pours of juicy Sauvignon Blanc, crisp Chardonnay and inky Petite Sirah, or call ahead to book a tour of Saracina's caves, which are as well appointed and impressive as any you'd find in Napa Valley. If you want something really special, ask about booking a ride through the vineyard in a motorized mule.

Smith Story
The origins of Smith Story Wine Cellars are in San Francisco, where Eric Story and Ali Smith Story met while working at K&L Wine Merchants. They married and launched their own wine brand, setting down roots in both Sonoma County (where they make their wine) and Anderson Valley, where they source much of their fruit. The couple operate a tasting room in both counties, and the Anderson Valley location — inside the Madrones complex in Philo — is particularly fun. Come here for tastes of the diverse Smith Story wine portfolio, including several excellent Anderson Valley Pinot Noirs from sites like Helluva Vineyard and Nash Mill Vineyard. Eric Story also makes wine in Germany, and you can taste his Rheingau rosé and Riesling here. As a bonus, Ali Smith Story loves antique shopping and sells many of her eclectic finds in the tasting room.

Toulouse 
After a day of standing on your feet at tasting bars throughout Anderson Valley, head to Toulouse Vineyards to relax. Get a table out on the patio overlooking the lush rolling hills covered in rows of grapevines, and allow the tasting staff to take you through a leisurely flight of wines while you soak up the sun. You'll notice a goose theme throughout the winery; that's because it's named for the Toulouse goose, a breed used in foie gras production. There aren't actually any geese wandering around here, but there is a resident parrot, who will be happy to converse with you if you approach him inside the barn. You'll find a range of Pinot Noirs here, leaning toward the richer, fruitier side of the spectrum available in Anderson Valley, but pay attention, too, to the citrusy Pinot Gris.
Click Here for original article