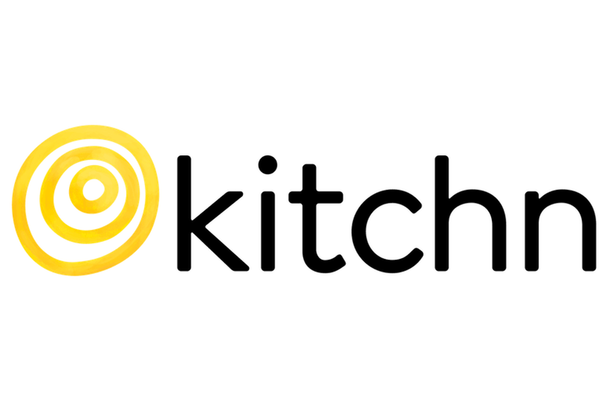 6 SOMMELIER-APPROVED BUDGET WINES FOR THANKSGIVING-AND 2 TO SPLURGE ON
Splurge: Dashe Cellars "Les Enfants Terribles" 
"I'm a huge fan of Gamay from the crus of Beaujolais for Thanksgiving, but those have been on every magazine list for years now (but still: drink them). If you want to do something new and cool, find indie producers utilizing carbonic maceration and making lighter-style, aromatic reds, akin to the classics from Beaujolais. This wine is light, pretty, juicy, and incredibly elegant; very unlike the usual version of Grenache you might be used to, but perfect high-acid, perfumed, lightweight reds for your turkey." — Torrence O'Haire
---
The holiday season typically includes plenty of good food and wine. Luckily, the "good wine" part of the equation doesn't have to mean expensive. After all, you've got SO MANY presents, holiday parties, and happy hours stretching that entertainment budget this season. 
If you want to impress guests with enjoyable vino, you'll need picks that taste good, complement Thanksgiving foods, and are affordable. 
"When I'm choosing wines for Thanksgiving meals, I always keep three critical concepts in mind: acid, weight, and sugar," says sommelier Torrence O'Haire, beverage director of the Gage Hospitality Group. "Wines with elevated acidity help to cleanse the palate, contrast rich flavors (like gravy), excite mild flavors (like potatoes), and keep your mouth watering between bites (think: lemonade with fried chicken)."
"As delicious as a great big Cabernet can be, all that weight and alcohol exhausts the palate and fights with the buttery meats and sides — I ended up tapping out before I'd finished my first plate," he says.  
O'Haire advises finding wines with a bit of sweetness, too. "Between the yams, the cinnamon, the cranberry sauce, etc., there are tons of sweet flavors in [a typical] menu. Pairing bone-dry wines with that makes them seem sharper and tighter," he says.
If you have a local wine shop with a knowledgable staff, you can ask for bright, light, slightly sweeter selections, and choose the ones in your budget. But you can also just order some wines online. Here are six sommelier-recommended bottles between $10 and $20, all delicious — plus two splurge-worthy selections that cost just a little more, but are still worth it.
Saget la Perriere Vouvray Demi-Sec 
"Vouvray is a great option for a delicious white with electric acidity and the barest touch of sweetness. This one bottle in particular is lovely, floral, and peachy to keep your menu bright. Demi-sec Champagne is also a gorgeous option, adding textural bubbles to the off-dry palate." — Torrence O'Haire 
Joseph Drouhin Beaujolais Villages 2016
"Known as the 'Thanksgiving wine,' Beaujolais is released every year around this time. The lighter-styled wine is full of fresh fruit notes and a sense of sugary goodness which pairs well with cranberries and stuffing." — Adam Sweders, Wine Director of DineAmicHospitality
Tiamo Prosecco
"This bubbly option is refreshing and good to enjoy before the meal with appetizers, like a meat and cheese plate or a shrimp cocktail. Bubbles basically pair well with anything, so this type can be enjoyed throughout the day." — Adam Sweders 
Vera Vinho Verde 2018 
"Only 12% alcohol, this amazing bright white wine is made with 100% estate fruit from only 104 plots in northern Portugal. It's a blend of three grapes: Arinto, Azul, and Loureiro, which give it great minerality. And there's a hint of effervescence, but also a medium body to hold up to a savory, creamy cheese plate or artichoke dip." — Brooke Webster, sommelier and general manger of Porto
Bodegas Izadi White Rioja 2015
"This is a great bottle of white wine and a steal. Great to pair with mashed potatoes and gravy or green bean casserole. The Izadi crew also owns four different Michelin star restaurants in Northern Spain, so you know it's top-notch." — Brooke Webster
A Portela Mencia 2014
"From one of the most inland wine regions in Galicia, Spain, this 100% Mencia grape medium-bodied wine with light cherry and floral aromas with smooth tannins will match up with the salinity and herb-roasted protein of the turkey course. Winemaker Alberto Orte gives a special quality and artistry at a price you can afford." — Brooke Webster
Splurge: Dashe Cellars "Les Enfants Terribles" 
"I'm a huge fan of Gamay from the crus of Beaujolais for Thanksgiving, but those have been on every magazine list for years now (but still: drink them). If you want to do something new and cool, find indie producers utilizing carbonic maceration and making lighter-style, aromatic reds, akin to the classics from Beaujolais. This wine is light, pretty, juicy, and incredibly elegant; very unlike the usual version of Grenache you might be used to, but perfect high-acid, perfumed, lightweight reds for your turkey." — Torrence O'Haire
Splurge:  The Calling, Sonoma Coast Chardonnay 
"A California chardonnay is always a perfect wine to serve on Thanksgiving, especially for anyone who is a white wine lover. Since the chardonnay has a fuller body that expresses elements of oak and buttery creaminess, you can pair it with Thanksgiving staples like mashed potatoes, turkey smothered in gravy, and corn." — Adam Sweders
---
Isadora Baum is a freelance writer, content marketer, and author of 5-Minute Energy. She can't resist a good sample, a margarita, a new HIIT class, or an easy laugh. She writes for various magazines, such as Men's Health, Women's Health, Well+Good, LIVESTRONG, POPSUGAR, SELF, Health, Cooking Light, Eating Well, and more.
Click Here for original article