Mike Dashe on the 2019 Harvest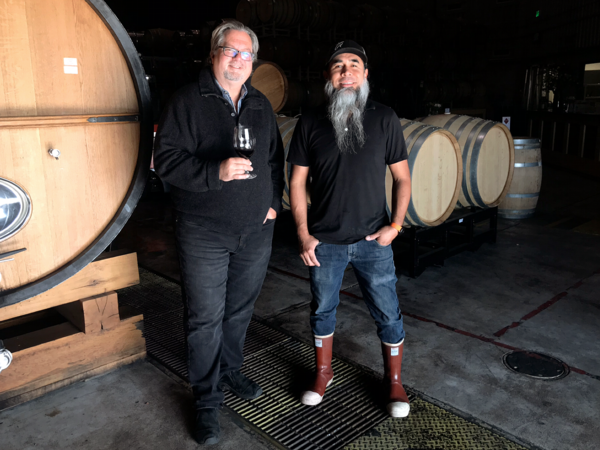 What a year!  We moved our winery in June, so our winemaking team (headed up by Director of Winemaking Mike Dashe and Winemaker Rene Calderon) worked tirelessly to get our new cellar up and running just in time for harvest. Their hard work paid off when our first vineyard, the Evanghelo Vineyard, was harvested in August and kicked off an epic vintage. 
2019 HARVEST REPORT
The vintage of 2019 was picture-perfect, weather-wise, with warm days and cool nights for the majority of the harvest season.  In fact, for Dashe Cellars, it was one of the smoothest harvests in our history, with grapes ripening slowly and evenly in such a way that we could harvest just when we wanted (as opposed to hot weather harvests when all of the grapes ripen at once and the winery must harvest frantically all at once).  The colors, aromatics, and flavors of the fermenting grapes were superb from the moment they started fermenting, making this one of the top vintages in memory. Compared to many other wineries, Dashe Cellars was extremely lucky in 2019, since virtually all of our grapes were harvested before the fires and the power outages that characterized the vintage for many wineries in the state. We had a single vineyard—our Cabernet Sauvignon—that was still on the vine when the fires began, and that vineyard was far away from the smoke and flames, and therefore was able to be harvested without problems.  For Dashe, the vintage of 2019 should be one of the best quality years on record.
Mike Dashe
Director of Winemaking