The Press - The SF Chronicle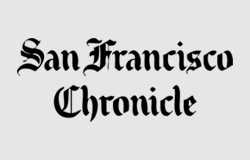 NEW BAY AREA WINERIES AND TASTING ROOMS TO LOOK OUT FOR THIS FALL
BY ESTHER MOBLEY
The Bay Area has seen a number of new winery tasting rooms open within the past year, and they're not all located in what you'd traditionally define as Wine Country. The urban winery scene in the East Bay continues to grow stronger, with newcomers in Berkeley, Oakland and Alameda, all offering small-lot wines in industrial-chic settings that are easily accessible by public transportation. Many of the new tasting rooms belong to established wineries, a testament to the growing importance of direct-to-consumer wine sales for these businesses.
So get in the car or hop on BART. It's time to go wine tasting! 
East Bay
Vinca Minor: Winemaker Jason Charles has steadily gained a following for his natural wines since establishing his Vinca Minor label in 2013. As of July, you can taste his lineup, centered around Mendocino Carignan, along with Chardonnay and Cabernet Sauvignon, in a new Berkeley tasting room in the same neighborhood as Blue Ox, Broc, Donkey & Goat and others.
1335 Fourth St., Berkeley. www.vincaminorwine.com. Tastings 1-8 p.m. Fri, until 6 p.m. Sat-Sun, no appointment necessary. $15.
Blue Ox: Broc Cellars alumni Josh Hammerling and Noah Kenoyer didn't have to go far to launch their own winery in 2017 – they're less than a block away from Broc, on a strip of northwest Berkeley that's now become one of the Bay Area's wine tasting hotspots. Small-lot sparkling wines are a specialty here, and they've been pouring them on weekends ever since opening last April.
1350 Fifth St., Berkeley. www.blueoxwineco.com. Tastings 1-6 p.m. Fri-Sun, no appointment necessary. $15.
Cote West: This small winery is one of the few remaining wine production facilities in Oakland. Since opening last November, ex-Google employee-turned-winemaker Bret Hogan and his wife, Kerrie, have been pouring their single-vineyard wines from throughout Northern California for guests on weekends. The portfolio includes Sonoma Coast Pinot Noir, Napa Valley Cabernet, pet-nat and a few different rosés.
2102 Dennison St., Suite 2, Oakland. www.cotewestwine.com. Tastings 2-6 p.m. Sat-Sun, no appointment necessary. $15.
Dashe: This longtime fixture of the East Bay wine scene recently moved from Oakland to the Alameda neighborhood known as Spirits Alley, home to Rock Wall Wine Co., St. George Spirits, Hangar One and more. Mike and Anne Dashe were making restrained, lighter, lower-alcohol wines long before they were cool, and have an especially deft hand with Zinfandel.
1951 Monarch St., Hangar 25, Alameda. www.dashe cellars.com. Tastings 1-7 p.m. Thurs.-Sun., no appointment necessary. $15-$35. 
Shadowbrook: There are wineries in every corner of the Bay Area – even Walnut Creek! Shadowbrook Winery opened in late 2018, bringing a taste of Napa Valley-esque opulence to this East Bay suburb. A range of wines from Chardonnay to Zinfandel can be tasted as part of various experiences, including a "Vino and Vinyasa" class on Thursday evenings ($30).
1 Meritage Ln., Walnut Creek. www.shadowbrook winery.com. Tastings 2:30-5:30 p.m. Fri., 11 a.m.-4 p.m. Sat.-Sun., by appointment only. $25-$110.
Sonoma County
Flowers: An established name in Sonoma Coast Pinot Noir and Chardonnay, Flowers Vineyards finally opened its first public-facing space on Healdsburg's Westside Road in July. Tastings both indoors and outdoors are designed to be leisurely and comfortable, with one-on-one attention from an employee and small food pairings. [Read Esther Mobley's review of Flowers.]
4035 Westside Rd., Healdsburg. www.flowerswinery.com. Tastings 10 a.m.-5 p.m. daily, appointments recommended. $55.
Anaba: This Carneros mainstay has just built a brand-new tasting room at its property, which will open to the public Oct. 16. Anaba's new Vintners House will offer seated, in-depth tastings of wines from the Sonoma Coast and Sonoma Valley with small snacks and vineyard views. 
60 Bonneau Rd., Sonoma. www.anabawines.com. Tastings 10:30 a.m.-5:30 p.m. daily as of Oct. 16, no appointment necessary. $25-$65.
Napa Valley
Mira: In August, this small, luxury-focused estate project from owners Jim "Bear" Dyke, Jr. and Gustavo A. Gonzalez finally opened its own winery and tasting room in Yountville after 10 years in custom-crush facilities. Wines from Mira's 16-acre estate vineyard, plus vineyards like Hyde and Schweizer, are served in focused, personal tastings.
6170 Washington St., Yountville. www.miranapa.com. Tastings at 10:30 a.m. and 1 p.m. daily by appointment only. $100.
Click Here for original article