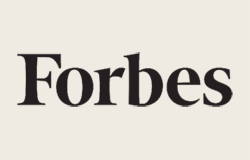 nOTABLE SOMMELIER RECOMMENDS 4 CALIFORNIA WINES, 6 FAVORITE CRAFT BREWERIES
BY GARY STOLLER
Though the craft beer explosion may dominate liquor-industry headlines, it's an exciting time, too, for American wines, according to a renowned U.S. wine expert.
"We are really moving away from the old days when wine was made to a sense of style," says Chad Walsh, the sales manager for wine importer Skurnik Wines & Spirits and former sommelier at Agern restaurant in New York's Grand Central Terminal. "California chardonnay, for example, was manipulated to taste the same whether it was from the Sonoma Coast or Santa Barbara, and now we're moving toward making wine with a sense of place."
The U.S. has an increasing number of mature wine-growing regions and old vines producing fruit, says Walsh, who adds that European experts consider a vine old after about 40 years. There is also greater interest in "de-industrializing farming in general," he says, "which is only possible because consumers are willing to pay higher prices for things that they can feel good about putting in their bodies."
Food & Wine magazine named Walsh one of its 2017 Sommeliers of the Year when he worked at Agern.
"Guided by the as-local-as-possible sensibility of chef Gunnar Gislason's kitchen, Walsh has used his expansive knowledge of U.S. wines to create an ambitious, all-American list," Food & Wine said. "His choices balance classic producers with proven track records against some of the most exciting upstarts in the wine world."
Prior to working at Agern, Walsh worked at two other notable New York restaurants. He was the sommelier at Aureole in midtown Manhattan and the beverage manager at the Dutch in SoHo.
Asked to name some current favorite U.S. wines, Walsh recommended four and provided reasons why.
Ferdinand Albariño 2017, Lodi, California. "Available in 375-milliliter cans and 750-milliliter bottles, this expression of the Iberian variety is made by Evan Fraser whose day job is at the cult chardonnay and syrah producer Kongsgaard in Napa. Using old barrels borrowed from his day job to ferment the juice, he produces a white that has ripeness from the Vista Luna vineyard in Lodi and refreshing acidity without seeming too austere.
"The cans are great for the pool or the boat, but I would encourage you to pour the wine into a glass, plastic or whatever. It's sort of an injustice to drink such a serious wine from a vessel that doesn't allow your nose in."
Ceritas 'Marena' Chardonnay 2016, Sonoma Coast, California.
"I always hate to play favorites, but it's hard to argue with how incredible the wines are that John Raytek and his wife Phoebe produce under the Ceritas label. As amazing as their single-vineyard chardonnays and pinot noirs may be, the amount of energy in these bottles of the cuvee he produces from a selection of Sonoma Coast sites is one of the best values in chardonnay — Burgundy included. 
"Blended from Heintz, Teac Mor and Porter-Bass vineyards, it is analogous to the excellent Bourgogne Blanc of producers like Leroy and Roulot where the sum of the parts far outclasses the appellation."
Dashe Cellars "Les Enfants Terribles" Zinfandel 2016, Mendocino, California.
"This cuvée from Dashe, the well-regarded producer of wines from old vineyards in the North Coast, isn't your typical zinfandel. The winery is based in Oakland, but it works with fruit from places like Sonoma and Mendocino. Based on the initial recommendation of a neighborhood sommelier who tended to favor 'natural wine,' Mike and Anne Dashe decided to try to make something different. 
"They loved it so much that they've put it in to full production. Les Enfants Terribles is a different approach —no additions, including yeast, and 100% whole clusters of grapes. The latter creates a carbonic environment for the fermentation more familiar to lovers of Beaujolais than the typical California zin. Great with a little chill, it is a perfect red for tricky food pairings like Thai spice or other Asian flavors."
LIOCO 'Sativa' Carignan 2016, Mendocino, California.
"Matt Licklider made his name in the wine world based on chardonnay and pinot noir. When he and his team were offered grapes from 70-year-old Carignan vines farmed thousands of feet above sea level in Mendocino County, they couldn't resist making a wine named after their much more widely-planted neighbor.
Though Walsh's most impressive credentials are in the wine industry, he is also a lover of craft beer and knows plenty about the brewing industry.
"In the end, when you drink wine all day, it's hard to argue with the appeal of a nice cold beer," he says. "Other than Champagne, I've never found something so enjoyable on its own.  I've enjoyed following the evolution of the beer scene in America — it's one category in which we've led the world."
Walsh says he has "yet to have a beer from Maine Beer Company that I didn't adore, despite its cult status." He also applauds Sierra Nevada Pale Ale for being "one of the most consistently delicious beers produced in the universe" and looks forward each year to Sierra Nevada's Oktoberfest and Celebration releases. 
"I will always try a To Øl (a Danish craft brewery) if I see it on a beer list, and the same goes for Jester King (Austin, Texas), Burial (Asheville, North Carolina) and J. Wakefield (Miami, Florida)," he says. "That only one European brewery is on my list is a reflection of the pragmatically more interesting beer scene here." 
The growing popularity of craft beer is good for the liquor industry, including the wine industry, Walsh says.
"Beer, spirits, sake, mead, cider and all the other categories —  malt liquor has even had a bit of a resurgence — definitely started to take up more presence in the marketplace and, in a macro sense, taken away from wine sales," he says. "In general, though, I view that positively and a return to artisanship. The market share of wine that has been lost to beer or other categories is on the lowest end. Ounce to ounce, a locally brewed beer is probably a better value, when you consider the quality of inputs and its story, than the wines you find on the bottom shelf of the shop."
There always will be a place and a time for a satisfying glass of quality wine, Walsh says.
"In general, the move toward anything craft is good for wine," he says. "Although I have been known to sit on the couch with a bottle of chardonnay and a baseball game, wine is almost always more enjoyable alongside a good meal."
I am a multi-award-winning journalist who was USA TODAY's investigative travel editor for 17 years and a founding journalist of Conde Nast Traveler magazine. I publish/edit ShortEscapes.net, an online travel guide based on the Short Escapes book series I developed for Rando...
 MORE
Looking for relatively unknown, easily accessible travel destinations with hidden history, unique geography, fine dining and comfortable lodging? Gary Stoller takes you there at ShortEscapes.net.
Click Here for original article