Lonely Planet - Wine Trails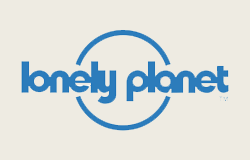 LONELY PLANT - WINE TRAILS
Dashe Cellars
The full winery experience, without leaving the city. Winemaker Mike Dashe is one of California's most respected makers of Zinfandel: his Dry Creek Valley Zin is regularly shown in wine classes or tastings as the paradigm of the variety from the region. After learning the ropes at prestigious Californian Zinfandel house Ridge, he established his own label and took a risk by making it in one of the first contemporary urban wineries in Oakland. The gamble paid off: Dashe Cellars had become an Oakland destination. At the tasting bar you'll be right in the thick of all the winery activity; just across the room you'll see the cellar crew topping barrels and checking the progress of the wine. During harvest, expect a bit of well-organized mayhem as fruit comes in from all over the state to be transformed into the wine you're drinking. Dashe Cellars is one of California's most revered Zinfandel producers, but it's also one of the most affordable.
Lonely Planet's Wine Trails, the first book in Lonely Planet's "Perfect Weekends" series, introduces the secret gems in well-known regions such as Napa and Sonoma, Tuscany, Burgundy and Rioja, and also explores off-the-beaten-path regions in Georgia, Greece and beyond.
Detailed itineraries recommending the most interesting wineries and the best places to stay and eat in 52 wine regions near major cities make this perfect for travel enthusiasts who enjoy wine. Winemakers offer personal insights into what wines to taste and why they're special and help you to understand a place, its people and their traditions through the wine that is made there. Gorgeous photography, maps and in-the-know authors complete the package.