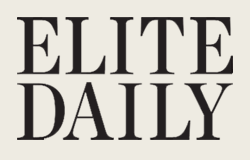 10 RED WINES FOR FALL THAT ARE THE PERFECT TRANSITION FROM SUMMER ROSE
BY LIZZY ROSENBERG
For many, many years, I limited my wine of choice to whites and rosés. As much as I wanted to classily sip red wine like Cersei Lannister or Olivia Pope, I just could not get myself to enjoy it no matter how hard I tried. However, I wanted to start drinking more seasonally appropriate wines. I transitioned into opting for reds in the fall and winter by drinking lighter and fruitier reds. Now, I've learned to love them all. If you'd also like to switch from pink, summery sips to bolder reds, these 10 red wines for fall are the perfect transition.

Most red wines are deeper and richer than rosé wines, so you can opt for a lighter red to ease in. If you want to get technical, Merriam-Webster defines rosé as "a light pink table wine made from red grapes by removing the skins after fermentation has begun." As for what makes a red wine, the online dictionary calls it "a wine with a predominantly red color derived during fermentation from the natural pigment in the skins of dark-colored grapes." So, it makes sense that moving from rosé to red is a natural transition. To help you, here are a some red wines that are perfect for welcoming fall.
1 GRACI ETNA ROSSO
Sokolin
Graci Etna Rosso 750 ml, $24, Sokolin
The Graci Etna Rosso, according to Sokolin, tastes just like a medley of ripe black cherries, raspberries, and licorice. If you're all about those sweet fruity flavors, this red wine is definitely perfect for you. It's an ideal sip for ringing in autumn after a rosé-filled summer. It might be a little over your normal wine budget at $24, but it'll totally be worth it for those fruity flavors you love.

2 TEUTONIC WINE COMPANY PINOT NOIR
Teutonic Wine Company
Teutonic Wine Company Pinot Noir, $50, Teutonic Wine Company
Coming from a vineyard just off the Pacific Ocean in Oregon, Teutonic Wine Company's Pinot Noir is perfect for cool autumn days, according the Teutonic website. It has subtle hints of mint, fennel, cherries and other light berried fruits, so your rosé-trained tastebuds will feel right at home. Per Wine.com, Teutonic Pinot Noir's red fruit flavors pair perfectly with almost any food. The $50 price tag might be a little hefty, but you deserve treat-yo'-self days in the fall, right?

3 RAINSTORM PINOT NOIR
Rainstorm
Rainstorm Pinot Noir, $17, Shop Wine Direct
Rainstorm's Pinot Noir is a barely noticeable transition from a bottle of your favorite pink drink, tasting like bright cherries mixed with pomegranates and red berries, per Rainstorm. It's super delicate and slightly sweet. You won't miss your light pink summer sips one bit when you enjoy a glass of this pinot. This bottle will run you less than $20, so you can still keep an eye on those new fall boots you have on your Amazon wishlist.

4 THE PINOT PROJECT
Total Wine
The Pinot Project, $13, Total Wine
According to Total Wine, The Pinot Project tastes like black cherries with subtle hints of oak and Asian spices. It's on the sweeter side of pinots, but it's definitely versatile, so you can pair it with practically anything. Plus, this $13 bottle will deliver flavors similar to the sweet and fruity rosé you craved all summer long. And the darker red hue will be perfect for all the fall happy hour 'Gram opportunities.

5 LOVE STORY PINOT NOIR
Sartori di Verona
Love Story Pinot Noir 750mL, $16, Grand Wine Cellar
Sartori di Verona's Love Story's Pinot Noir is ideal for rosé lovers who are seeking out the dark(er) side of wine. It's relatively rich, with fruity notes of black-cherry jam, cloves, and pepper, as well as hints of light chocolate, per Sartori. Yum. The packaging on this $16 bottle comes complete with a pretty pink label. That, plus the fruity flavor from the cherry notes should make your rosé-to-red transition so, so nice.

6 DASHE CELLARS DRY CREEK VALLEY ZINFANDEL
Dashe Cellars
Dashe Cellars Dry Creek Valley Zinfandel, $30, Dashe Cellars
Dry Creek Valley Zinfandel from Dashe Cellars will hit you with a fruity aroma as soon as you open the bottle. With black raspberry, black cherry, and pomegranate, you'll enjoy the darker side of fruity flavors in this $30 bottle, per the Dashe Cellars website. When you sip it, you'll enjoy the "sweet red-fruit finish" along with the flavors of dark chocolate and black pepper spice. Honestly, it sounds like the perfect sip once the weather starts cooling down for good.

7 JEAN LORON DOMAINE DES BILLARDS SAINT-AMOUR
Wine-Searcher
Barbet Saint-Amour Domaine des Billards, $16, Wine Anthology
Per a translated description from French to English on the Maison Jean Loron website, the Barbet Saint-Armour Domaine has the flavors of "small red fruits" and notes of chocolate. You'll definitely taste the flavors of strawberries and raspberries when you sip this $16 bottle of red wine, so you know it won't be too far off from the lighter sips you enjoyed all summer long.

8 THEVENET & FILS BUSSIÈRES LES CLOS BOURGOGNE
Wine Align
Thevenet & Fils Bussières Les Clos Bourgogne, $21, Park Avenue Fine Wines
According to reviews on Vivino.com, this Burgundy wine will give you flavors of raspberry and cherry. Thevent & Fils Bussières Les Clos Bourgogne is also described on the website as having a "bright" flavor, so don't let the dark red hue of this $21 bottle fool you into thinking that it isn't the perfect next step from your summery rosés.

9 SEPAL SOFT RED BLEND
Total Wine
Sepal Soft Red Blend, $13, Total Wine
First of all, just look at this gorgeous bottle. With the light red wine showing through the floral design, there's no way you don't want this $13 soft red blend making its way into your fall happy hour offerings. When you open up the Sepal Soft Red Blend, you'll get flavors of cranberry and other red fruits like strawberry, raspberry, and cherry jam, per a description from Beverage Dynamics on Total Wine. To really solidify its place in your wine rotation, you'll be happy to know that it's also described as the "perfect middle ground" between rosés and dark reds.

10 NATURA PINOT NOIR
Natura
Natura Pinot Noir 750 ml, $8, Get Wine Online
Berry aromas and a "fresh finish" are what you can expect when you open this $8 bottle of Natura Pinot Noir, per Natura. That sounds pretty similar to rosé, if you ask me. Plus, the additional notes of spice and cocoa will make this pinot noir rich enough for all of your wine needs this fall.
With plenty of options when it comes to venturing into the world of red wine this fall, you're sure to find a bottle that you love. Plus, with prices varying from $8 to $50, welcoming reds in autumn after a summer filled with rosé won't have to break the bank, either. Cheers!
Click Here for original article