BLOOMBERG - EIGHT BEST WINES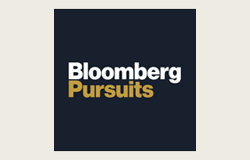 We agree with Elin McCoy of Bloomberg, our 2016 Grenache from Dry Creek Valley was the best wine for the Thanksgiving table. We also think that it is the best wine for your Thursday, Friday, and Saturday night table! Make everyday Thanksgiving with one of our best food-pairing wines.
Click Here to learn more about our 2016 Grenache, Dry Creek Valley.
EIGHT WINES FOR THANKSGIVING, UNDER $25
BY ELIN McCOY
If you're weighted down by Thanksgiving wine anxiety, you're not alone. Picking the right bottles for the holiday can be more stressful than cooking the turkey.
Relax. Follow a few simple rules, or just choose from our list of eight bottles, and you'll make it to Black Friday with minimal angst and maximal ease. Here's how to get started:
Crunch the numbers. You'll need at least one bottle per adult guest and several in reserve. Running out of wine would be as bad as running out of food. Chances are you'll need those additional bottles.
Don't spend more than $25 per bottle. Pouring an expensive, bold wine at a noisy Thanksgiving table is a huge mistake. Too many beloved, traditional dishes—looking at you, sweet potatoes with marshmallows—kill the subtleties of complex wines. And, frankly, no one at a large, boisterous gathering will lavish the kind of attention on them that such wines deserve. Remember, your aunt may put ice cubes in her glass.

Don't worry too much about matching wines to your guests, who are likely to be as diverse as the dishes on the table. But do be thoughtful. Why push reds on your sister, who's persuaded they give her headaches? Your environmentally conscious brother-in-law will appreciate it if one wine is made from organically grown grapes. Some guests may enjoy craft brews and ciders more than wine.

While most guests will be happy as long as their glasses are kept full, pouring a variety of wines, from sparkling to red, is basic common sense. Go for food-friendly options that pair nicely with all those sweet, tart and earthy tastes on a traditional Thanksgiving table. The most versatile wines have generous fruit and are low in tannin, oak and alcohol, with plenty of juicy acidity to refresh taste buds.
Serve the wines buffet-style, so everyone can pick and choose. Encourage people to experiment, dump what they don't like in a big pitcher and explore new styles. Wine conversations are far more entertaining than political shouting matches—and a great way to divert a relative's inquisition as to why you're still single or when you're going to have children.

My eight wines below, taste-tested with a wide variety of guests, will complement savory turkey, rich, spicy stuffing, tart cranberry sauce, even sweet potatoes and buttery Brussels sprouts. Serve all, or just a few. But when you start cutting the pecan pie, pull out the bourbon.
Sparkling
2015 Raventos i Blanc de Nit Conca del Riu brut Rosado ($22)
Greeting guests with a festive sparkling wine sets a welcoming tone for the holiday. Bypass prosecco for this bubbly rose from Spain's Cava region. Made from biodynamically farmed vineyards, it's far more elegant than most fizzy options at this price.
Whites
2015 Domaine Paul Blanck Pinot Blanc ($17)
A rich, round, creamy textured white from Alsace such as this one will please chardonnay lovers while packing enough acidity to drink with many foods. As a bonus, it comes with an easy-to-open screw-cap.
2014 Ravines Wine Cellars Dry Riesling ($18)
Bright rieslings with a dollop of intense fruitiness are both light and full of flavor at the same time. Many, such as this one from New York's Finger Lakes, have a slight touch of sweetness that complements savory dishes, including sweet potatoes.
Rosé
2016 Bedrock Wine Co. Ode to Lulu Rose ($23)
Just about everyone is a pink wine lover right now. This crisp and fruity wine from Sonoma, made from old vine grenache and mourvedre grapes, is richer than most examples from Provence, and it has the kind of juicy flavors that go well with sweet-spicy tastes.
Reds
2015 Ritual Pinot Noir ($17)
A spicy pinot noir is everyone's default Thanksgiving red for good reason: Nearly everyone will drink it. This bottle, from Chile's cool Casablanca Valley region, is an incredible bargain.
2016 Bodega Montsecano Refugio Pinot Noir ($24)
You can't have too much pinot noir. This project in Chile's Casablanca Valley is a partnership between two top winemakers from Chile and Alsace. The wine, from a biodynamic vineyard, is light and refreshing, yet has the intense earthy-cherry fruitiness to complement turkey and stuffing.
2016 Anne Sophie Dubois Fleurie Les Cocottes ($23)
Beaujolais is a classic combo with Thanksgiving dinner. This bottle, from a rising star of the Fleurie region, is silky and savory.
2016 Dashe Cellars Les Enfants Terribles Grenache ($28)
Many California grenaches are thick and jammy, but this one, from Sonoma's Dry Creek Valley, is light-bodied and spicy, with a velvety texture. Yes, it's priced slightly above our limit, but bottles can regularly be found at shops for $25 or less.
Click Here for original article