WHY YOU SHOULD PUT ZINFANDEL BACK IN YOUR WINE ROTATION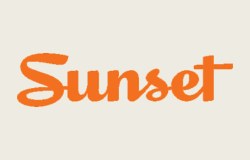 BY SARA SCHNEIDER
Wine fads come, and wine fads go. I remember as if it were yesterday a colleague saying, "Hey, I'm interested in this Merlot I've been hearing about!" (That was about 25 years ago, and we all know how that turned out.) One California wine, though, has survived the crushing vicissitudes of history: It's Zinfandel, and it's having a new, and notable, moment as one of the state's most interesting reds.
Zin's reign as California's cornerstone variety goes back to the late 1800s, when it commanded a majority of our vineyard territory, often interplanted with other varieties to create field blends. Come the 1920s, when Prohibition wreaked havoc on the industry, Zin held its own as the grape of choice to be shipped east for legal home winemaking. And in the decades following the failed national temperance experiment, Zin was consumed by the gallon—literally, as the foundation of the jug wines that everyone was drinking in this country at the time.
Fast-forward to the 1970s, and Zin weathered a blow to its serious red wine credentials in the form of the sweet, pink craze that was—and still is—white Zinfandel. Following that, a race toward the lushest, ripest fruit possible resulted in slightly outlandish alcohol levels of 16 or even 17 percent, at the expense of nuance.
But happily in the past few years, many California producers have begun reaching for finesse over power (to be fair, a few have stayed the course all along, and their day has come). And as it turns out, our ancient Zinfandel vineyards provide a natural balance between intense fruit, earthy minerality, and bright acidity. When it comes to that alcohol level, there's no magic number. But my picks all come in under 15 percent.
There's another reason to celebrate the reemergence of these more balanced Zins: They're one of summer's great food wines, playing well with all things grilled, as well as all the spicy sauces and sides we love to pile on. With that in mind, I came up with a recipe for a burger flavored with chiles, which bring out Zinfandel's tangy red fruit and spice. To me, it's a pairing that tastes quintessentially Californian.
Our Picks
Dashe 2014 Todd Brothers Ranch Old Vine Zinfandel (Alexander Valley; $38) – Lush and textural, with peppery blackberries, mocha, and mineral undertones.
Dry Creek Vineyard 2014 Old Vine Zinfandel (Dry Creek Valley; $32) – Florals, crushed herbs, and spice layer over fresh but earthy blue and black fruit.
Once & Future 2015 Bedrock Vineyard Zinfandel (Sonoma Valley; $42) – A new, intensely aromatic, red-fruited beauty from Joel Peterson, master of Zin and founder of Ravenswood.
Renwood 2014 Premier Old Vine Zinfandel (Amador County; $20) – Espresso, violet, and vanilla
notes dance with balsamic-drenched berries.
Ridge 2014 Ponzo Zinfandel (Russian River Valley; $32) – An earthy foundation supports beautifully balanced, intense fruit and spice.
Rusack 2014 Ballard Canyon Estate Zinfandel (Ballard Canyon; $45) – Vibrant, briary berries mix it up with violets, mocha, and espresso through an endless finish.
Seghesio 2015 Sonoma Zinfandel (Sonoma County; $26) – A gravelly layer full of black pepper and tobacco under generous sweet plum and berry fruit.
Sidebar 2015 Red Field Blend (Russian River Valley; $27) – A new anise-spiced, tangy-berried blend (80 percent Zin plus Alicante Bouschet and Petite Sirah) from NorCal wine legend David Ramey.
Storybook Mountain 2013 Mayacamas Range Zinfandel (Napa Valley; $38) – Dark chocolate, black pepper, loam, and supple textures under intense dark plum, blueberry, and raspberry.
Click Here for original article
Journalists Honorary Chair: Sara Schneider, Wine Editor, Sunset Magazine
Sara Schneider is Sunset magazine's first wine editor, responsible for tasting panels, food-and-wine pairing in the test kitchen, wine-related food and travel coverage, Sunset's International Wine Competition, and the magazine's wine club.
With a B.A. and an M.A. in English, Sara taught high-school English for 10 years before a love of cooking drew her to San Francisco's California Culinary Academy, where her wine interest began. After earning her AOS degree, she combined her word and culinary backgrounds as editor of Berkeley-based Bay Food magazine for three years, then joined Sunset's editorial staff, first on the copy desk, then as a senior food editor, eventually becoming head of the food department. In that role, she expanded the magazine's wine coverage, and launched its Western Wine Awards program and the Sunset Wine Club. In 2005 she was named wine editor.
Sara writes a monthly column on food and wine pairing, trends, and issues in wine, as well as other wine-themed food and travel stories, and in 2007 co-authored the book California Wine Country, a Sunset Field Guide. She has judged many wine competitions, both on the West Coast and internationally.
Sara has been nominated twice for James Beard Journalism Awards and holds the Academy of Wine Communication's Certificate for Excellence in Wine Writing.