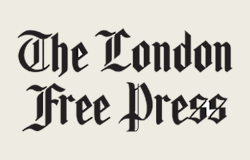 EXPLORING OAKLAND'S UNIQUE URBAN WINE TRAIL
BY JIM BYERS
OAKLAND - My sister and I are sitting outside a trendy lunch spot in the Temescal Alley area of town with my Dad and his lady friend, Lucy.
We've just picked up our fried chicken sandwiches with jalapeno cole slaw at Bakesale Betty, a small shop specializing in cookies and chicken on Telegraph Ave. in north Oakland. Instead of inside tables, we find the only seating is out on the street on black stools. And instead of actual tables, we rest our sandwiches and soft drinks on rickety old ironing boards in brilliant shades of blue and green.
It's all rather goofy and fun, and a definite change from the Oakland visitors might have seen 10 or 20 years ago.
For my Dad it's not so much a study in urban planning as a personal revelation. He lived for most of the first 20 years of his life in a house a few yards from Bakesale Betty. My Dad talks about how the area went into a drastic decline a few decades back, with boarded up shops and vacant storefronts.
Now he goes back and grins at the lineup of women in suits and guys in track pants outside Bakesale Betty and the polished storefronts all around.
After lunch we wander around the corner into Temescal Alley to check out cool stores that sell everything from polished cowboy boots to Homer Simpson dolls. There's a lineup outside a trendy barber shop where everyone seems to have perfect millennial beards and seems busy checking the latest IPO on their smartphone.
My sister, Christine, and I have our Friday night dinner at a beautiful restaurant in the booming Lakeshore district of Oakland. It's partly run by GM and partner Tim Nugent, who tells us he was born at a truck stop in Vermont (I think he was serious) and worked at some of the top spots in San Francisco, including Zuni Café and the Sir Francis Drake Hotel.
"I love Oakland," Nugent tells us before dashing off to the front door of the restaurant to greet incoming guests. "But sometimes I think it's already becoming a bit much."
Maybe so. But I loved the energy at Shakewell, not to mention the cool lighting and the paella from their wood-fired oven and the crispy Spanish potatoes. Even better was the All in Thyme Cocktail, a killer combination of rye, lemon, thyme/honey syrup, combier (like triple sec) and absinthe, with a sprig of fresh thyme.
We also take the time to sample three wineries on the Oakland Urban Wine Trail, a collection of nearly a dozen California wineries with tasting rooms and production facilities in the downtown/Jack London Square area. It's a great concept and is attracting a ton of urbanites who don't want to make the one-hour (or more) drive up to Napa and Sonoma for tasting. Or who just want something fun to do on a weekend.
We start at Dashe, which grows its grapes up north but does all the crushing and bottling at their location on Fourth St., just a few steps from the busy 880 Freeway. We try a lovely, dry Riesling and a wonderful Carignane red wine from 130-year-old vineyards. They also do a great Petite Sirah.
Clara Willard, the tasting room manager, tells us they only use French oak barrels for aging as they're trying for more of a light, European style of wine versus some of the heavy California varieties winemakers often favour.
"We get a lot of folks from Oakland, Berkeley and Alameda," she tells us. "They don't want to drive to go wine-tasting, so they like to come here and hang out with friends."
A few blocks away, and a little closer to the main part of Jack London Square, is Urban Legend Cellars. They have a bright, small tasting room on a corner, with lots of natural light.
Co-owner Marilee Shaffer tells us she and her husband make nearly 20 varieties, sourcing grapes from all over California and bringing them to a nearby plant for crushing and bottling.
"We're a traditional winery in every way; we just don't have the grapes growing out back," she explains, gesturing over her shoulder to nearby shops and light industrial plants. "But that's good, because it means we're not tied to what grows best right around us. We take what grows the best from all over.
"Oakland is one of the most diverse places on earth, and the wine reflects that. We can make something for virtually every palette and be faithful to the terroir at the same time."
I love the Urban Legend Pinot Noir tasting, as they do Pinot from three distinct growing areas of the state; the Russian River in Sonoma, Carneros in south Napa and the Santa Cruz Mountains south of San Jose. The latter is astonishingly deep and fruity; like the beautiful child of Cabernet Sauvignon and Pinot Noir to my taste buds. They also make a nice rose called Rosato di Barbera, an Italian varietal that grows exceptionally well in the foothills of the Sierra Nevada Mountains of California.
From there it's on to Rosenblum Cellars, which has a fine outdoor patio facing the channel that separates Jack London Square and downtown Oakland from the island community of Alameda. I wasn't so sure I liked the blue sparkling wine, made with blueberries, but the regular sparkling wines were quite nice. And they make some exceptional Zinfandels; rich and spicy and not as jammy or syrupy as some California zins.
We walk back to our car and make our way to the park that surrounds Lake Merritt. It's a wonderful open space in the centre of Oakland with parks and lovely, old buildings framing the view. Off to one side of the lake I can see the shining white Superior Court building, where my dad served for years as a judge. In the other direction are handsome, old downtown buildings and the rumpled, green East Bay hills, shining like the Irish coastline in this year of solid Bay Area rains.
My sister and I stop on the shore and listen to a man playing a soulful serenade on his trumpet, the late afternoon California sun setting the lake aglow.