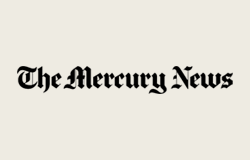 12 Bay Area dessert wines for your valentine
Dessert wines taste like nectar, because the grapes are picked much later in the harvest. Sugar levels rise and the juice becomes naturally, sweetly concentrated. Here are a dozen Bay Area dessert wines that are sure to make your valentine swoon.
Byington Vineyard & Winery 2013 Euphoria II Late Harvest Estate Pinot Noir: This is indeed euphoria inducing, with pink peppercorn, cranberry, black cherry and raspberry fruit, chocolate and toasted almonds.
Cinnabar Winery 2013 Late Harvest Syrah: Inky and deep purple in the glass, this wine seduces with baking spice, dried lavender and blue and blackberry aromas that lead to lush black cherry and plum, anise and roasted coffee notes.
Concannon Vineyard 2013 Late Harvest Semillon Sauvignon Blanc: A light golden Sauternes-style wine, this offers rich golden pear and apricot fruit, sumptuous honey, almond marzipan and crisp acidity.
Dashe Cellars 2014 Late Harvest Zinfandel: An intensely concentrated wine for a warm fire and contemplation, this zin yields bright cranberry, vibrant violet floral aromas, black plum fruit and a dark chocolate finish.
Donkey and Goat 2011 Wayward Late Harvest Chardonnay: This is a delectable, acid-driven wine that arouses the senses with candied lemon rind, hazelnut and cardamom spice.
Donkey and Goat 2013 Meandering: Honeyed peach, nectarine and nutty marzipan essences abound in this unique, slightly sweet 50-50 roussanne-marsanne blend, with crisp melon and zesty lemon flavors.
Guglielmo 2007 Bacio Passito di Chardonnay: Dried chardonnay grapes (passito means "dried" in Italian) yield earthy fig, white floral and baking spice notes mixed with sweet honey and hazelnuts. 
Hecker Pass Winery NV Muscat: A medium-bodied dessert wine with dried peach, mango, pineapple and vanilla makes this an easy drinking, delicious delight.
Hecker Pass NV Dolcetto Rosso: Dried cranberry and plum aromas blend with vanilla in the bouquet. This is a restrained, slightly sweet red wine, with lingering tart cherry pie flavors.
Las Positas Vineyard  2012 Las Camirias: Super ripe black cherries, black boysenberry and vanilla fill the glass of this decadent, dark dessert wine.
Left Bend Winery 2015 Last Straw:  At the end of 2015's long drought, Left Bend's zinfandel grapes shriveled up like raisins before harvest. They squeezed out the juice and blended it with dry syrah, carignane and mourvedre for a one-of-a-kind, raisiny, black cherry and blackberry fruit-filled wine, accented by vanilla and black pepper.
Sarah's Vineyard 2014 Gerwurztraminer: This lusty, sweet and spicy dessert wine is extremely aromatic, with jasmine, orange marmalade and clove notes.
Mary Orlin is the wine and food writer for the Bay Area News Group and a James Beard Award and Emmy award-winning journalist, Certified Sommelier and WSET Advanced certified wine professional and frequent wine judge. Prior to joining the newspaper group in 2014, Mary contributed to local and national wine publications, and produced the wine TV show "In Wine Country" on NBC for nine seasons. Mary's journalism career began at CNN in Atlanta. She enjoys cooking and traveling throughout the world's great wine regions.