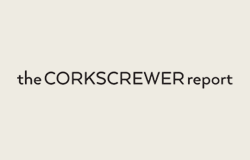 GREAT WINE: DASHE "LES ENFANTS TERRIBLES" ZINFANDEL, MCFADDEN FARM
By Johannes Marlena on 
93pts PRICE: $26
Ready to Drink: Immediately upon release
REGION: OAKLAND, CALIFORNIA
Where are the vineyards? That might be the first question of a stranger to the downtown Oakland urban wine scene, where you're more likely to find an artfully graffitied wall or an abandoned industrial warehouse, much less a vine. But wine is made here—not just any wine, but great wine and some of the most exciting and original stuff made in Northern California.
DASHE CELLARS was one of the earliest wine producers to set up shop in Oakland (their winemaking facilities and tasting room are in a warehouse), and the 2014 "Les Enfants Terribles" Zinfandel, with grapes sourced from McFadden Farm, an organically-farmed vineyard site located high in the mountains of Potter Valley in California's far north Mendocino County, is a stunning example of the highly unexpected and unpredictable discoveries one can make in the Oakland urban jungle. You won't find many California Zinfandels with this wine's delicacy, subtlety, lightness and wonderful silkiness of texture—but also possessing brilliant and fresh perfume and yummy flavors of violets, strawberry, cranberry and raspberry.  There's sensuality in its mouthfeel, soft and inviting as Egyptian cotton sheets. Anne Dashe, one half of the Dashe winemaking team, styled this wine as an ode to her French heritage—she's originally from Brittany—and the low alcohol, low oak, and refreshing acidity of this particular Zinfandel is a welcome surprise.
When walking down the concrete sidewalks of Oakland's vibrant wine trail, throw out all expectations (but not all caution at nighttime). There's a thrilling vibe happening there, and if you want to know what the next generation of wine enthusiasts looks like, and what kinds of wines they're interested in, this is where you go.  As this bottle of "Les Enfants Terribles" displays so brilliantly, Oakland winemaking shines bright with a multitude of styles and colors—unexpected, surprising and strikingly original.  –J.M.