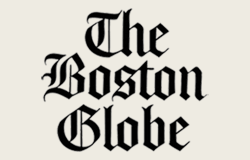 DASHE CELLARS CHANGES MINDS ABOUT CALIFORNIA ZINFANDEL
By Ellen Bhang GLOBE CORRESPONDENT  JANUARY 29, 2016
If you have given up sipping reds made from the zinfandel grape, Michael and Anne Dashe hope to win you back.
The husband and wife team, whose winery is in Oakland, produces lovely, balanced versions of California "zin," utilizing fruit from Sonoma's Dry Creek Valley. Their bottles are a far cry from late-harvest pours full of berry jam flavors and alcohol levels exceeding 16 percent.
Zinfandel, which has a history deeply rooted in the Golden State and traces its genetic provenance back to Croatia, is famous for being made in a highly extracted style. But a more genteel, structured profile is also possible, especially in Dry Creek Valley, where late-morning fog encourages slow, gentle ripening. Naturally, coaxing the best from grapes is more than just a matter of location.
A recent phone call to Northern California finds Michael Dashe preparing for the bottling of last fall's vintage. He talks animatedly about how he and his vineyard partners deal with the zinfandel varietal, with berries that tend to ripen unevenly, often in the same cluster. After most grapes progress from green to red, he explains, his team will snip off bunches that are still not ripe enough. At harvest time, some berries will be tossed or trimmed so that only fruit of a desired ripeness will continue on to fermentation. Those practices have evolved from hard-won experience. "I've had 30 years of working with zinfandel," Dashe says.
Ellen Bhang can be reached at bytheglass@globe.com.