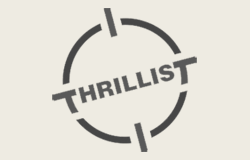 March 23, 2016
Sure, there's no place like Sonoma when it comes to wine -- but Oakland has more to offer than you might think. If you're short on time or money (or you just don't fit in with super-snobby wine culture), you don't actually have to go that far north for good wine. Oakland is currently experiencing an urban winery boom, and these spots are bringing a new flavor to California wine culture. Enjoy quality wines at joints that also personify Oakland's laid-back, friendly vibe. If your squad is debating who should be the designated driver, just make this trip fun for everyone: many of the new urban wineries are located in former warehouses near Oakland's Jack London Square, falling along the Oakland Urban Wine Trail -- which makes them easily accessible by public transit, including BART and the ferry.
Near Jack London Square
Dashe is Oakland's largest winery -- and one of the oldest. The Dashes were ahead of the game when they began winemaking in 1996, and opened their winery in 2004. Don't let their joke of a logo -- which depicts a monkey riding a fish -- fool you; these guys are worth taking seriously. Besides, the animals represent winemakers' Anne and Michael Dashe's roots -- the fish symbolizes Anne's fishing town in her native France, while the monkey references Michael's hometown of Tarzana (which, you know, sounds like "Tarzan").
Dashe Cellars host some super fun events like blending workshops, their wine garden opening, and an annual paella party. Unsurprisingly, this place is both dog and family friendly. Try their Les Enfants Terrible zinfandel, a light red reminiscent of wines from Anne's hometown -- or for a luscious, velvety red go with their Todd Brothers Ranch zinfandel, which pairs extremely well with barbecue.