Sept 2nd | Patio Closed/Winery OPEN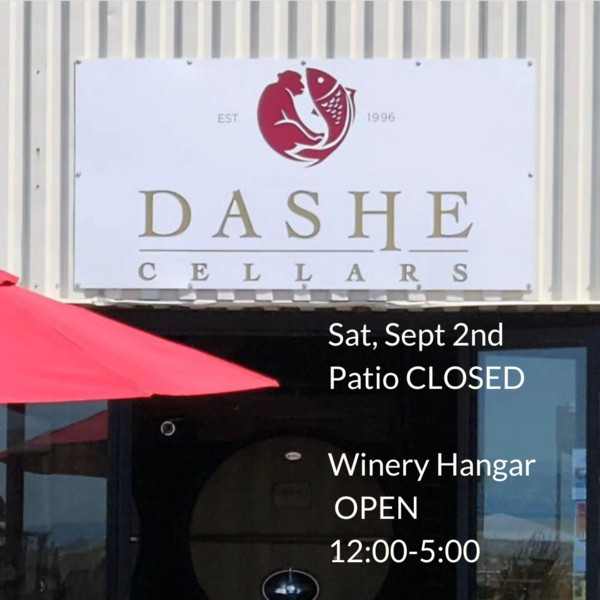 SF City View Patio will be CLOSED for a private party. 
Wine Tasting in the Hangar  OPEN from 12:00-5:00pm
Enjoy a curated tasting while toasting to the start of the weekend. 
Join us for a prix fixe menu of 5 current release wines in our unique, urban tasting room located in a historic airplane hangar on Alameda Point. Inside, you'll try some world-class wines served by our knowledgeable staff while having an opportunity to see the winemaking process in action! Our tasting room is located among barrels, right in the middle of our winemaking area where you'll be wrapped in the sweet smell of wine aging in barrels and be amazed by the rows of oak barrels and tanks that surround you.
Thursdays- Sunday Seatings at 1:00, 2:30, & 4:00pm
We're looking forward to seeing you!