January 22nd | The Square Pizza Truck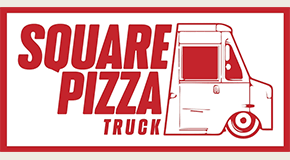 Is there anything better than pizza and wine? Not in our books! The  Square Pizza Truck is bringing their Tuscan style pizzas to the patio.

Enjoy our recently expanded SF City View Patio, where you'll have an amazing view of the San Francisco Bay complete with passing sailboats and the city skyline. Choose either a bottle to share, wines by the glass, or a flight of three Dashe wines. You'll want to come hungry, because we've also partnered with local Food Trucks for your dining pleasure. So support your local winery and your local food trucks too. Your reserved table will be all yours for 90 minutes and we'll have specials on wines to take home and for delivery to your friends too. We're looking forward to seeing you!
DATE: Sunday, January 22nd 

FOOD: Square Pizza Truck
As they say, never trust a round pizza or a skinny chef. At least, that's the motto at Square Pizza Truck. This East Bay food truck strongly believes that the future of pizza is square, which is why they specialize in Italian influenced al taglio (square-cut) pizza. Whether you're craving a half pie or hungry enough for a whole one, Square Pizza Truck has you covered. 
COST: Reservation is Complimentary, wine & food available for purchase
Free admission - Kid Friendly - Dog Friendly on the Patio