JULY 14TH | WINE CLUB HAPPY HOUR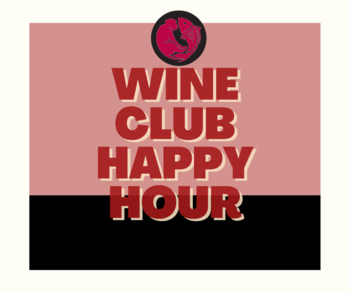 SOLD OUT! To be added to the waiting list, send an email to info@dashecellars.com
Wine Club Member Exclusive 
We'll be focusing on summer wines! You know the ones, the wines that beg for a juicy burger fresh off the grill, for simply sitting poolside with your toes in the water, or gathering with friends for a leisurely game of bocce ball. We'll have cheese and charcuterie for your happy hour snacking pleasure too.
Make your reservations now, space is limited.
DATE: Thursday, July 14th
TIME: 5:30-7PM
COST: Complimentary, Reservations Required!
WINES POURED:
2017 Sparkling Wine, Methode Ancestrale
2021 Rosé of Barbera
2020 "Concrete Cuvée" Chenin Blanc
2018 "Les Enfants Terribles" Zinfandel, Mendocino Cuvée
2018 The Comet, Sonoma Valley

Not a Wine Club Member? Click Here for more information on membership or contact Stephanie at stephanie@dashecellars.com, (510) 452-1800