May 21st | SoCo Kitchen & LIVE MUSIC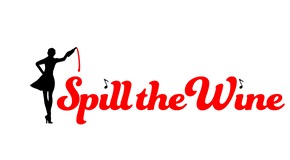 Authentic New Orleans Cajun Cuisine! Can you imagine a glass of Dry Riesling paired with a crawfish etouffee? It sounds perfect to me! Plus will have Alameda's own band Spill the Wine playing their booty shaking music on the SF City View Patio.
Enjoy our recently expanded SF City View Patio, where you'll have an amazing view of the San Francisco Bay complete with passing sailboats and the city skyline. Choose either a bottle to share, wines by the glass, or a flight of three Dashe wines. You'll want to come hungry, because we've also partnered with local Food Trucks for your dining pleasure. So support your local winery and your local food trucks too. Your reserved table will be all yours for 90 minutes and we'll have specials on wines to take home and for delivery to your friends too. We're looking forward to seeing you!
DATE: Saturday, May 21st

MUSIC: Spill the Wine - playing 1:45-5:30
Spill the Wine is a Alameda-based band that formed in 2009 and is committed to spreading joy through booty-shaking music. Covering hits from the Jackson 5 to Maroon 5, STW has earned a solid reputation as the Bay Area's favorite party band. Founded in 2009, STW has played venues large and small, including summer festivals, Bay Area bars clubs and restaurants, wineries and private events. Our mix of Motown, R&B, rock, pop, and dance tunes will get you up and moving. Click Here to hear their music.
FOOD: SoCo Kitchen
Take a tour of authentic New Orleans Cajun cuisine, right here in the Bay Area! Southern Comfort Kitchen, run by 3 brothers all the way from New Orleans, is ready to satisfy your cravings for the finest food on Earth! 
COST: Reservation is Complimentary, wine & food available for purchase
Free admission - Kid Friendly - Dog Friendly