July 2nd | Mozzeria Pizza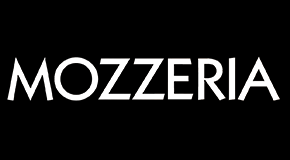 Mobile Neapolitan Pizzeria Mozzeria is serving up delicious pizza and cuisine inspired from the Campania region of Italy. Pizza + Wine
Enjoy our SF City View Patio, where you'll have an amazing view of the San Francisco Bay complete with passing sailboats and the city skyline. Choose either a bottle to share, wines by the glass, or a flight of three Dashe wines. You'll want to come hungry, because we've also partnered with local Food Trucks for your dining pleasure. So support your local winery and your local food trucks too. Your reserved table will be all yours for 90 minutes and we'll have specials on wines to take home and for delivery to your friends too. We're looking forward to seeing you!
DATE: Sunday, July 2nd

FOOD: Mozzeria Pizza
Founded in 2011, customers across the globe flock to Mozzeria to get a taste of their famous authentic wood-fired Neapolitan pizzas.
Mozzeria was created to provide customers a welcoming, memorable, and visual environment to experience Deaf culture while working to increase career placement opportunities for Deaf people. Mozzeria is proud to be a place where employees can demonstrate their talent and feel a shared sense of belonging while serving delicious pizza and cuisine inspired from the Campania region in Italy!
COST: Reservation is Complimentary, wine & food available for purchase
Free admission - Kid Friendly - Dog Friendly on the Patio