Feb. 20 | Sparkling Wine & Lobster!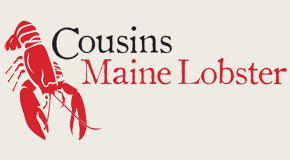 A brand-new wine to Dashe Cellars, our 'Methode Ancestrale' sparkling wine (otherwise known as Pet Nat) is going to be your new go-to for starting out the night with friends. This wine is perfect on its own, but paired with something as amazing as lobster brings it to a-whole-nother realm of perfection.  Cousins Maine Lobster is back , enjoy a mouthwatering lobster roll with a glass (or two) of our newest release while local band, Blind Venetians, pumps up the jams.
Enjoy our recently expanded SF City View Patio, where you'll have an amazing view of the San Francisco Bay complete with passing sailboats and the city skyline. Choose either a bottle to share, wines by the glass, or a flight of three Dashe wines. You'll want to come hungry, because we've also partnered with local Food Trucks for your dining pleasure. So support your local winery and your local food trucks too. Your reserved table will be all yours for 90 minutes and we'll have specials on wines to take home and for delivery to your friends too. We're looking forward to seeing you!
DATE: Sunday, February 20th

WINE: 2017 Sparkling Wine 'Methode Ancestrale'
Every once in a while, you must try something new, mix up your routine, and create something apart from the usual. In 2017, we did exactly that and four years later we are reaping the benefits! We held aside a portion of the Chenin Blanc grapes from the Heringer Vineyard in Clarksburg, California and decided to try our hand at a "Methode Ancestrale" sparkling wine, otherwise known as "PetNat". The difference in fermentation style is apparent in every layer of this wine. Long aging in the bottle alongside the native yeast contributes to its nutty, almost cider-like aromas and flavors. This also contributes to the tiny bubbles that dance across your tastebuds. A perfect wine for pairing with strong cheeses and nuts, this is a great wine for using as an aperitif. This is a one-of-a-kind wine that we predict will inspire you to take some chances of your own.
FOOD: Cousins Maine Lobster
At Cousins Maine Lobster we bring our customers the most authentic Maine seafood experience by staying close to the source, proudly serving only premium, wild-caught, sustainably harvested lobster from Maine, accompanied by our signature Downeast Maine hospitality. Food as unique as the place it comes from, and authentic as the people who harvest it. That's what we're about.
BAND: Blind Venetians  playing 1:00-4:30
Since 2004 Blind Venetians has provided an exciting mix of dance and party music for the SF Bay Area's enjoyment.  Hits from the '60s to current times will get your party moving.  Click Here to hear their music.
COST: Reservation is Complimentary, wine & food available for purchase
Free admission - Kid Friendly - Dog Friendly