January 30th | Roadside Rotisserie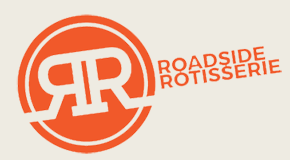 Roadside Rotisserie SF is a locally famous for making the best rotisserie chicken and meats in the bay, all roasted and prepared onsite in their mobile rotisserie oven. It's quite a sight to see (and taste)! Trust us on this, you'll want a side of the roasted potatoes too. Pair with a Zinfandel and prepared to have your socks knocked off.
Enjoy our recently expanded SF City View Patio, where you'll have an amazing view of the San Francisco Bay complete with passing sailboats and the city skyline. Choose either a bottle to share, wines by the glass, or a flight of three Dashe wines. You'll want to come hungry, because we've also partnered with local Food Trucks for your dining pleasure. So support your local winery and your local food trucks too. Your reserved table will be all yours for 90 minutes and we'll have specials on wines to take home and for delivery to your friends too. We're looking forward to seeing you!
DATE: Sunday, January 30th

FOOD: Roadside Rotisserie
WE MAKE CHICKENS HELLA GOOD.
Roadside Rotisserie SF is a mobile food unit that specializes in rotisserie chicken and meats including pork ribs, pork loin, turkey thighs as well as flavorful side dishes and salads. We serve mostly locally sourced meats and vegetables from small farms no further than 200 miles from the Bay area.
COST: Reservation is Complimentary, wine & food available for purchase
Free admission - Kid Friendly - Dog Friendly