January 22nd | Grilled Cheez Guy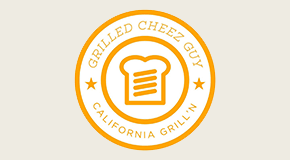 Enjoy creative and delicious concoctions by Oakland's own Grilled Cheez Guy! From the Classic, to his take on a Croque Monsieur, you're bound to find the perfect pairing to accompany your glass of Dashe.
Enjoy our recently expanded SF City View Patio, where you'll have an amazing view of the San Francisco Bay complete with passing sailboats and the city skyline. Choose either a bottle to share, wines by the glass, or a flight of three Dashe wines. You'll want to come hungry, because we've also partnered with local Food Trucks for your dining pleasure. So support your local winery and your local food trucks too. Your reserved table will be all yours for 90 minutes and we'll have specials on wines to take home and for delivery to your friends too. We're looking forward to seeing you!
DATE: Saturday, January 22nd

FOOD: The GrilledCheezGuy
The GrilledCheezGuy (or GCG) is a catering, pop-up, and SF secret sandwich shop founded in Oakland in 2009. 
We have focused on using our local farmers and cheese makers to make a 9X Nationally winning grilled cheese. 
We now have pop-ups all over the Bay Area, a full service catering menu, and our first SF restaurant!
We take pride in taking care of our staff & our community.  We give back through donations and events!
COST: Reservation is Complimentary, wine & food available for purchase
Free admission - Kid Friendly - Dog Friendly