25% case sale now thru Nov. 21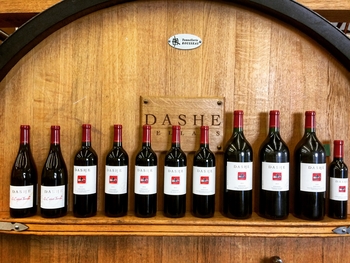 Couldn't make it to our sold-out Paella Fiesta last weekend? Instead of airmailing you the leftovers, we thought we'd send you some Dashe wines instead!
As a thank you for such a great event, we are extending the Fiesta discount now through November 21st. That's 25% off all case orders (12 bottles or more) of any combination of wines using discount code ZINFANDEL2016.
This offer extends to any of our current release wines, including some of our holiday favorites like the 2014 Bedrock Vineyard Ancient Vines and the 2013 "The Comet."
Take this opportunity to stock up for the holidays—either for gifts or to help you get through the many meals with your family.
The sale ends at 11:59pm PST on November 21st.
To receive the 25% discount, enter discount code ZINFANDEL2016 in our online shop with a minimum of 12 bottles. If you live locally, come by the tasting room and save on shipping!
Thank you for your continued support and have a wondering holiday season!
The Dashe Team