December 17th | C'era Una Volta pop-up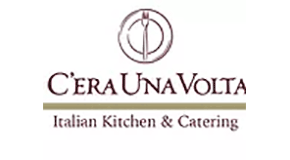 C'era Una Volta has been nominated in 8 categories for Best of Alameda 2021! Come see why, as they bring the cuisine of Tuscany to the SF City View Patio for a restaurant pop-up. An Italian dish paired with a glass of The Comet is heaven, come see for yourself!
Enjoy our recently expanded SF City View Patio, where you'll have an amazing view of the San Francisco Bay complete with passing sailboats and the city skyline. Choose either a bottle to share, wines by the glass, or a flight of three Dashe wines. You'll want to come hungry, because we've also partnered with local Food Trucks for your dining pleasure. So support your local winery and your local food trucks too. Your reserved table will be all yours for 90 minutes and we'll have specials on wines to take home and for delivery to your friends too. We're looking forward to seeing you!
DATE: Sunday, December 17th 

FOOD: C'era Una Volta
Mouth Watering Italian favorites
Since the creators of C'era Una Volta are all Italian (a native and an Italian-American), they figured it would be a good idea to feature Italian food and wine, like the homeland cooks it up. Named, C'era Una Volta, Italian for "once upon a time", this cuisine is a mélange of carefully selected favorites served up seasonally, and with lots of amore. Much is said romantically of Italy, and of Tuscany in particular. The cuisine of Tuscany is often referred to as rustic, but due to the history of the Medici family of Florence, a mystique and folklore surrounds even the simplest dishes.
COST: Reservation is Complimentary, wine & food available for purchase
Free admission - Kid Friendly - Dog Friendly