April 15th | Guajillo Kitchen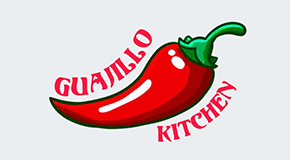 Have you had the best tamale of your life yet? The kind with the nice, crumbly feeling (almost like corn cake) only a little steamier? The Tamale Ladies of Guajillo Kitchen are here to make all of your sweet, salty, and spicy tamale dreams come true. There's a Dashe Wine to pair with each one too!
Enjoy our  SF City View Patio, where you'll have an amazing view of the San Francisco Bay complete with passing sailboats and the city skyline. Choose either a bottle to share, wines by the glass, or a flight of three Dashe wines. You'll want to come hungry, because we've also partnered with local Food Trucks for your dining pleasure. So support your local winery and your local food trucks too. Your reserved table will be all yours for 90 minutes and we'll have specials on wines to take home and for delivery to your friends too. We're looking forward to seeing you!
DATE: Saturday, April 15th 

FOOD: Guajillo Kitchen
Unique Mexican Food
There is no flavor is you don't cook with your soul, and of course a little love. We are honoring the women we grew up cooking with, Grandma, Mom, Auntie. Learning the art of tamales together, enjoying familia and authentic Mexican Cuisine, everything cooked with love.
COST: Reservation is Complimentary, wine & food available for purchase
Free admission - Kid Friendly - Dog Friendly on the Patio