Sept 30 | Ceviche and Co.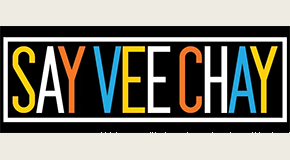 Ecuadorian fusion tapas and and freshest, most delicious ceviche around! I can almost smell the tropical aromas and spices now. Indulge in a glass of our Sparkling Wine alongside ceviche & plantains, or a glass of the Dry Creek Zinfandel paired with steak, empanadas and zesty sauces. So many more things in store too, make your reservations now!
Enjoy our recently expanded SF City View Patio, where you'll have an amazing view of the San Francisco Bay complete with passing sailboats and the city skyline. Choose either a bottle to share, wines by the glass, or a flight of three Dashe wines. You'll want to come hungry, because we've also partnered with local Food Trucks for your dining pleasure. So support your local winery and your local food trucks too. Your reserved table will be all yours for 90 minutes and we'll have specials on wines to take home and for delivery to your friends too. We're looking forward to seeing you!
DATE: Sunday, October30th

FOOD: Ceviche & Co.
Yes! You heard correctly! A ceviche food truck is coming to the Bay Area!
Ceviche & Co. will be serving the freshest, most delicious ceviche and tapas, varying in fusion styles know to the natives of Ecuador, a country containing portions of the Amazon Jungle, the geographical center of the world, unique fish and exotic fruits, and home to the Galapagos Islands. Our goal is to provide you with a variety of full flavored tapas and seafood delights bathed in citrus juices, accompanied by tropical aromas and spices. Mouthfuls of ceviche, empanadas, plantains, steak, and zesty sauces will only leave you wanting more of what delicious Ecuadorian cuisine has to offer.
COST: Reservation is Complimentary, wine & food available for purchase
Free admission - Kid Friendly - Dog Friendly