Lobster & Wine | Fall Harvest Gathering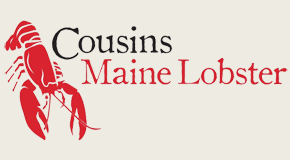 Join us for a gathering to mark the 2020 Harvest with a sneak-preview of pre-release and member exclusive wines alongside Lobster served up by Cousins Maine Lobster Truck
It's not your typical Harvest Party, but we couldn't let this vintage slip by without coming together with our friends! Make a reservation at our SF City View Patio, your reserved table will be all yours for 90 minutes. We'll be offering flights, glasses, and bottles of our upcoming Wine Club fall allocation releases alongside glasses of Sparkling Wine and Chenin Blanc. The Cousins Maine Lobster Truck will be here selling their signature lobster rolls alongside lobster quesadillas, shrimp tacos, and more of their specialties.
DATE: Sunday, September 27th
TIME: Limited seating from 11:30-5:45, reservations required
WINE: Fall Wine Club Member allocation wines
2018 Zinfandel, Mendocino Cuvée
2018 Zinfandel, Lily Hill Vineyard*
2018 Zinfandel, Todd Brothers Ranch
2018 The Comet, Red Blend
2018 Cabernet Sauvignon, Heart Arrow Ranch
2018 Petite Sirah, Todd Brothers Ranch*
*Wine Club Member Exclusive - pouring only today
PLUS 2018 Chenin Blanc, Concrete Cuvée & 2016 Sparkling Wine, Methode Champenoise
FOOD: Cousins Maine Lobster
At Cousins Maine Lobster we bring our customers the most authentic Maine seafood experience by staying close to the source, proudly serving only premium, wild-caught, sustainably harvested lobster from Maine, accompanied by our signature Downeast Maine hospitality. Food as unique as the place it comes from, and authentic as the people who harvest it. That's what we're about.
COST: Reservation is Complimentary, wine & food available for purchase
Free admission - Kid Friendly - Dog Friendly