Knife Fight - May 26, June 30th, & Jul 28th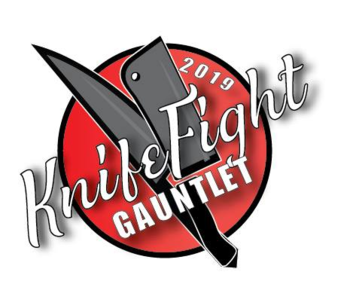 Knife Fight is back! Last year, three chefs competed for culinary dominance in our outdoor Wine Garden. This year, the event has expanded into three dates and will be taking over Jack London Square. Chef Aaronette has asked us to pick the mystery wine... I wonder what wine we'll bring out of the cellar?*
---
We're back at it again! Eat Play Events & Catering is showcasing some of the best chef's in the Bay. This year we have 3 chefs for the Jack London District and 2 from everywhere else. Who will survive to compete against our reining Chef Lamont Periman of Montperi Catering? Sterling James of KBLX, Chef Tu David Phu and others will grace our stage over the next few months MCing and getting YOUR vote. That's right, YOU decide who wins!!!!
Click Here for tickets and more information
*This is not a Dashe Cellars sponsored event
Here's how it works and what chef is in line:
The last Sunday of May and June, 5 chef's will compete to get to the Final Grill (Grills sponsored by G Stacks Smokers & Grills) and compete against Chef Lamont.
Each chef will have to incorporate the following in to their dish in 30 mins and then you get to taste and decide the outcome.
Oaktown Spice Shop-mystery spice
Dashe Cellars/Urban Legend/Old Kan-mystery wine or beer
Belcampo -mystery protein.
Representing JLS we have:
Lev Delany-Chop Bar
Mario Garcia-Belcampo
Leilani Baugh-Roux & Vine
Representing Everywhere Else:
Reigning Champ Chef Lamont Perriman-Montperi Catering
Chef Bobby O'Donnell-A La Monde Events, formally at Quince
Chef Nelson German-AlaMar
CUESA/Sunday Farmer's Market will provide a beautiful pantry for our chefs to chose from and we will have recipe cards for you to take to the market and create a delicious Sunday Dinner
This event is free to watch, but, tickets include tasting, judging, the fun swag and some amazing food knowledge you will definitely enjoy.
DJ Tekneek on the 1's & 2's make for an amazing Sunday.
Chef Leilani & Chef Bobby are up first, winner will compete against Chef Mario of Belcampo, That winner will move on to June and compete against Chef Lev of Chop Bar, the winner will compete against Chef Nelson of AlaMar and the winner will take on Chef Lamont in July!!!
Pets & Kids are welcome