2016 - 8th Annual Paella Party, November 12-13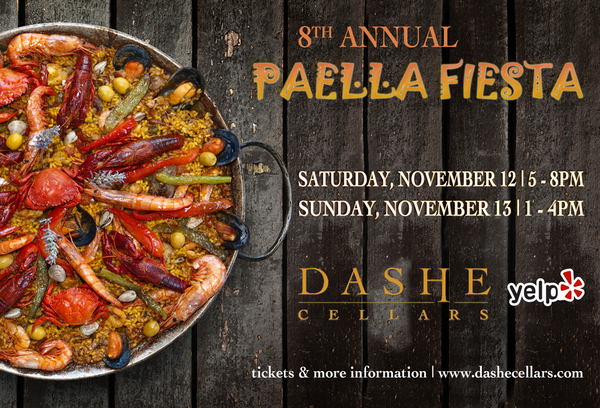 Get your paella on

It's the annual festival you don't want to miss! Join Dashe Cellars on November 12th & 13th for our 8th Paella Fiesta.

Prepare yourself as we celebrate our 20th Anniversary making wine as Dashe Cellars, with special treats to mark this incredible milestone. 

Featuring:
- Master Chef Gerard Nebesky's giant pans of paella magic
- Live flamenco music and dance performances 
- VIP lounge for Club members
  (card-carrying members +1)
- New fall releases and barrel samples
- 25% case discount on wine during the event
- Souvenir wine glass and Dashe schwag

NEW THIS YEAR! 
We are incredibly excited to announce that during the event we are partnering with Oakland's own Heyday Coffee to provide you with one of the greatest cups of coffee you'll ever have in your life. Heyday serves relationally-sourced, sustainably-grown coffee  that ain't your mama's Folgers. 

We cap attendance at 200 people per day. Tickets will sell out fast.


We hope to see you there!