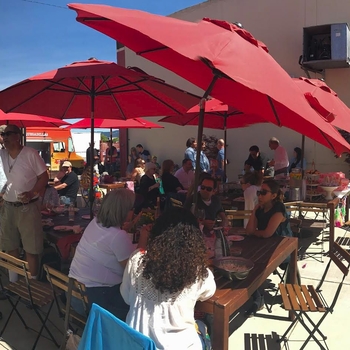 The weather is great and the grapes are happy! Harvest time is around the corner and we need our beautiful Wine Garden to make some space for the 2017 vintage. We will be closing our Wine Garden for the season on Saturday, August 5th 2017. Come party with us, bring some friends, drink some wine and enjoy our beautiful outdoor patio!
Don't miss out on a day of fun where wine will be poured! For the occasion, we will be releasing our brand new 2016 'Les Enfants Terribles' Grenache!
News & Events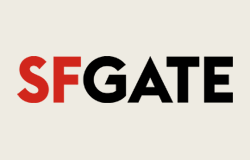 Welcome to Wine Country! Oakland's Urban Wine Trail is wine country with an urban twist. Stop by our winery while traveling the trail for a chance to see winemaking in action. Our Tasting Room is right in the middle of our Winery... come harvest-time you'll be able to see the grapes and smell the fermentation!
ALE, WINE TRAILS REVEAL OAKLAND'S UNIQUE LOCAL FLAVOR
SF GATE
Imagine tasting wines in unusual spaces like renovated warehouses, art galleries and on a waterfront on an estuary. When you follow the Oakland Urban Wine Trail, that's exactly what you'll discover, with nine wineries set in the city proper, including popular destinations like Jack London Square and the historic Swan's Market.
As a collaboration between the Visit Oakland tourism organization and winemakers of Oakland, the entire trail can be toured over a relaxing two or three days, including time to eat at area restaurants, visit art galleries, and shop at local boutiques in between tastings.
Load More...