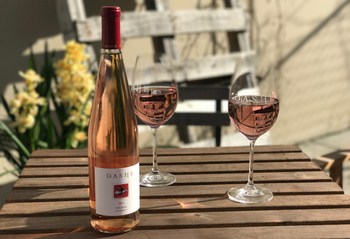 This year, we are celebrating the opening season of our Wine Garden by releasing our 2016 Rosé!
The first of its kind in Oakland, the wine garden will transform the way you spend your weekends. Bring your friends and make some new ones in the garden. Come by on Saturday, April 1st from 12-6pm for wines by the glass, we will feature live music and a food truck, more details to come.
Throughout the season, all tables are first come-first served and are communal. You are welcome to bring a picnic, and we are family and dog-friendly.
The Garden will be open Saturdays & Sundays from Saturday, April 1 thru Sunday, August 6.
Events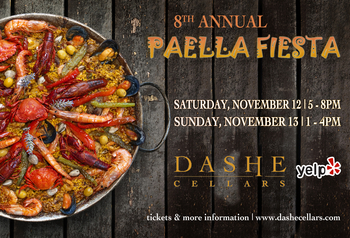 Paella Party tickets on sale now!

It's the annual festival you don't want to miss! Join Dashe Cellars on November 12th & 13th for our 8th Paella Fiesta. Prepare yourself as we celebrate our 20th Anniversary making wine as Dashe Cellars, with special treats to mark this incredible milestone.
Featuring:
- Master Chef Gerard Nebesky's giant pans of paella magic
- Live flamenco music and dance performances
- VIP lounge for Club members
(card-carrying members +1)
- New fall releases and barrel samples
- 25% case discount on wine during the event
- Souvenir wine glass and Dashe schwag
Load More...