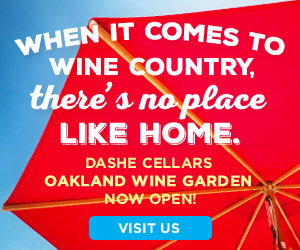 The sun is out and our wine garden is open for the season! Come by Saturdays and Sundays from 12-6pm for wines by the glass, an assortment of local cheeses and charcuterie, lawn games, and more. The first of its kind in Oakland, the wine garden will transform the way you spend your weekends. Bring your friends and make some new ones in the garden!
News & Events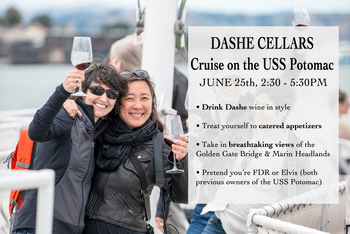 This is one presidential party you won't be sick of hearing about! It's Dashe's annual cruise on the USS Potomac, a luxury yacht once owned by Franklin Delano Roosevelt and Elvis, alike.
Join us on Saturday, June 25th for an afternoon sipping on wine and dining while we sail the high seas of the Bay.
Load More...