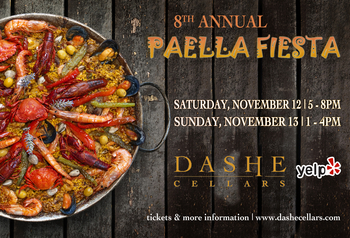 Paella Party tickets on sale now!

It's the annual festival you don't want to miss! Join Dashe Cellars on November 12th & 13th for our 8th Paella Fiesta. Prepare yourself as we celebrate our 20th Anniversary making wine as Dashe Cellars, with special treats to mark this incredible milestone.
Featuring:
- Master Chef Gerard Nebesky's giant pans of paella magic
- Live flamenco music and dance performances
- VIP lounge for Club members
(card-carrying members +1)
- New fall releases and barrel samples
- 25% case discount on wine during the event
- Souvenir wine glass and Dashe schwag
News & Events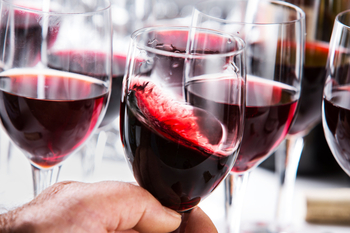 It's not so easy to make a serious wine of grenache under 14 percent, although the Neyers proves it can be done. Three other bottles in our Top 10 were that low: The savory, crunchy No. 4, Les Enfants Terribles, from Dashe in the Dry Creek Valley, was definitely on the Beaujolais side of the spectrum, but deliciously gulpable, as was the No. 10, Whitcraft from Stolpman Vineyard in Ballard Canyon. This last was as pale as a dark rosé, and, at $42, expensive for a picnic wine, but delightful nonetheless.
Load More...