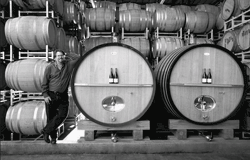 Thank you to sommelier and friend of the winery, Mark Ellenbogen, for finding this SF Chronicle article from 2008 in the archives!
If you would like to taste a wine from our "Les Enfants Terribles" line, Click Here to visit our online store and pick up a bottle!
VINTNERS SAY LOW SULFER CAN RESULT IN PURER FLAVORS
BY WOLFGANG WEBER
PHOTO BY CRAIG LEE/THE CHRONICLE
Contemporary attitudes toward the use of SO2 are changing, most notably in Europe, but also increasingly in the United States. Indeed, working with little to almost zero SO2 is one of the rallying points of the natural wine movement, a blanket term used to describe wines made according to a philosophy of minimal intervention in the vineyard and cellar.
In recent years in both France and Italy, winemakers such as Marcel Lapierre in Morgon and Stanislao Radikon in Friuli have pushed the envelope on SO2 use, simultaneously embracing a traditional approach — no additions of sulfur — while at the same time eagerly cultivating the market for such wines in Europe and the United States with a modernist fervor. As with organics and biodynamics before it, wine made without SO2 may be the next trend in the current green craze.
News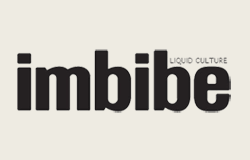 Thank you for the feature! We love Carignane and are always excited to meet others that feel the same. The sandy, dry-farmed Evangelho vineyard is home to some of our favorite gnarled and head trained 130-year-old carignane vines. Though Carignane is typically blended with our Zinfandel, we saw (and tasted) something special in these vines and decided to bottle our current 2015 vintage on its own.
5 TO TRY: CARIGNAN
2017 SEPT/OCT ISSUE
Once planted widely across the Mediterranean, California and Chile, Carignan was a high-volume grape that became associated with cheap red blends, and after falling from favor, many vines were ripped out. But of the plantings that remained, producers found that the older the vines got, the better the resulting wines tasted, and Carignan is now garnering well-deserved praise. Ashley Ragovin, L.A.-based sommelier and founder of Pour This wine club, makes a compelling case for Carignan: "You could drink it out of a shoe with almost anything on the table and it satisfies; it's acrobatic with warm baking spices and dried herbs, brings out the berry goodness in dishes with red fruits and ups the umami twang in meats," she says. "All that and it's got Goldilocks for body—it's just freakin' right!"
Load More...