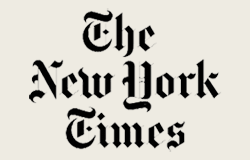 What an honor to be written up in the New York Times! Thank you to Eric Asimov, for recommending our 2016 Grenache in his recent article focusing on California Grenache. If you would like to taste this wine as well, Click Here to visit our online store and pick up a bottle!
YOUR NEXT LESSON: CALIFORNIA GRENACHE
BY ERIC ASIMOV
From amontillado we go to a much more contemporary sort of wine, grenache from California.
Also known as garnacha in Spain, where the grape is thought to have originated, grenache has long been a part of the California equation. It was an essential component in old mixed black heritage vineyards, in which many different black grapes were planted and vinified all together.
Over the last 30 years, I've seen a few good examples of California grenache, but it's really been in the last decade or so that grenache has stepped out in California as an interesting wine with a great potential to evolve.
News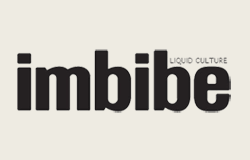 Thank you for the feature! We love Carignane and are always excited to meet others that feel the same. The sandy, dry-farmed Evangelho vineyard is home to some of our favorite gnarled and head trained 130-year-old carignane vines. Though Carignane is typically blended with our Zinfandel, we saw (and tasted) something special in these vines and decided to bottle our current 2015 vintage on its own.
5 TO TRY: CARIGNAN
2017 SEPT/OCT ISSUE
Once planted widely across the Mediterranean, California and Chile, Carignan was a high-volume grape that became associated with cheap red blends, and after falling from favor, many vines were ripped out. But of the plantings that remained, producers found that the older the vines got, the better the resulting wines tasted, and Carignan is now garnering well-deserved praise. Ashley Ragovin, L.A.-based sommelier and founder of Pour This wine club, makes a compelling case for Carignan: "You could drink it out of a shoe with almost anything on the table and it satisfies; it's acrobatic with warm baking spices and dried herbs, brings out the berry goodness in dishes with red fruits and ups the umami twang in meats," she says. "All that and it's got Goldilocks for body—it's just freakin' right!"
Load More...