Holiday Library Tasting - Saturday, December 9th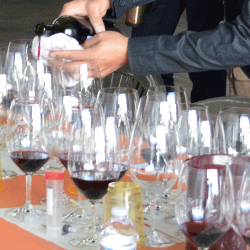 Wine Club Member Exclusive
DATE: Saturday, December 9, 2017
TIME: 6:30-8:30PM
COST: $35 per ticket
LIMIT: 4 tickets per membership - space is extremely limited
What are the holidays for if not sharing amazing wines with friends? We'll go far back into the cellar to find library vintages of your favorite Dashe wines, just you wait and see!

Questions or special requests?
Email Stephanie at stephanie@dashecellars.com or call her at the winery, (510)452-1800.
Not a Wine Club Member? Click Here for more information on membership.