October 18th | Meals on Wheels Winemaker Dinner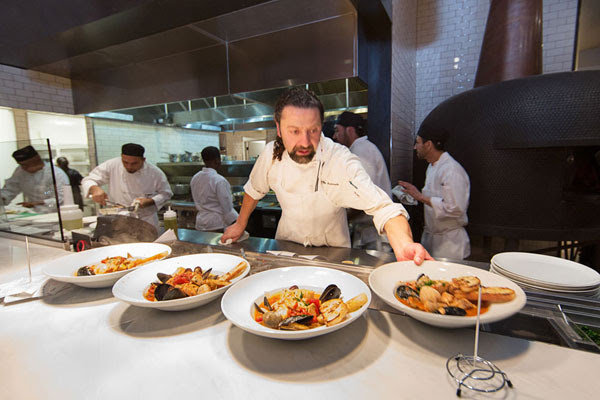 Alameda Meals on Wheels Winemaker Dinner
Enjoy delicious food perfectly paired with curated wines while supporting a great cause on October 18th! 
Please join us!
Alameda Meals on Wheels announces a four-course food and wine pairing special dinner on Wednesday, October 18th at 5:00 p.m., located at Trabocco Kitchen and Cocktails.
Menu
The menu is designed by Trabocco's Executive Chef Giuseppe Naccarelli and wines selected by Anne Dashe, Co-Founder of Dashe Cellars.
Antipasti
Carpaccio di Spada
House-cured and smoked fresh swordfish carpaccio, micro-greens, shallots, capers
2021 Dry Riesling, McFadden Farms
Primi
Ravioli Bianchi e Neri
House-made ravioli with squid ink and egg pasta, filled with lobster, in a lobster-brandy sauce
2021 Chenin Blanc, Clarksburg
Secondi
Brasatto di Manzo
Beef short ribs braised in red wine, fresh herbs, and garden vegetables served with sauteed spinach and soft polenta
2018 Les Enfants Terrible Zinfandel, Mendocino
Dolce
Budino di Pane
Chocolate chip, figs, apples, and raisin bread pudding served with caramel-sea salt gelato
2018 Late Harvest Zinfandel, Lily Hill Vineyard
Don't wait, you don't want to miss out!
DATE: Wednesday, October 18th
TIME: 5:00PM
COST: $175 per person, including food, wine, tax & tips