October 16th | Cousins Maine Lobster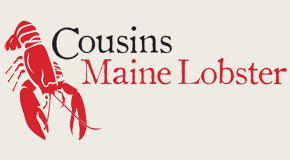 Cousins Maine Lobster is Coming Soon to the East Bay! Enjoy a mouthwatering lobster roll with a glass of our Concrete Cuvée Chenin Blanc, Rosé, or Lighter 'les enfants terribles' Red Wines... yum!
Enjoy our recently expanded SF City View Patio, where you'll have an amazing view of the San Francisco Bay complete with passing sailboats and the city skyline. Choose either a bottle to share, wines by the glass, or a flight of three Dashe wines. You'll want to come hungry, because we've also partnered with local Food Trucks for your dining pleasure. So support your local winery and your local food trucks too. Your reserved table will be all yours for 90 minutes and we'll have specials on wines to take home and for delivery to your friends too. We're looking forward to seeing you!
DATE: Saturday, October 16th
TIME: Limited seating from 11:30-5:45, reservations required

FOOD: Cousins Maine Lobster
At Cousins Maine Lobster we bring our customers the most authentic Maine seafood experience by staying close to the source, proudly serving only premium, wild-caught, sustainably harvested lobster from Maine, accompanied by our signature Downeast Maine hospitality. Food as unique as the place it comes from, and authentic as the people who harvest it. That's what we're about.
COST: Reservation is Complimentary, wine & food available for purchase
Free admission - Kid Friendly - Dog Friendly