Springtime in the Vineyards
The 2017 vintage is shaping up to be quite a beautiful one in the vineyards. Mike and Anne Dashe take the newest members of the Dashe Team; Tasting Room Manager Clara Willard, and Wine Club Manager Stephanie Sawyer, on a springtime field trip to see the magic in action.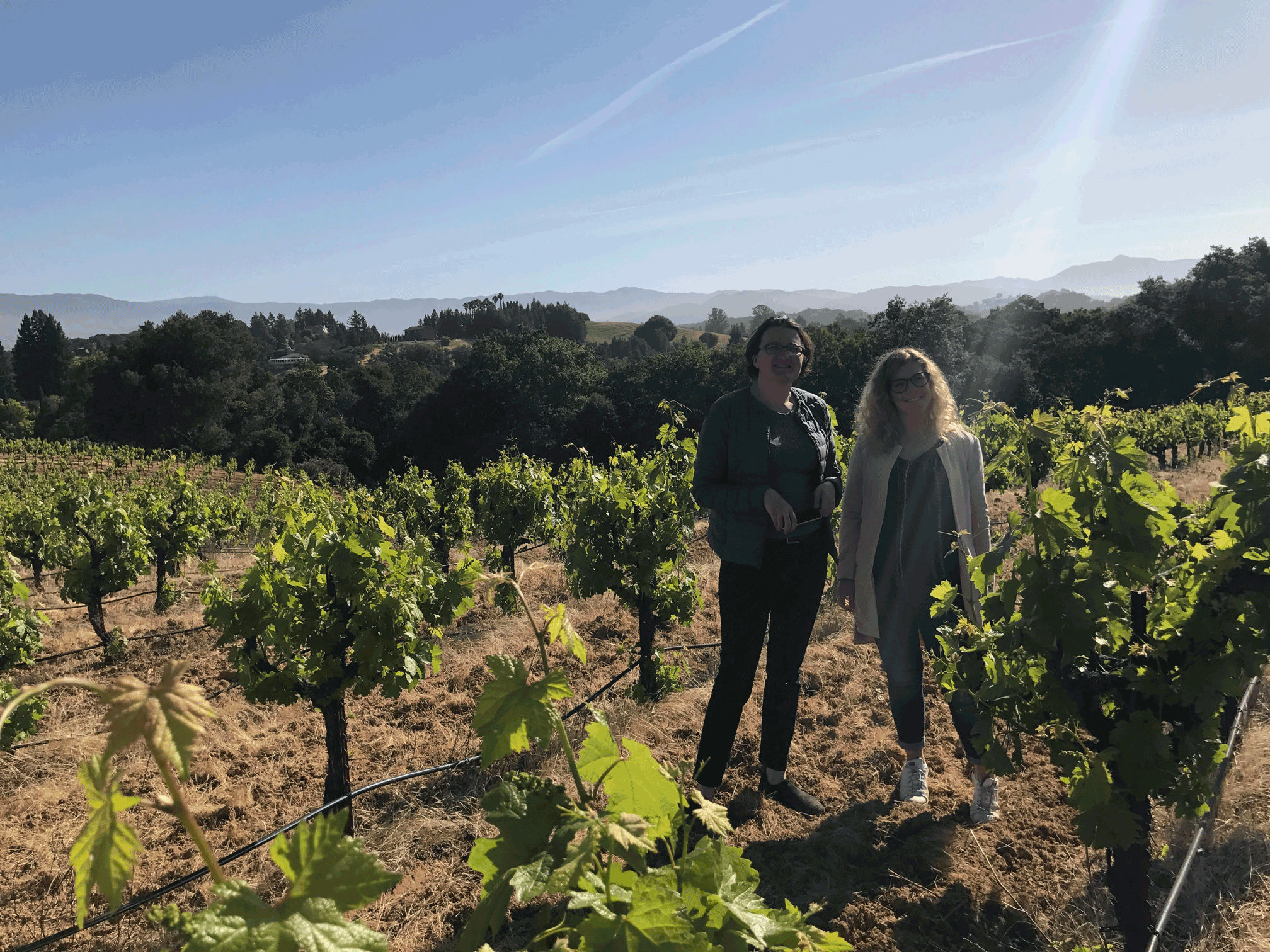 Anne Dashe and our Tasting Room Manager Clara at our first stop, the West Vineyard. Tom West purchased these vines in the 1970's, they were originally planted by Simi Winery, these grapes are featured in our 2014 Zinfandel, Dry Creek Valley.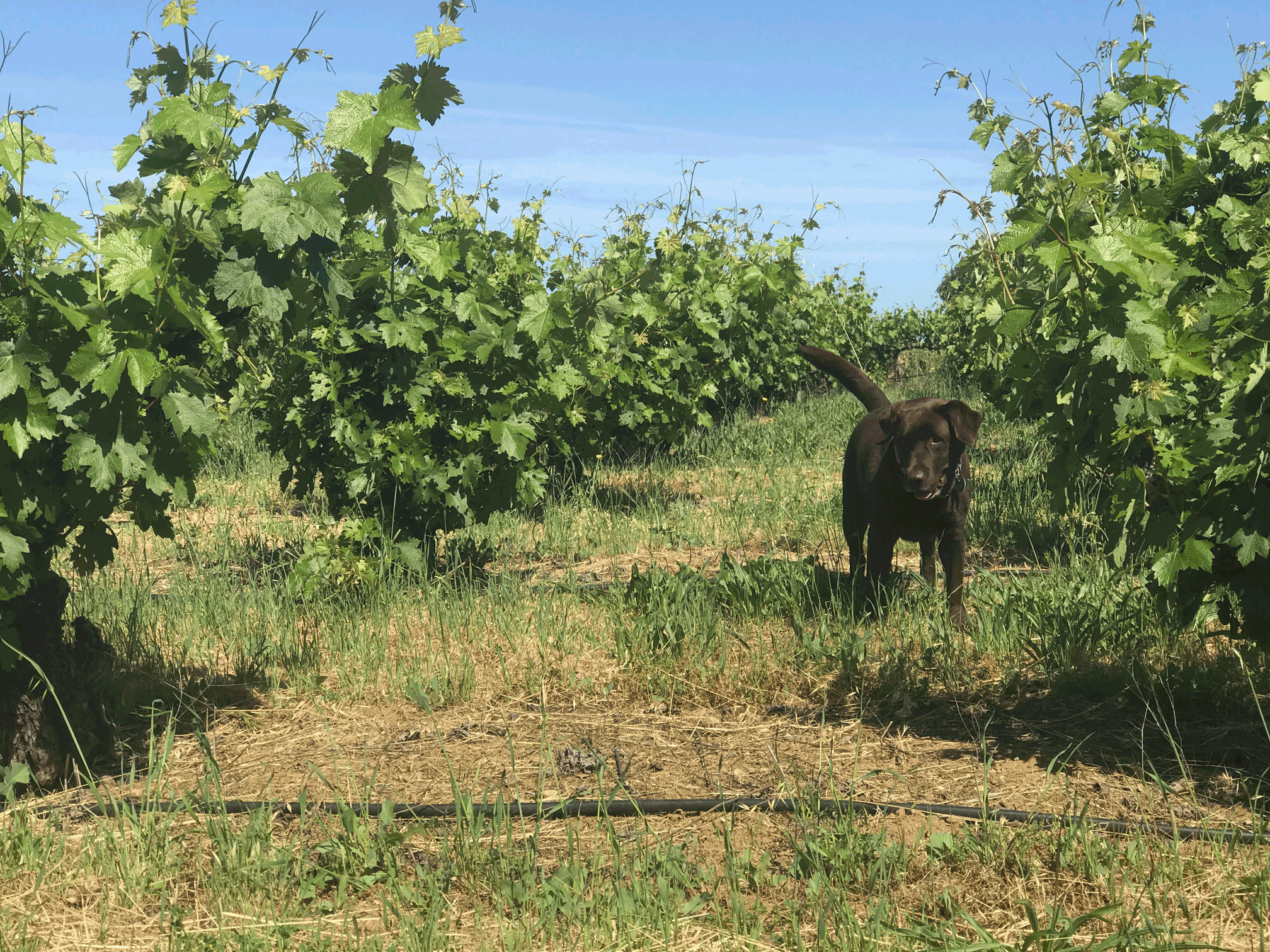 This vineyard is a favorite of our Wine Club Members, the Louvau Vineyard. Vintner Linda Louvau lovingly takes care of these head-trained petite sirah vines, and that care shows in the quality of grapes. Taste the last of our goldilocks-vintage 2012 Petite Sirah, Louvau Vineyard before it's gone.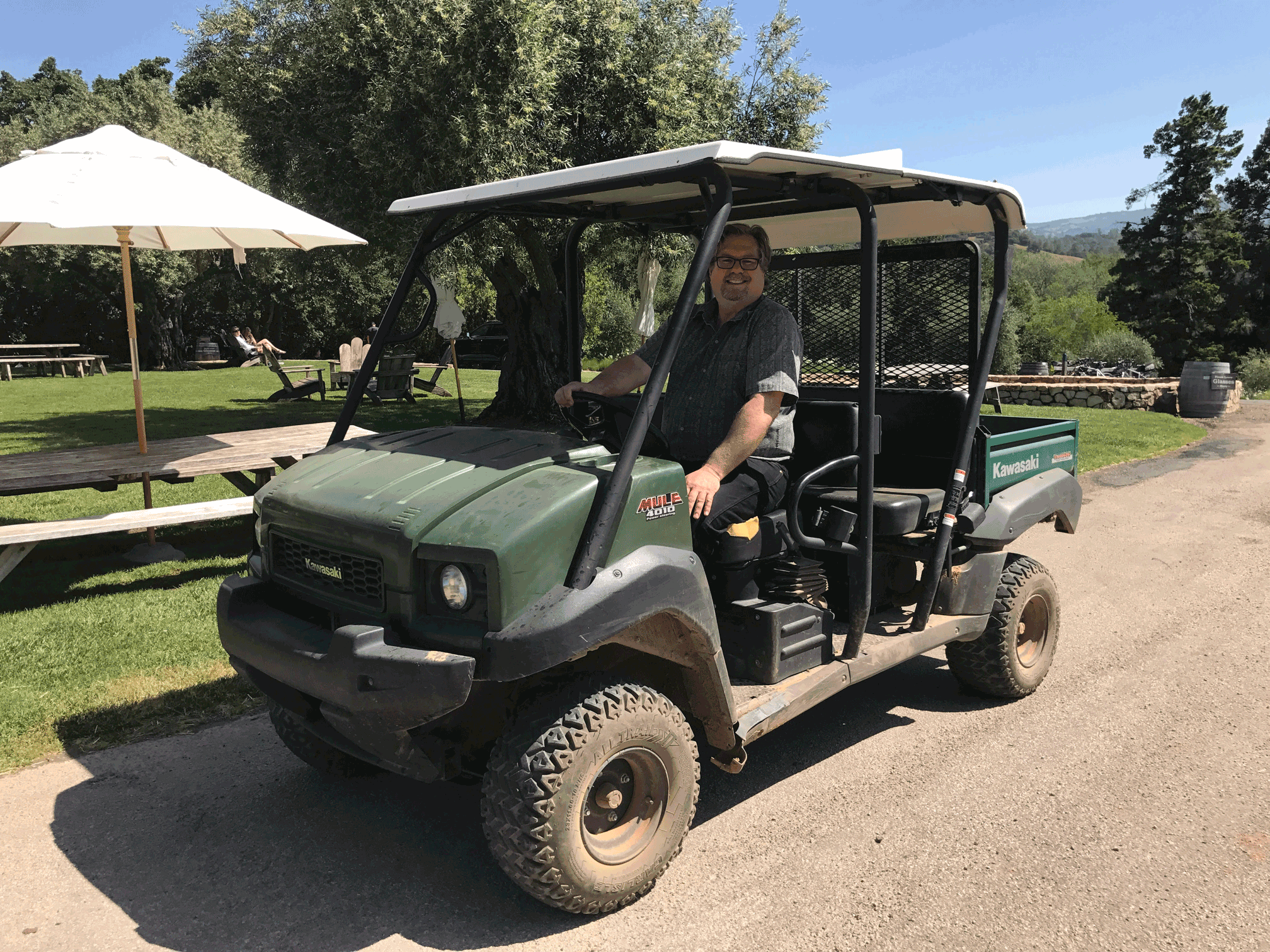 Mike Dashe, ready to take the team up the steep hillside of the Bella Vineyard. Enjoy our 2015 Late-Harvest Zinfandel, Lily Hill Vineyard? This is where it comes from!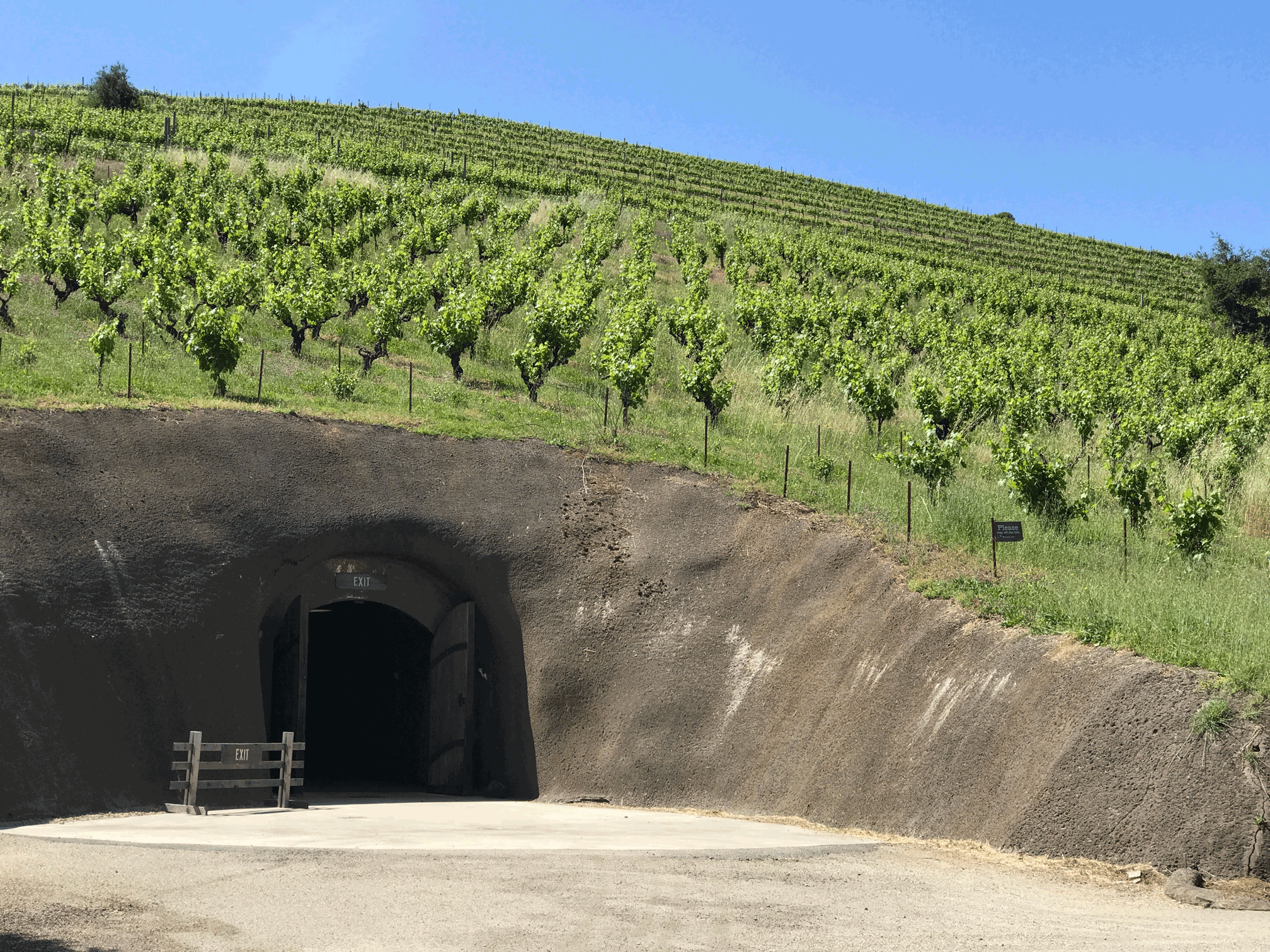 Whew! No wonder the team needed to hop in the people-mover to see the vineyard, look at that incline!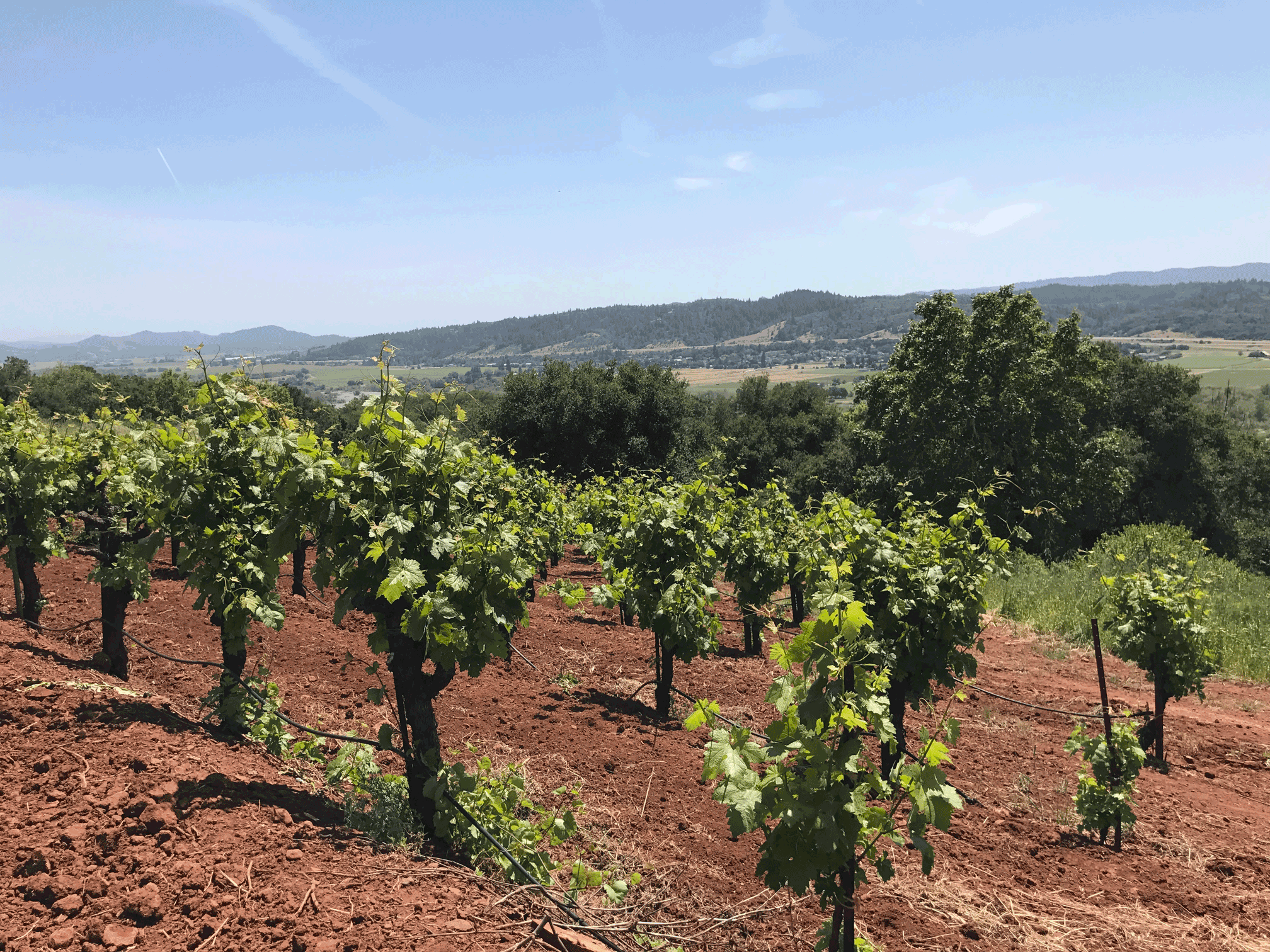 Recognize that red dirt? On a steep hillside with iron-rich soil, this is our infamous Todd Brothers Ranch. The vineyard is home to 55-year-old zinfandel vines and 20-year-old petite sirah. Curious?
2014  Old-Vine Zinfandel, Todd Brothers Ranch
2011 Petite Sirah, Todd Brothers Ranch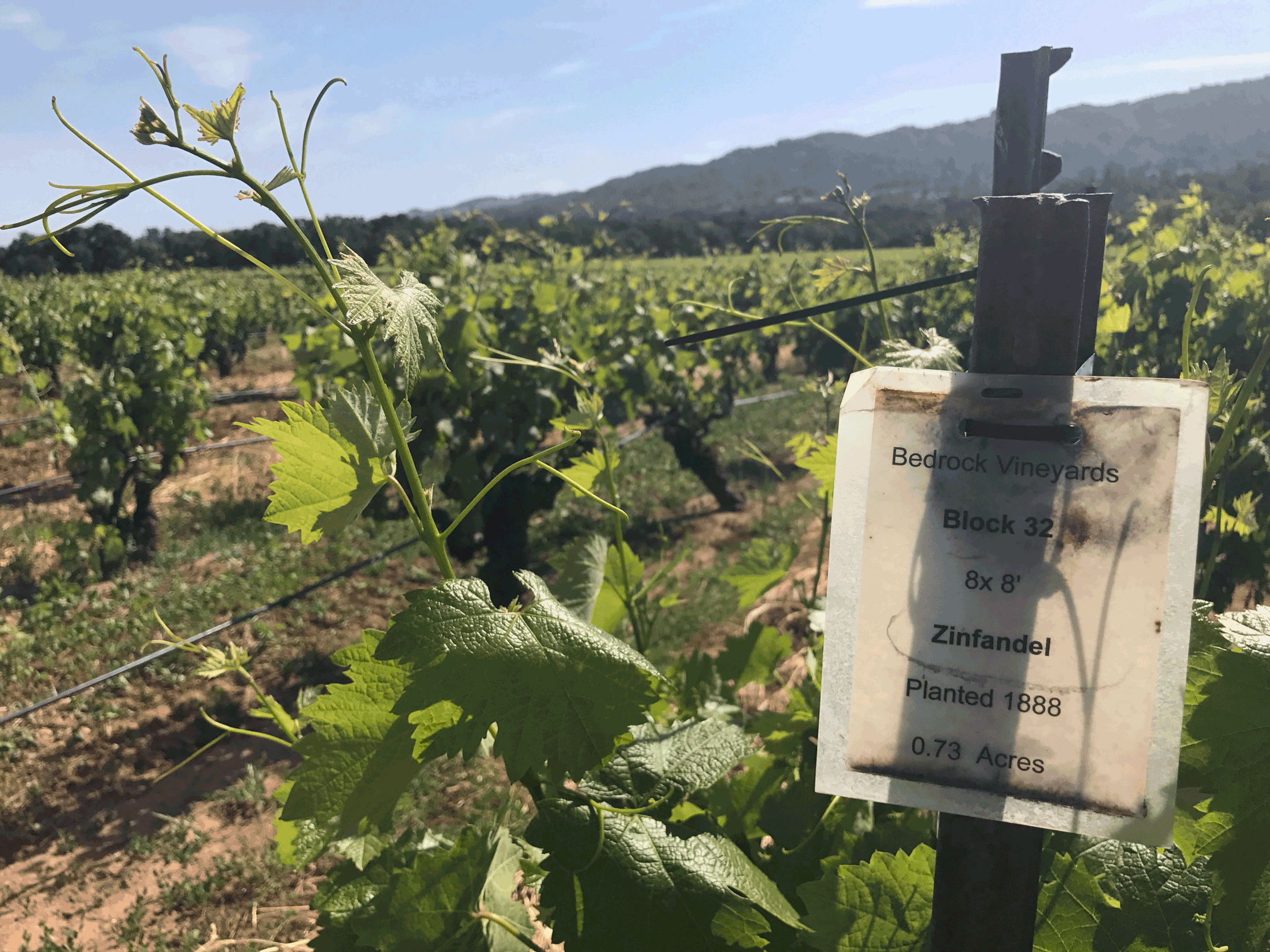 The historic Bedrock Vineyard was planted in 1888, incredible!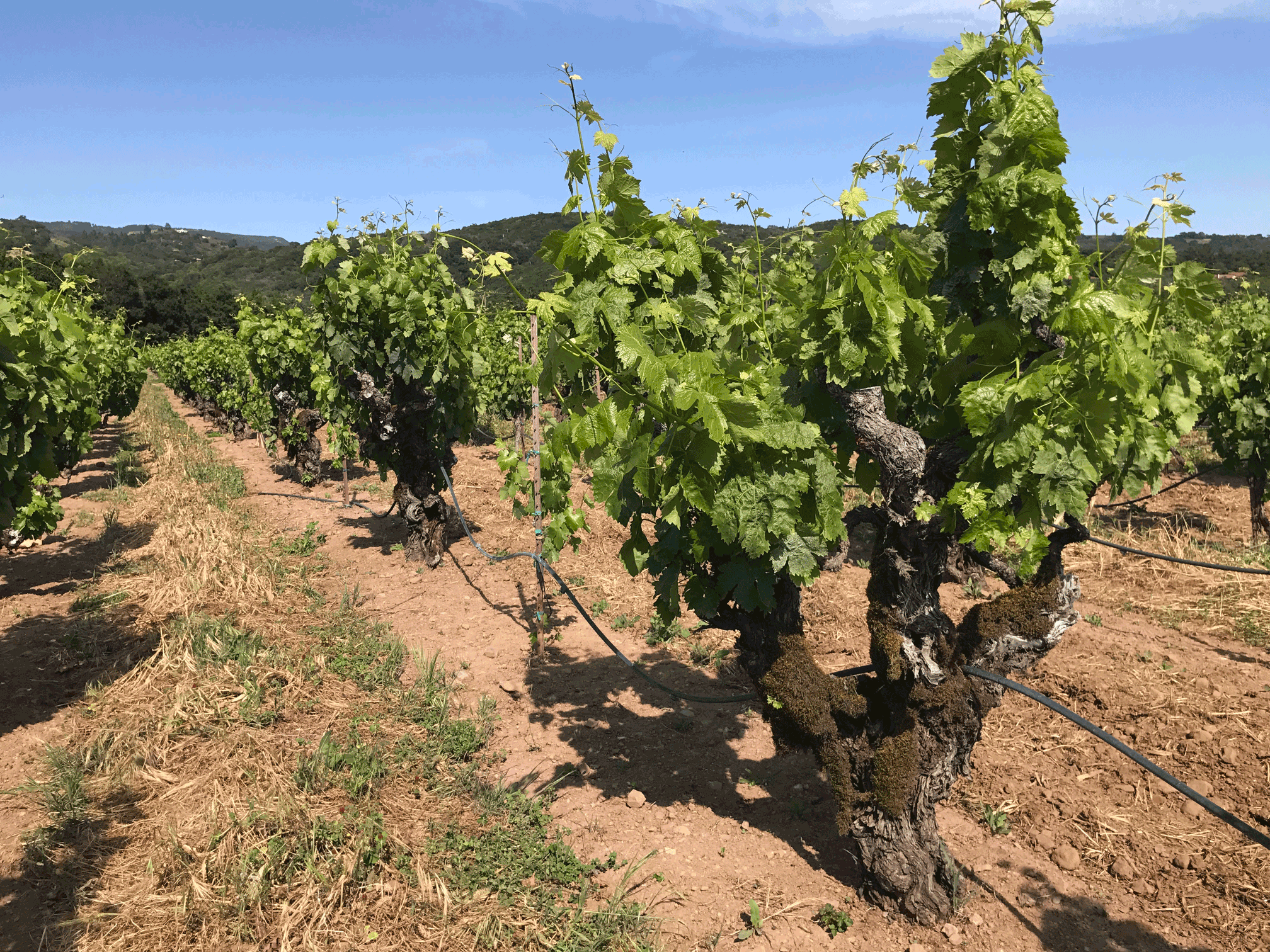 At 5'2, our Wine Club Manager Stephanie was just barely taller than these crazy, head-trained, old-vine carignane vines at the Bedrock Vineyard. The grapes grown by these vines create a third of the blend in our 'Ancient Vines", Bedrock Vineyard.